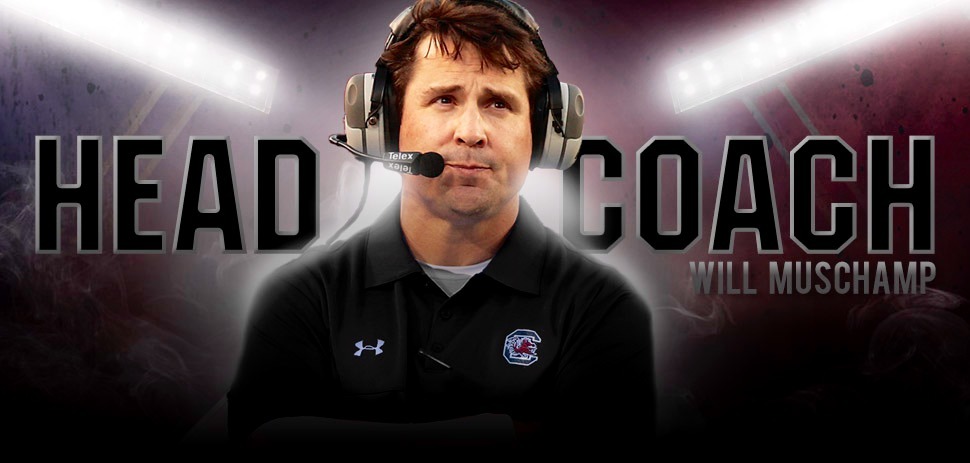 Will Muschamp – under further review – looks a lot better
December 8, 2015
|
|
Comments Off

on Will Muschamp – under further review – looks a lot better
|
NEWS
It seems that Will Muschamp was a strong candidate to be USC's new football coach all along.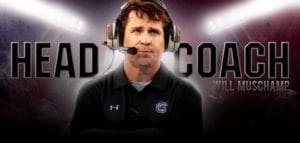 He was not the fall-back guy if no one else bit. And despite the sharp immediate opposition from Gamecock fans, the fear and panic over the selection of Muschamp seems to have subsided.
USC President Harris Pastides said after Muschamp was hired that USC Athletics Director Ray Tanner submitted Muschamp's name, and only Muschamp's name, to be the Gamecock head coach.
As for as the 50-plus days it took to hire Muschamp, Tanner said he was never concerned with a timeline. He said he was impressed with Muschamp from a meeting a year ago. Muschamp – who was let-go after four years at Florida – was a top target of Tanner's.
And after seeing Muschamp's enthusiasm, passion, and energy for the job, at his introductory press conference, it's not hard to believe that Tanner was impressed with Muschamp.

Muschamp seemed to have trained a lot -on-the-job- at Florida. He had only one losing season there, of his four.
While other popular names, like Alabama DC Kirby Smart and fired-Georgia Coach Mark Richt, were rumored to be candidates for the USC job, maybe both are less attractive than Muschamp. One has no experience as head coach, and the other may have had too much.
Arizona Head Coach Rich Rodriquez was likely never offered the job, but said he was. That, by itself, should disqualify him from consideration.
But Muschamp has very strong SEC credentials, having played and coached in the conference. And at age 44, he's young enough to be hungry. Muschamp – a 2012 SEC Coach of the Year – knows what he's getting into, because he's been here before. And he wants more of it.
Add to Muschamp's experience, his assurance that he will tirelessly recruit, and sell the Gamecock program. That has to evoke comfort from fans.
Muschamp also knows the importance of assembling an ambitious and winning staff. It seems he is well on his way, already, to filling those positions.
In short, after seeing Muschamp answer for himself, Gamecock fans are not only tolerating the hire, excitement is setting in. Muschamp says he has a lot to work with, and people believe him.
Muschamp brings millions of dollars of know-how to USC, along with a fresh approach, exuberance and zeal.
Maybe Tanner knew exactly what he was doing. And that has to calm a lot of nervous fans.