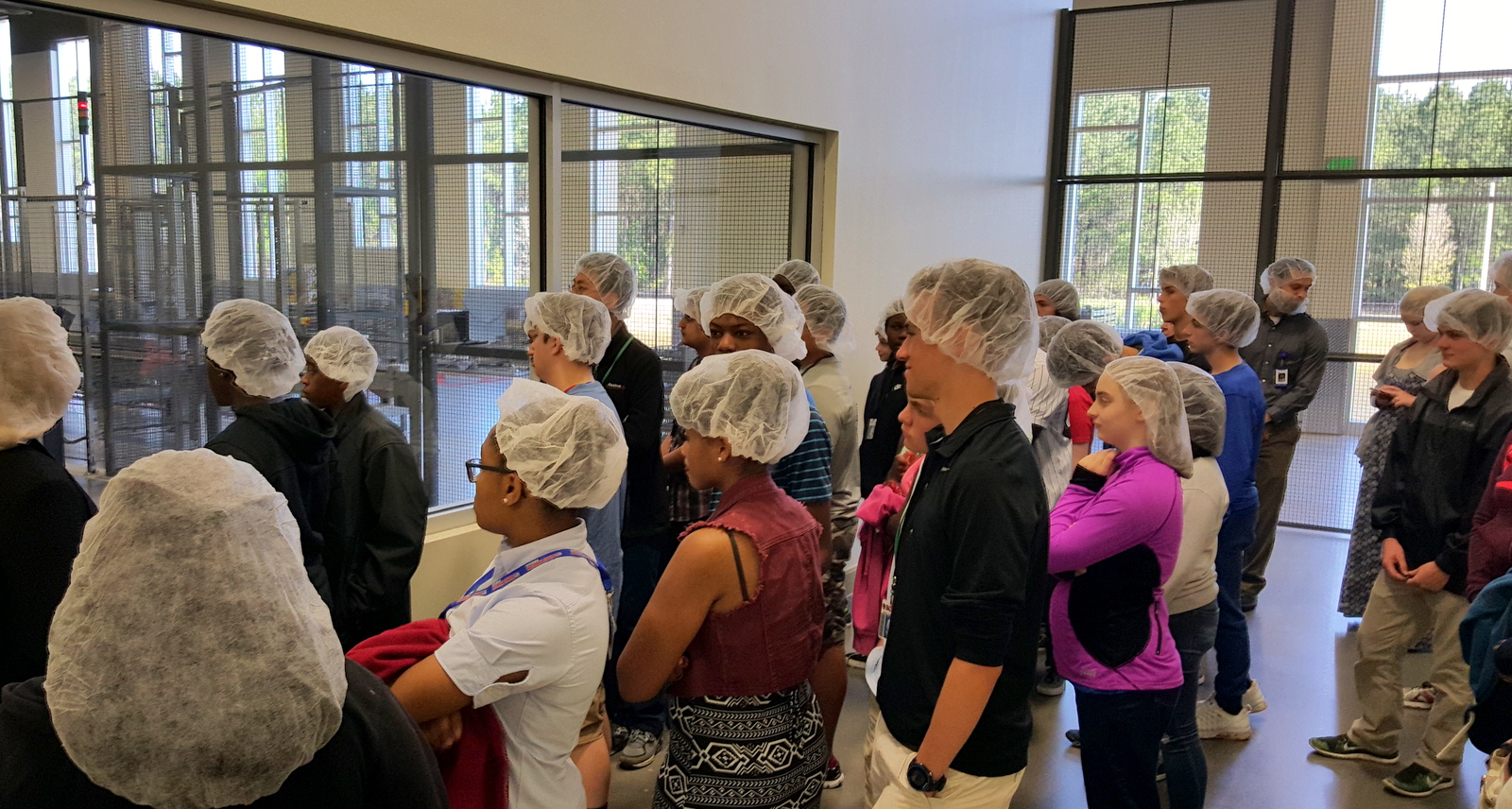 West Metro Rotary leads BCHS student tour of Nephron
April 15, 2016
|
|
Comments Off

on West Metro Rotary leads BCHS student tour of Nephron
|
NEWS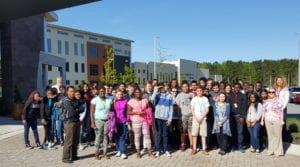 Nephron Pharmaceuticals will need employees in the future.
With that knowledge, Nephron CEO and President Lou Kennedy – and staff- guided 75 Brookland-Cayce High School freshmen on a tour of the 408-000-sq.-ft. facility last Thursday. On Friday 75 Brookland-Cayce High School sophomores toured Nephron.
The students were brought to the drug manufacturer by the West Metro Rotary Club. Joel Merrill, Ted McGee, Angela Smith-Chitty McGee and Trent Thompson, all of Rotary, came along for the trip.
Kennedy told the attentive ears that the structure, built in record time, is environmentally friendly, brightened with lots of windows for natural light and was designed with LEED certification in mind.
Kennedy also told the students of the need for tool and die personnel, and the how money savings have benefited Nephron via the reverse engineering of costly parts for their equipment.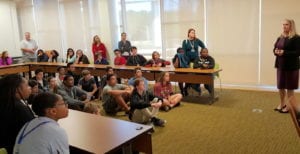 Speaking about product, Kennedy said only two companies make respiratory medications for the nebulizer, and both are in South Carolina.
She showed the students highly automated lines that fill vials with life-saving prescriptions to treat asthma and emphysema.
"We are currently shipping over 70 million doses of nebulizer medications per month from the West Columbia facility," Kennedy said.
"Our Blow Fill Seal machines produce 29,000 vials per hour or a total of 2.5 million vials per batch" says Kennedy.