West Columbia's Fall Back Fest one of many upcoming community events
November 3, 2018
|
|
Comments Off

on West Columbia's Fall Back Fest one of many upcoming community events
|
NEWS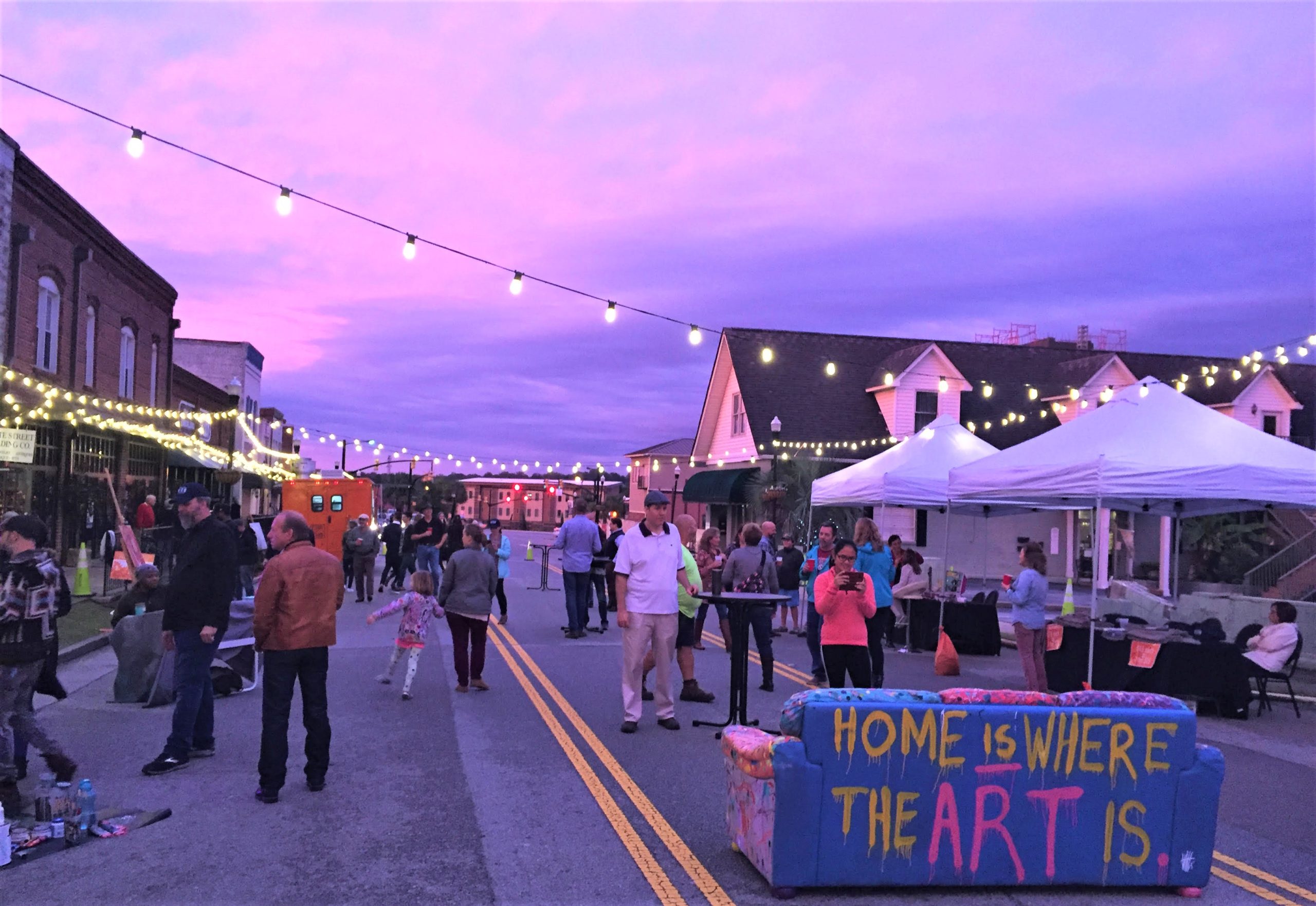 A setting sun illuminated the lingering clouds Friday evening to make for a beautiful Fall Back Fest on West Columbia's State Street.
"An event like this helps build the community" said Brian Carter, West Columbia City administrator. "This is a vibrant, exciting place to be."
The third annual Fall Back Fest featured live music from Rian Adkinson, and live street mural paintings by Alicia Leeke, Laura Day, Dylan Fouste, Amanda Ladymon, Herman A. Keith Jr., Karl L. Larsen, Tony Brown, Sammy Lopez, and Michael Dantzler.
There was food and beverages, too, from Cha Cha's Food Truck and Cafe Strudel, State Street Pub (where Rian Adkinson played) 116 Espresso and Wine Bar, Terra, and Al's Upstairs. Businesses – including the many shops- on State Street also offered specials.
"It's an opportunity for artist to show their talent," said Carter.
Anna Huffman is West Columbia public information officer. She said the event the Fall Back Fest is an opportunity.
"We want to bring awareness to the Midlands that West Columbia is a fun place to be," Huffman said. "This is an invitation to everyone to come and enjoy our city. It's a chance to shop on State Street and enjoy the art and watch the artists work.
Huffman said she was glad to see the rain that covered the area earlier in the day, relent. "We're happy that the artists are working outside," she said. "The rain did not affect that."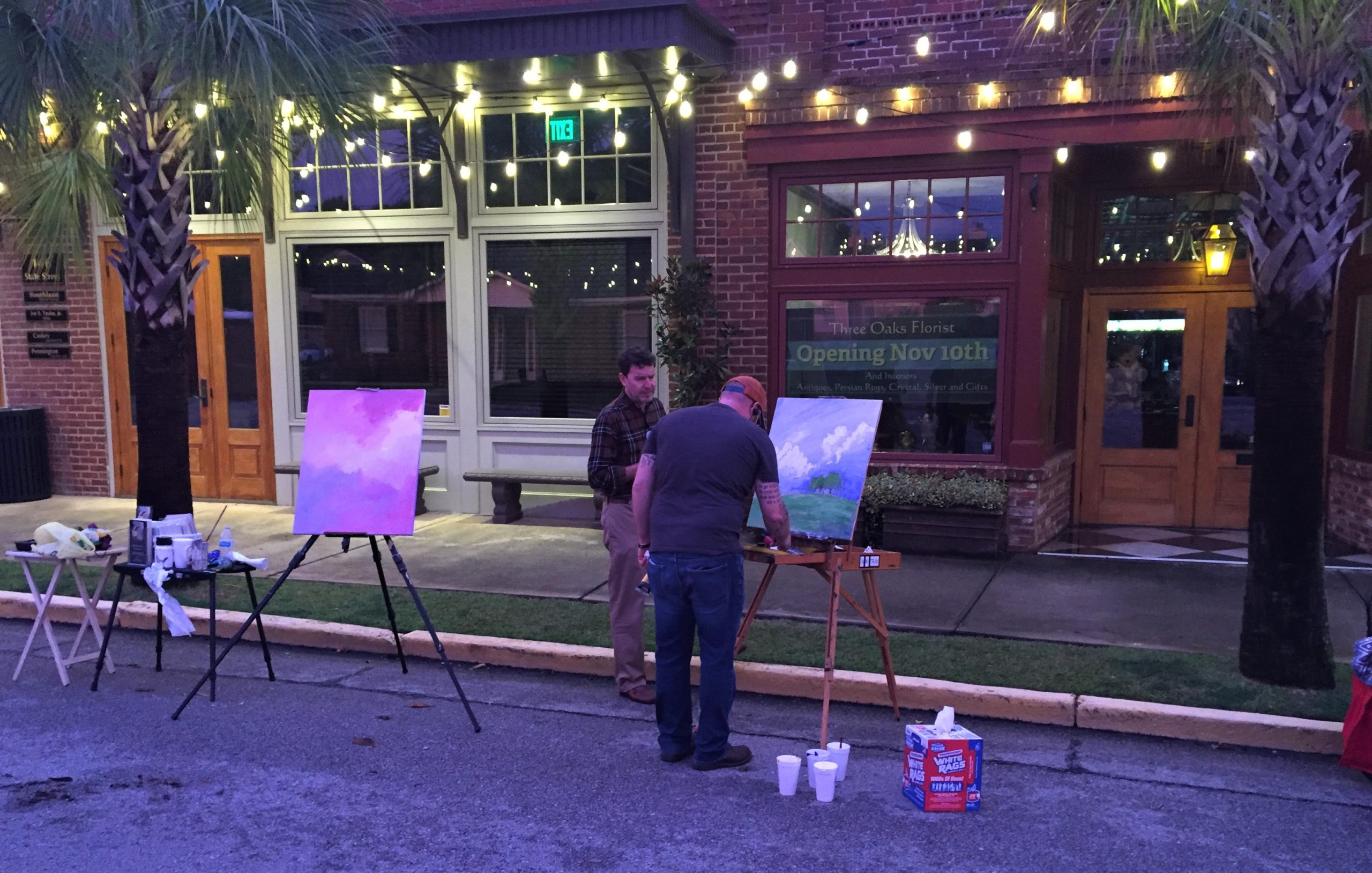 Kelli Ricard is West Columbia special events manger. She said the Fall Back Fest is a chance to develop The River District- where the event is held- into a place to celebrate the arts. She noted that the city is constructing an interactive park that will feature artists on the other side of State Street.
"This a community event and we want to draw people from all over to State Street and let them enjoy it," said Ricard.
Steve Cohen, president of the Greater Cayce-West Columbia Board echoed the comments of the others.
"This is a great community event," he said. "It brings people out to State Street. We see all age groups and people are having a good time."
Friday's Fall Back Fest was held on the first week of November. Huffman noted that there is much more to come.
"We have the West Columbia Tree Lighting, the Cayce-West Columbia Chamber's Holiday Parade of Lights and there is A Taste on the River for the West Columbia Beautification Foundation and then the Kinetic Derby Day on April 28," said Huffman.
In West Columbia there is a lot going on, and Huffman said she invites everyone to come and enjoy all of the community events that are upcoming.