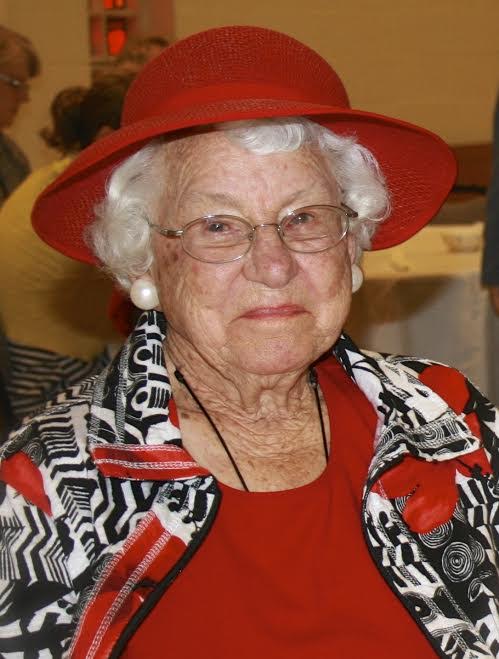 West Columbia's Ethel Hodge Weaver dies at age 100
December 29, 2015
|
|
Comments Off

on West Columbia's Ethel Hodge Weaver dies at age 100
|
NEWS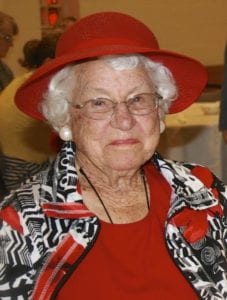 Ethel Hodge Weaver of West Columbia, celebrated 100 years of life on Oct. 31. She passed away on Dec. 27.
On her birthday, Ethel requested – in the place of a big celebration or party – that her friends and family love and think of her with prayer, cards, phone calls, and visits. Not only this special day but the remainder of her life.
Here (below) is her obituary: Link to obituary
Obituary for Ethel Hodge Weaver
Ethel recently celebrated her 100th birthday in the company of her three children and many family members. She was predeceased by her first husband, William Joseph Hodge Sr., father of son, William Joseph (Joe) Hodge. Jr. (wife, Debbie), Muriel H. Schumpert (husband; Leroy, deceased) and Catherine Senterfeit (husband; Michael, deceased) and Ethel's 2nd husband (deceased) John A. Weaver. Ethel has 11 grandchildren, 23 great- grandchildren and 6 great- great grandchildren, 8 sisters and brothers (deceased), close neighbors, Avon Baughman and Jean Latimer and many special nieces and nephews.
Ethel was always a giver (could not stand having anyone do something for her) and was a very active member of her community. She was a member of Cayce United Methodist Church (CUMC), a member of the Seekers Sunday School Class, Lydia Bible Study, Louise Bell Circle, a member of the Garden Guild, Congaree Axillary, Post #90, former member of Emanuel Lutheran Church, the Pine Ridge Senior Center, where she was named "Senior of the Year," was involved in the Nursing Home Ministry of West Side Baptist Church and for years delivered "Meals on Wheels to home- bound seniors.
The family will receive friends at Cayce United Methodist Church in Chambers Hall on Wednesday, December 30 from 11 am to 12:15 pm. The service will follow in the sanctuary at 12:30 pm. Burial will be in Greenlawn Memorial Park.
Thanks to all the faithful members of CUMC that provided rides to church functions when she could no longer drive. She was always known for her Sour Cream Coconut Cakes which were always a hit with the groups, good-to-the-last-crumbs. She loved gardening and working in her yard and up until the 90's, she could still be found on her riding mower and walking a couple of miles every day.
Thanks to Dr. Christopher Wicker, Dr. Vince Vismara and Eric Shoupe, for their loving care of Ethel, to Hospice Caregivers, Michelle, Louise and Tyronda.
Pallbearers will be Casey and Tyler Coker, Anthony Crawford, Anthony Hodge, Forrest Senterfeit, Michael Senterfeit Jr.
In lieu of flowers, her memorial wishes are for Cayce United Methodist Church, c/o "General Fund" 1600 Twelfth Street, Cayce SC 29033 and Beginnings of South Carolina 437 Center Street, West Columbia, SC 29169, an expanding nonprofit providing professional expertise, education and guidance to anyone in South Carolina with the ability to impact deaf or hard of hearing families.