There is a lot to do in West Columbia when the weekend begins.
First thing Saturday morning, the City of West Columbia invites everyone to visit the Meeting Street Artisan Market. It's from 9:30 a.m. until 1:30 p.m. in the Interactive Art Park, 425 Meeting Street, West Columbia.
The Artisan Market offers a chance to get outside on a beautiful summer morning and enjoy a slice of the community.
Get a bite to eat, shop with local vendors selling handmade goods, art, collectibles and produce.
Click here for a link to information about Meeting Street Artisan Market.
After you visit the market, the picturesque storefronts of Meeting and State Streets invite visitors to take a stroll to check out the locally-owned shops, the brewery at Savage Craft Ale Works, the WECO Biergarten, and many other restaurants.
The Hideout is open during the day on Saturday, so is Cafe Strudel. Both restaurants are on State Street. And if you want to get a haircut,check out Gentleman's Quarters, open on the ground floor of the Brookland development in the 100 block of State Street.
A favorite Saturday pastime is the act of "antiquing." West Columbia the premier location for a concentration of antique stores in one place.
Here is a list of some: The Warehouse SC – 312 State St., Old Mill Antique Mall, 310 State St., Three Rivers Antiques, 615 Meeting St.; 763 Meeting Street Antiques, 763 Meeting St., Meeting Street Interiors, 614 Meeting St.; Attic Fanatic, 251 Charleston Hwy., ADD VINTAGE, 1217 Augusta Rd.; Parks Furniture Antiques Ltd, 3131 Sunset Blvd. and The Elephant Trunk, 2931 Platt Springs Rd. State Street Trading Co., 134 State St.; will be closed Saturday, but will reopen on Tuesday.
As the morning moves into mid-day, consider a cool refreshing dip in the Congaree River.
Palmetto Outdoor conducts tubing trips all day Saturday and Sunday, and every day of the week. Palmetto Outdoor shuttles run every hour. Show up at the West Columbia Riverwalk to catch the shuttle.
Click here for a link to Palmetto Outdoor
Once the evening approaches Chayz Lounge is definitely a venue to consider. At 626 Meeting St., Chayz Lounge is a top site for high-quality live jazz and rhythm and blues. Chayz Lounge is located in a warm, elegant atmosphere with an intimate setting. Enjoy a light meal, a glass of wine, or a signature cocktail while you listen to the beat.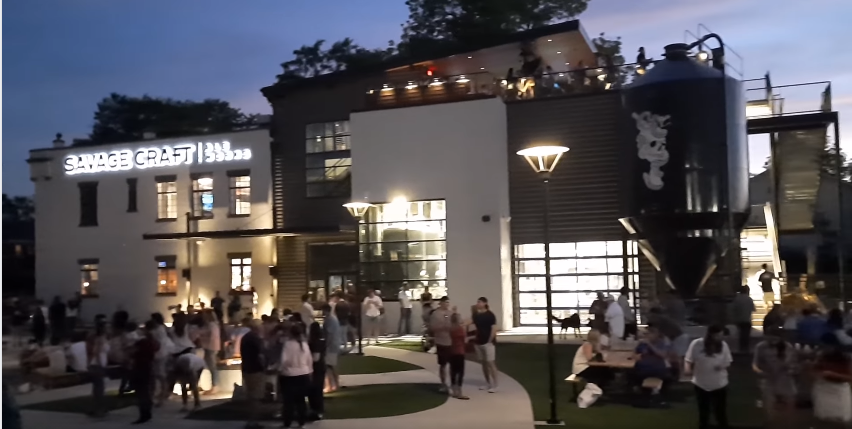 We have some great acts performing this weekend said Chaye Alexander, Chayz Lounge owner. Friday (July 9) singer Ja'Nissa is playing, she said. On Saturday Deon Yates is making his way from Detroit for two shows, at 6 p.m. And 9 p.m. Click here for a link to the shows
On Saturday (July 10) there is more live music on the outdoor stage in the perfectly green courtyard at Savage Craft Ale Works, 430 Center St.
Girl Interrupted plays from 7 p.m. Until 10 p.m. On Sunday, beginning at 8 p.m., Prettier Than Matt takes the stage at Savage Craft Ale Works.
Also on Sunday, be sure to visit some of the finest restaurants around for brunch.
Black Rooster in the Brookland development opens at 10:30 a.m. Sunday.
Cafe Strudel at 300 State St. opens at 8 a.m. Sunday. It attracts crowds for its made-to-order breakfast, lunch, and dinner in a relaxed, casual atmosphere.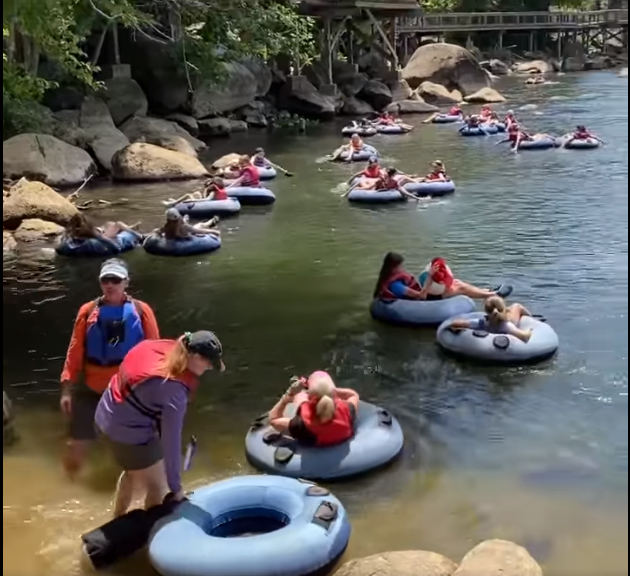 Savage Craft Ale Works is another opportunity for Sunday Brunch. It opens at 10:30 a.m.
There are also many other restaurant options in west Columbia, including the newly opened D's Wings, adjacent to the Artisan Market. Below is a list of more West Columbia restaurants:
Grecian Gardens – 2312 Sunset Blvd – 803-794-7552
Cafe Strudel – 300 State St. – 803 – 926-5255
Compton's Kitchen – 1118 B Ave – 803 791-0750
Parkland Cakes – 1220 C Ave. – (803) 791-4682
Buttercream Dreams – 1230 C Ave. – (803) 708-4485
Primal Gourmet – 725 Meeting St. – (803) 509-0604
Hite's BBQ – 240 Dreher Rd. – (803) 794-4120
The Original Brunches – 2245 Leaphart Rd – (803) 791-7477
Jimmy's Mini Mart/Citgo – 812 Meeting St. – (803) 794-0090
Maurice's Piggie Park – 1600 Charleston Highway – 803-796-0220J
Nick's House of Pizza Restaurant- 1082 A Sunset Blvd – 803-794-9240
Bricks and Stones Pizza 3234 – Augusta Road – (803) 988-9898
DeLuccas 1720 Sunset Blvd. – 803- 926-5255
Ariana's Greek Restaurant – 1720 Sunset Blvd. – (803) 796-4430
Lizard's Thicket – 2234 Sunset Blvd. 803 – 794-0923
True BBQ – 1237 D Ave – (803) 791-9950
Jin Jin Chinese Restaurant – 469 Sunset Blvd. (803) 739-8888
Chick-fil-A -2299 Augusta Rd. – (803) 939-1600
Rush's 2332 Sunset Blvd. – (803) 796-5034