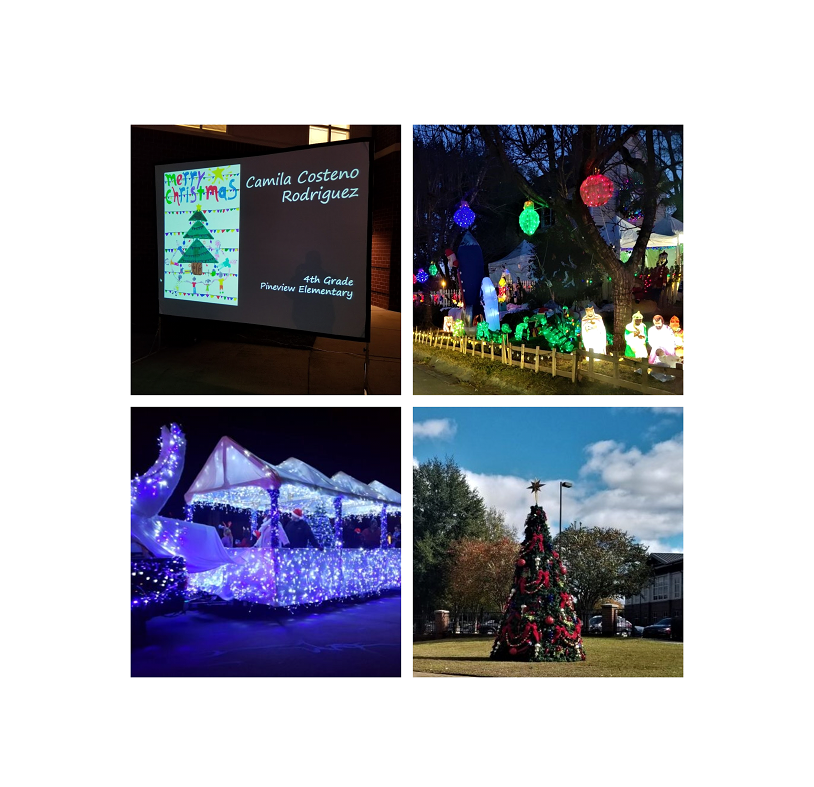 West Columbia Tree Lighting ceremony on Friday, Dec. 2 – Parade of Lights is Dec. 10
December 1, 2022
|
|
Comments Off

on West Columbia Tree Lighting ceremony on Friday, Dec. 2 – Parade of Lights is Dec. 10
|
NEWS, Social Media
It's beginning to look a lot like Christmas and the annual West Columbia Tree Lighting is a seasonal tradition that enhances the spirit.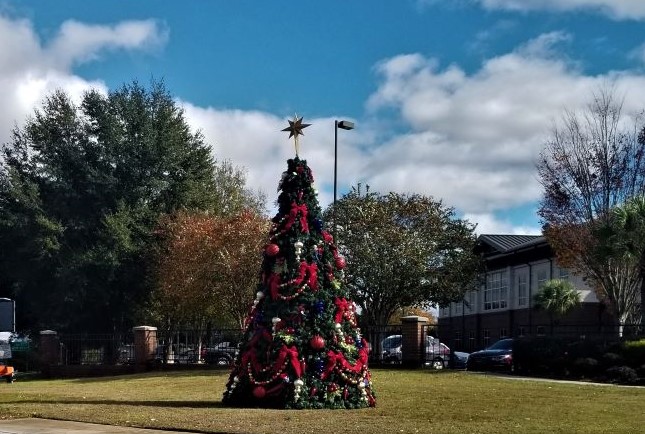 West Columbia's 18th Annual Christmas Tree Lighting is at 6:30 p.m. Friday (Dec. 2) 2022, at the West Columbia City Hall, 200 N. 12th Street, West Columbia. Pastor Dow Welsh of Holland Avenue Baptist Church will be the Master of Ceremonies.
"We've been putting a program together in hopes that everyone in West Columbia will enjoy the kick-off to the Christmas season. Christmas is a special time, especially for children, and we want to help put a glow on the faces of all of those who come out for the tree lighting Friday. It's one of my favorite events of the year. We want to make it special for everyone else, too," said Kelli Ricard, City of West Columbia Director of Events and Publications.
The festivities surrounding the Tree Lighting include recognition of elementary school "What Christmas Means to Me" essay contest winners. The winning essays or poems will be read.
"The Tree Lighting is the best time of the year in West Columbia," said West Columbia Mayor Tem Miles. "It's a great time for everyone to come out and participate in the Christmas celebration and get into the Christmas spirit."
Also, student artwork contest winners will be featured on the cover of the event program. The top three entries will be displayed on the Art on State wall in the Interactive Art Park, 425 Meeting Street. The program will include Christmas carols.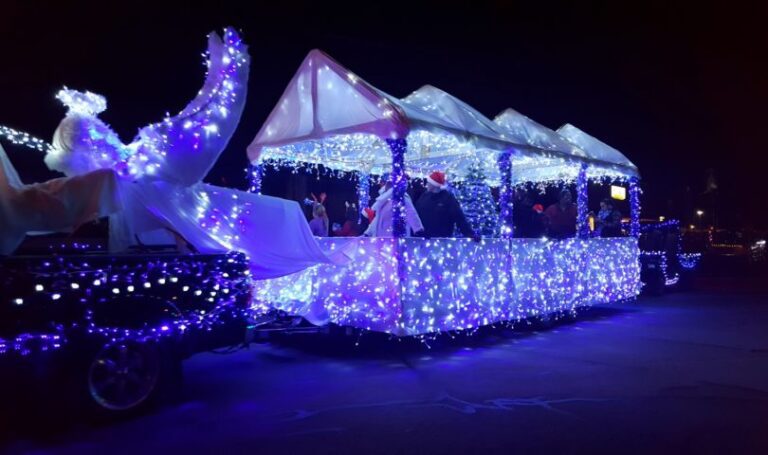 "These school kids will help everyone enjoy the season," Miles said. "Christmas is the time when you can see the true magic expressed on the faces of our children."
Entertainment includes: Northside Middle School Chorus; Cyril B. Busbee Creative Arts Academy Chorus; East Point Academy Panda Players and Special Readings from Mrs. Claus
In addition to the events of the evening, BrickHouse Gourmet Coffee and Tea Co. will be on hand to serve Coffee, Tea, Hot Chocolate, and Cookies.
Holiday Parade of Lights is Dec. 10
The Greater Cayce-West Columbia Chamber's Parade Day with the Finale "Holiday Parade of Lights" is Dec. 10. It's not just a parade, but a whole day of Christmas-related events. The City of West Columbia's parade floats will be on display in the Capital Square parking lot, on the backside, across from Savage Craft Ale Works, all day (Dec. 10) on the day of the parade.
The hop-on, hop off United Community Bank Parade Day Business Shuttle from 10 am to 4 pm – visiting over 35 local businesses, restaurants in shops, all offering fun, family friendly activities and holiday specials. The West Columbia businesses included are listed below:
Carolina Signs and Designs D Avenue in Triangle City
Beckett Financial Group on Meeting Street
Pedego Soda City on Meeting Street
Preserve and Co. on Meeting Street
Symphony of Aromas on Leaphart Road
Barbara Jane's Boutique in Granby Village Shopping Center
Palms to Palmettos on Leaphart Road
Old Mill Antique Mall on State Street
The Warehouse on State Street
State Street Trading Co. on State Street
Thrifty Paws Boutique C Ave. – Triangle City
Brickhouse Gourmet Coffee and Tea
Ds Wings on Meeting Street
Always Original Baker on Meeting Street
Cafe Strudel on State Street
Black Rooster in the Brookland development
The main stop on the route is at the Peter Boulware Toyota of Columbia– North Pole located at the Chamber Office. Open 12 to 4 pm: Live music, visits from Santa, a Kid's corner with canvas painting, a "mining" station with the Cayce quarry, face painting and more. We will have over 20 businesses set up with shopping and activities, including a holiday bouquet flower bar.
Parade Day concludes with our finale – the "Holiday Parade of Lights" at 5:30 pm.