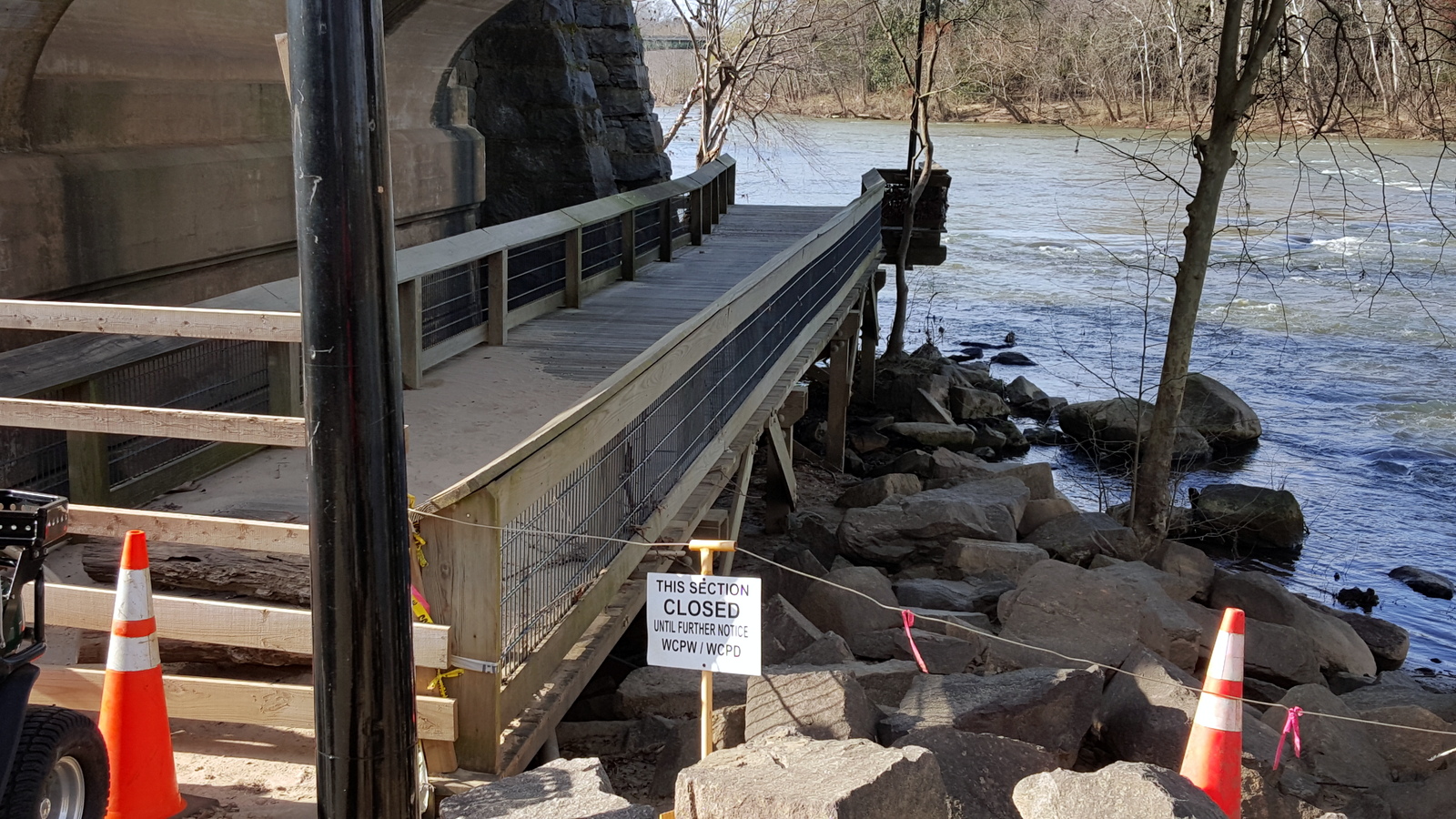 West Columbia Riverwalk repair to end in 2017
March 22, 2016
|
|
Comments Off

on West Columbia Riverwalk repair to end in 2017
|
NEWS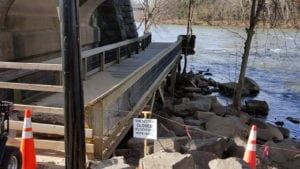 The October flood of 2015 will cost the City of West Columbia at least $1.39 million.
And Riverwalk will not be fully repaired until 2017.
The flood waters ripped the pedestrian walkway under the Gervais Street Bridge in two and damaged the trellis at the Bridgepoint Condominiums, on Riverwalk.
Mark Waller, the city's director of planning and engineering, said at a meeting Monday, it will take until 2017 to completely repair all the damage to Riverwalk.
Hayes Holland, staff accountant for the City of West Columbia gave an update on the cost of the flood to the city.
The City of West Columbia removed 227 tons of debris after the flood, Holland said.
He also the city received $79,000 for debris removal from the Federal Emergency Management Agency (FEMA.) Another $15,000 from FEMA has been sent to the city for public safety costs.
Surveying, engineering and permitting will have to take place before work to fix the damage can begin, said Jamie Hook, West Columbia public works director. Efforts to repair signs and picnic tables on Riverwalk are scheduled to begin next week, Hook said.
Much of the repair work will be done by city staff, said Hook. But Ken Simmons, the architect who helped design Riverwalk, will be involved in some of the repair.
Besides damage to structures, the flood caused significant erosion under the Riverwalk trail at four locations. All will have to be repaired.
Part of the permitting process involves the Army Corp of Engineers, said Hook. It could take four months to get through the permitting process.