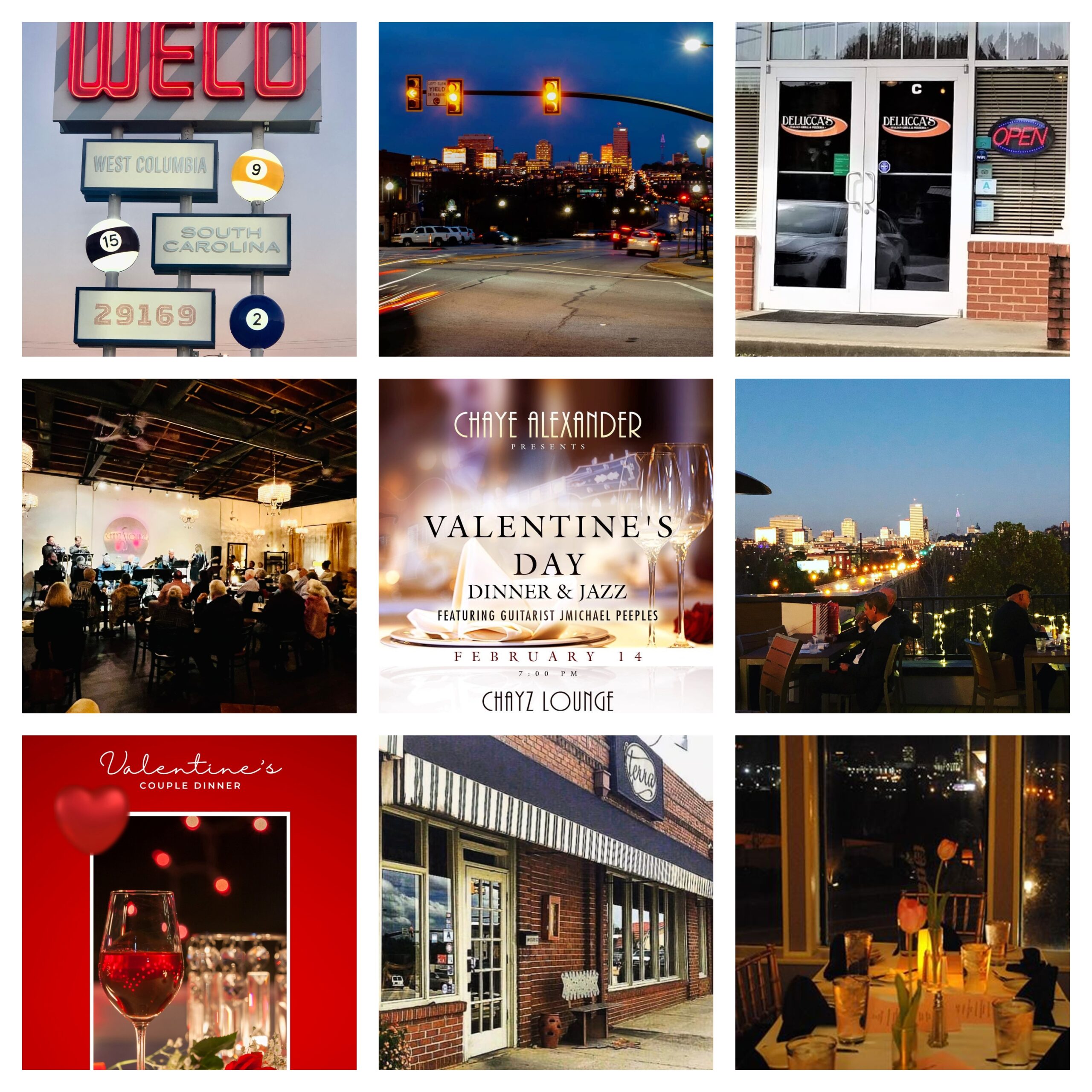 West Columbia restaurants provide perfect Valentines setting, and get unique gifts at the Meeting Street Artisan Market
February 9, 2023
|
|
Comments Off

on West Columbia restaurants provide perfect Valentines setting, and get unique gifts at the Meeting Street Artisan Market
|
NEWS, Social Media
Valentine's Day is Tuesday, Feb. 14. If you want the most-romantic Valentine's evening, West Columbia has the restaurant venue for you. It also has the place to get that perfect and unique and handmade Valentines Day gift, too.
The West Columbia Meeting Street Artisan Market will be open in the Interactive Art Park Pavilion, 425 Meeting Street, from 4 – 8 PM, on Thursday, February 9. Purchase a handmade, heartfelt gift this year, from local vendors ready with something special for your Valentine.
And there's the Valentine's Day date.
Valentine's dining is a reservation-only night at DeLucca's Italian Grill at 1720 Sunset Boulevard. The restaurant offers a set menu for Valentines, said Cody Johnston of DeLucca's. Call 803-926-5255 to make a reservation or click here for more information
If you're looking for a view, you can find that, too.
West Columbia restaurants offer the perfect view of the Columbia skyline in the evening, Valentine's couples seeking romance make their reservations early to dine in West Columbia.
"We're fully booked for Valentine's Day," said Morgan O'Neal of Black Rooster.
The French restaurant is at the lower corner of the Brookland complex, and it overlooks the scenic Congaree River, at West Columbia's popular Riverwalk. The French bistro has a terrace in the shadow of the Gervais Street Bridge and the lights from across the river are in full view in the evening sky.
Al's Upstairs, at 300 Meeting Street is another one of West Columbia's popular venues for Valentine's dates. It's billed as the most-romantic spot around because of its proximity to the river and the city skyline.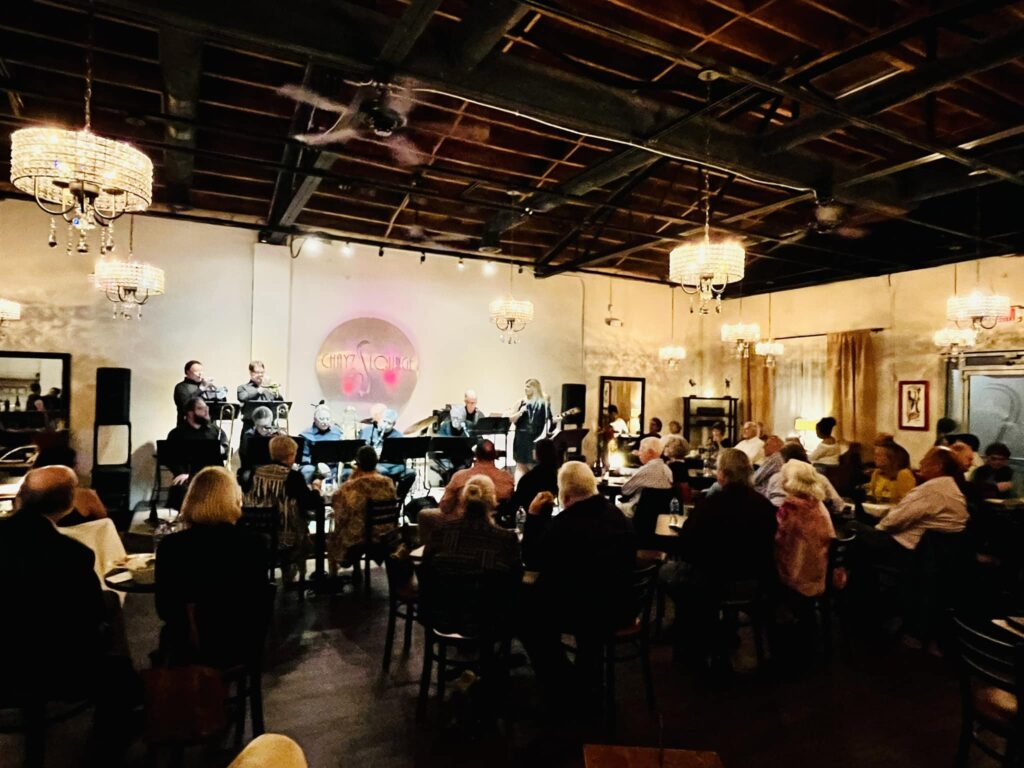 Like Black Rooster, Al's Upstairs is fully booked for Feb. 14, but the restaurant still has Valentine's openings for Monday, Feb. 13. Click here for more details Chayz Lounge at 607 Meeting St. is also sold out on Valentine's day., but you can check out Chayz Sunday Brunch on Feb. 12. Call: (803) 563-8375 or visit the website at Chayz Lounge online
Terra is at 100 State Street. It has a great view and it's one of the most-popular restaurants year-round.
Terra is booked on Valentine's Day but there are still tables available on Resy for Feb. 15-18. Click here to book Or you can call the restaurant, 803-791-3443.
Other Sunset Boulevard restaurants include Grecian Gardens at 2313 Sunset Boulevard and Nick's at 1082 Sunset Blvd. They don't take Valentine's Day reservations, but they are open.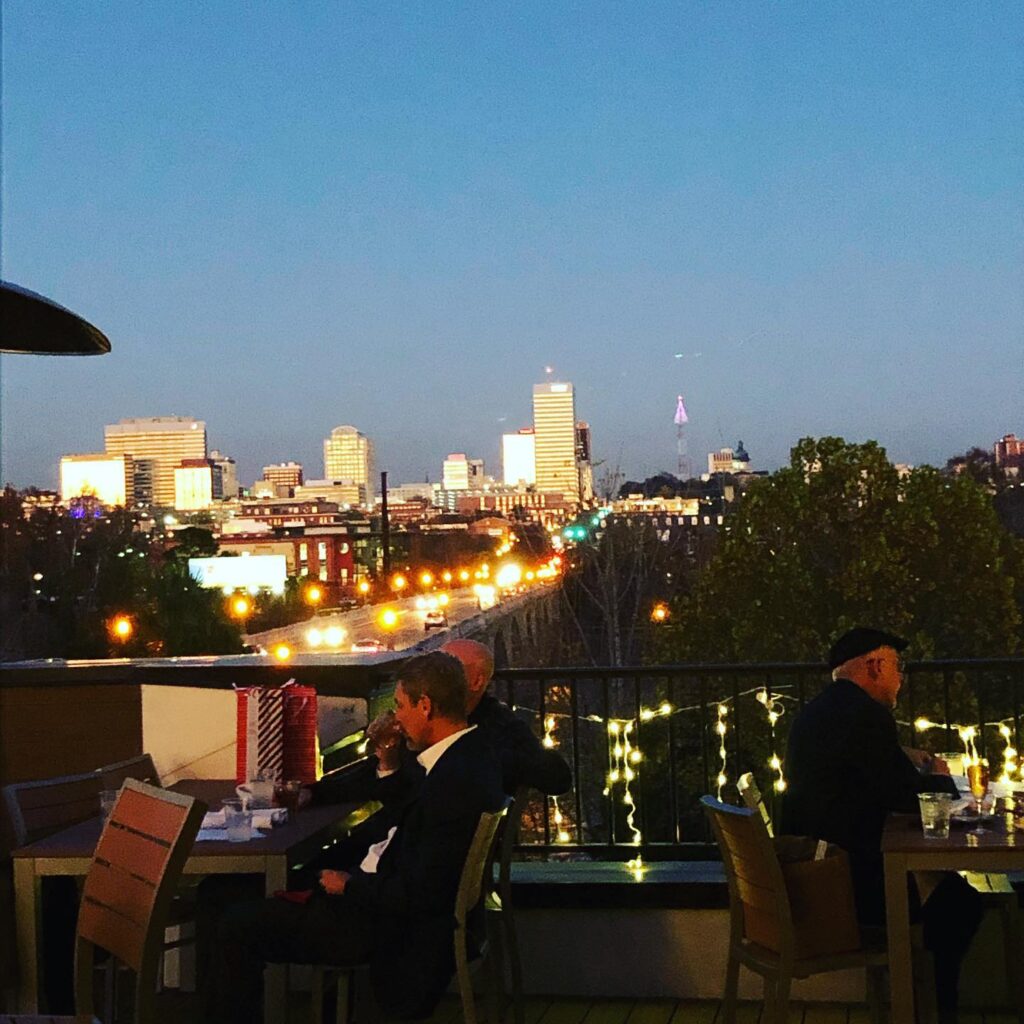 If you're looking for Valentine's Day flowers, Shop local in West Columbia. Do not use wire services like FTD, Teleflora or 1-800-FLOWERS. They are brokers who act as "the middle man" taking part of an amount for the floral purchase and keeping Call your local florist directly, or go to their authentic website, or place of business, to order.
There's Three Oaks Florists and Interiors at 142 State St. Call them at (803) 834-3545 or visit the website, click here :
There's also Jarrett's Jungle at 1621 Sunset Boulevard and Sightler's Florist and Marketplace at 716 Meeting Street in West Columbia. The floral and gift shop specializes in a variety of fresh flowers and creative gift ideas to suit any style. Call Sightler's at (803) 794-2859.
West Columbia gives you lots of options. It's time to make your plans.
List of West Columbia restaurants:
Grecian Gardens Restaurant – 2312 Sunset Blvd – 803-794-7552
Cafe Strudel – 300 State St. – 803 – 926-5255
West Columbia Fish Market – 529 N. 12th St. 803-851-1171
Compton's Kitchen – 1118 B Ave – 803 791-0750
Breads and Such – 1220 C Ave. – (803) 851- 0566
Buttercream Dreams – 1230 C Ave. – (803) 708-4485
Hite's BBQ – 240 Dreher Rd. – (803) 794-4120
The Original Brunches – 2245 Leaphart Rd – (803) 791-7477
Jimmy's Mini Mart/Citgo – 812 Meeting St. – (803) 794-0090
Maurice's Piggie Park – 1600 Charleston Highway – 803-796-0220J
Nick's House of Pizza Restaurant- 1082 A Sunset Blvd – 803-794-9240
DeLuccas 1720 Sunset Blvd. – 803- 926-5255
Ariana's Greek Restaurant – 1720 Sunset Blvd. – (803) 796-4430
Lizard's Thicket – 2234 Sunset Blvd. 803 – 794-0923
True BBQ – 1237 D Ave – (803) 791-9950
Jin Jin Chinese Restaurant – 469 Sunset Blvd. (803) 739-8888
Chick-fil-A -2299 Augusta Rd. – (803) 939-1600
Rush's 2332 Sunset Blvd. – (803) 796-5034
Breakfast at Ruiz – 116 State St. – 803 -550-9681