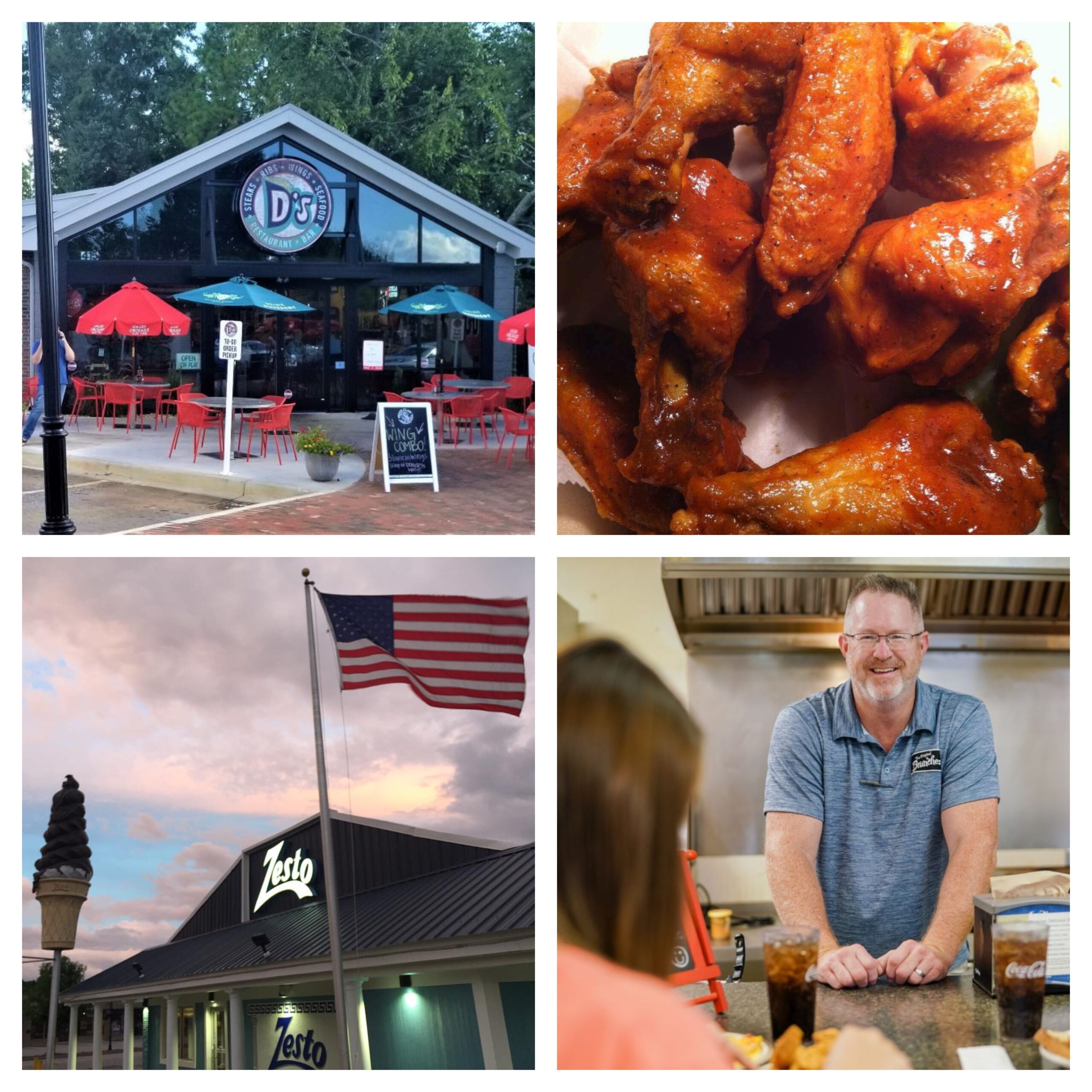 West Columbia restaurants anticipate tailgaters as football season nears
August 19, 2021
|
|
Comments Off

on West Columbia restaurants anticipate tailgaters as football season nears
|
NEWS
Anticipation is in the air. High school football kicks off this week and the first game for the University of South Carolina is Sept. 4, at 7 p.m. at home versus Eastern Illinois. Clemson hosts Georgia at 7:30 p.m. on the same day.
Before the big game there is tailgating and that means a lot of West Columbia restaurants will be preparing their most popular pre-game recipes.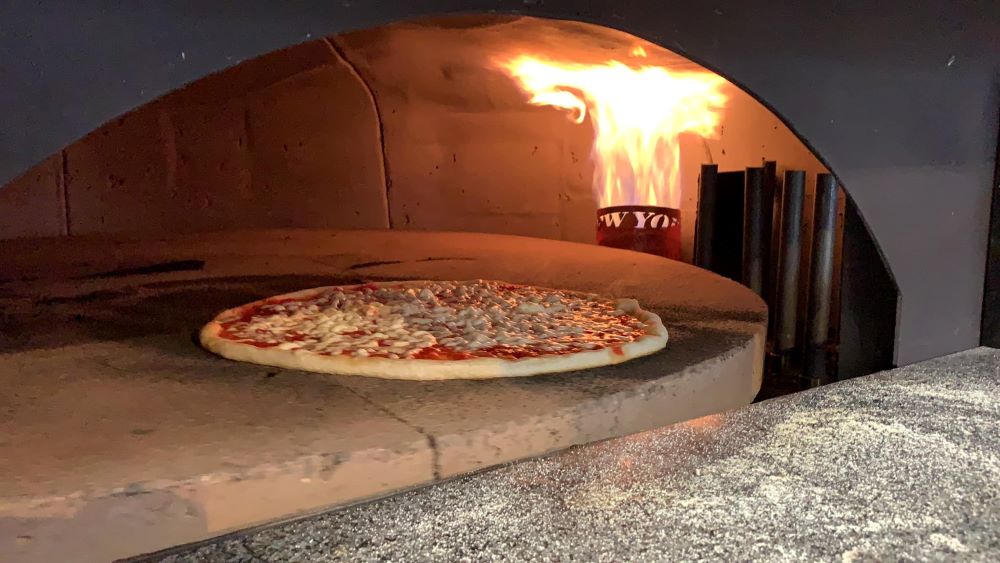 "We sell more wings than anything else for tailgating," said Scott Thurber. He and Billy Rentz own D's Wings at 415 Meeting St., West Columbia. "Our raw fries are another popular item on our menu for tailgating. "We cook 400-to-500 pounds of potatoes on game day."
He said Teriakyi wings and lemon pepper wings are the biggest sellers for tailgaters. Others wing recipes include D's dry rub and medium Buffalo. "We also have a Cajun wing," Thurber said. "It's the hottest. It's called the suicide wing."
D's tailgating business is high volume. Thurber said he keeps a special notebook for tailgate orders and some of his clientele place their gameday orders weeks in advance. The 100-piece wings, and big box of raw fries, is what many of his customers get.
Thurrber said D's is busy even when the Gamecocks play on the road. His customers pick up their orders and go back home to watch the game.
"They watch the game on a 70-inch TV screen and eat wings and raw fries," he said.
Tailgaters also like fried chicken. In West Columbia that means Zesto at 504 12th St, West Columbia.
Zesto offers a 12-piece chicken tub with a pint of cole slaw, fires and rolls to its tailgate customers. It's good to call ahead to get your order in.
Zesto diners are adamant in their praise of the chicken.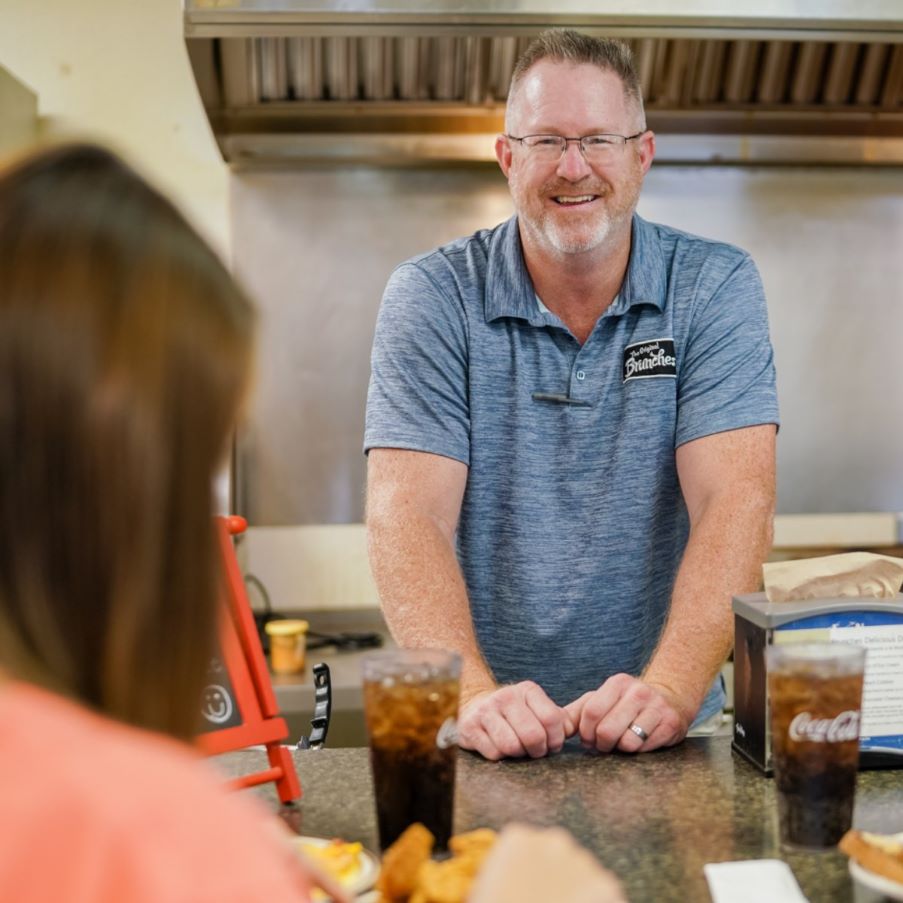 "Has to be the best fried chicken we have ever had," said Ben Allen in his review of Zesto.
Mary Russell said "Zesto has the best fried chicken, no matter if its the first piece cooked at 10a.m. or the last piece cooked at 10p.m. you can be assured it will be great."
Darby Anderson said Zesto "fried chicken is the best around."
Mark Price said Zesto "is my favorite place for fried chicken. I could eat here everyday. It is perfectly seasoned and crunchy."
This will be the first football season Savage Craft Ale House has been open at 430 Center St., West Columbia.
"I'm really looking forward to the football season," said Victoria Porter, Savage Craft's manager.
Gil Brand is the owner of The Original Brunches at 2245 Leaphart Rd., West Columbia.
"We get gameday traffic for games that are later in the day," he said. "If it's a noon game, we don't get tailgate traffic." He also said most of his gameday diners come in and eat and then go to the game.
Bricks and Stones Pizza Co. is in Woodberry Plaza at 3234 Augusta Rd., West Columbia.
Bricks and Stones serves plenty of wings to its tailgate customers, but there's more in their package.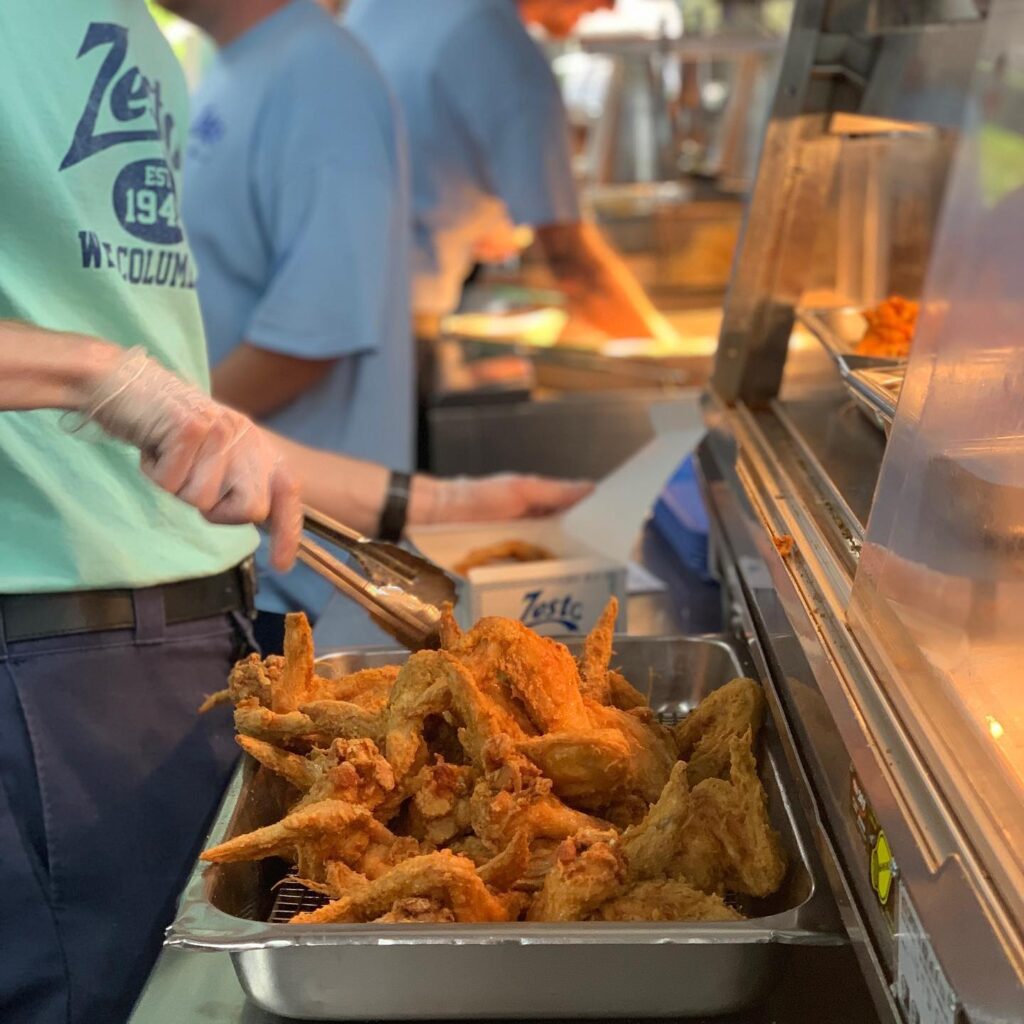 "Our tailgate special is a package with 40 wings, two pizzas and drinks," said Cheri Revels, the front manager for Bricks and Stones. "It's called the family pack."
Wing flavors include: Bar-B-que; Garlic Parmesan; Sweet Apple; Sweet Asian Chili; Honey Sriracha; Lemon Pepper Rub; Gochujang; Teriyaki; Caribbean Mango; and Carolina Reaper.
Revels said it is a good idea for tailgate customers to place your order ahead of time to avoid the rush.
There are many great West Columbia restaurants to enjoy before or after the big game. A list is below:
Grecian Gardens Restaurant – 2312 Sunset Blvd – 803-794-7552
Cafe Strudel – 300 State St. – 803 – 926-5255
Compton's Kitchen – 1118 B Ave – 803 791-0750
Parkland Cakes – 1220 C Ave. – (803) 791-4682
Buttercream Dreams – 1230 C Ave. – (803) 708-4485
Primal Gourmet – 725 Meeting St. – (803) 509-0604
Hite's BBQ – 240 Dreher Rd. – (803) 794-4120
The Original Brunches – 2245 Leaphart Rd – (803) 791-7477
Jimmy's Mini Mart/Citgo – 812 Meeting St. – (803) 794-0090
Maurice's Piggie Park – 1600 Charleston Highway – 803-796-0220J
Nick's House of Pizza Restaurant- 1082 A Sunset Blvd – 803-794-9240
Bricks and Stones Pizza 3234 – Augusta Road – (803) 988-9898
DeLuccas 1720 Sunset Blvd. – 803- 926-5255
Ariana's Greek Restaurant – 1720 Sunset Blvd. – (803) 796-4430
Lizard's Thicket – 2234 Sunset Blvd. 803 – 794-0923
True BBQ – 1237 D Ave – (803) 791-9950
Jin Jin Chinese Restaurant – 469 Sunset Blvd. (803) 739-8888
Chick-fil-A -2299 Augusta Rd. – (803) 939-1600
Rush's 2332 Sunset Blvd. – (803) 796-5034