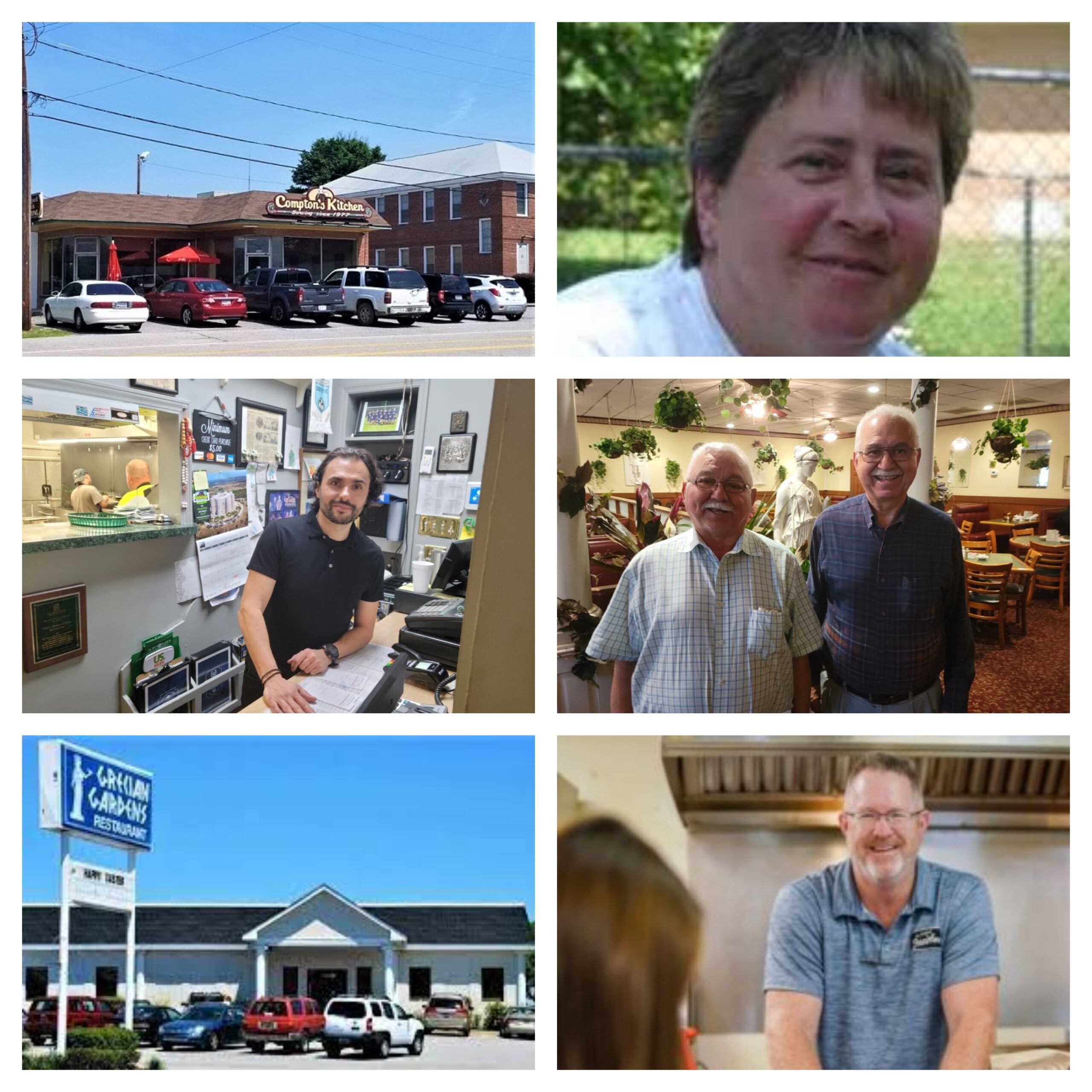 West Columbia restaurant traffic increases as the weather becomes more spring like
March 10, 2022
|
|
Comments Off

on West Columbia restaurant traffic increases as the weather becomes more spring like
|
NEWS
West Columbia has some landmark restaurants. Those restaurants have been around for a while and have persevered through the COVID crisis.
This year the Kinetic Derby Day is back and so is the Rhythm on the River Concert series. Buds are beginning to bloom and restaurant owners are glad to see the spring coming. Business is heating up as the temperatures rise.
"We're always busy, but it is easier to get out when the weather is warmer," said Alex Koutrakos of Grecian Gardens on Sunset Boulevard in West Columbia. He said business picks up in the spring. Roast chicken is a favorite at Grecian Gardens and the Lagana pizza is an unforgettable treat.
Martha Cooke is the owner of Compton's Kitchen on B Avenue. From fried chicken and sweet potato souffle to meatloaf and fried squash, Componton's features a daily menu of country cooking.
"Business has been booming in the last week-and-a-half," said Cooke. "Usually January and February are a little slower, but as soon as the weather gets a little warmer it starts to pick up."
To welcome the spring Gil Brand, owner of The Original Brunches on Leaphart Road, will hold special events as his customers get out a little more.
"We had a Friday Night fish Fry last week, Brand said. Brunches is open for breakfast and serves a menu that includes pancakes, grits, omelettes, bacon, sausage and catfish.
The restaurant serves lunch, too. The lunch menu includes burgers, fried fish, broccoli casserole and fudge brownie or peach cobbler for dessert.
"We've been real pleased with the business we've had lately," Brand said. "It's been steady after a slower January."
Nick's House of Pizza on Sunset is another popular West Columbia restaurant. Nick's menu includes homemade pizza, chicken Souvlaki, Greek salad and baklava.
"People get out more when the weather gets warmer," said Andrew Gabriel, of Nick's. "We're also seeing more people coming out and dining later in the evening, but we are seeing an uptick in business."
West Columbia restaurants
Grecian Gardens Restaurant – 2312 Sunset Blvd – 803-794-7552
Cafe Strudel – 300 State St. – 803 – 926-5255
Compton's Kitchen – 1118 B Ave – 803 791-0750
Parkland Cakes – 1220 C Ave. – (803) 791-4682
Buttercream Dreams – 1230 C Ave. – (803) 708-4485
Primal – 725 Meeting St. – (803) 509-0604
Always Original Bakery – 500 Meeting St. -(803) 977-0034
Hite's BBQ – 240 Dreher Rd. – (803) 794-4120
The Original Brunches – 2245 Leaphart Rd – (803) 791-7477
Jimmy's Mini Mart/Citgo – 812 Meeting St. – (803) 794-0090
D's Wings – 415 Meeting St. – (803) 791-4486
Maurice's Piggie Park – 1600 Charleston Highway – 803-796-0220
Nick's House of Pizza Restaurant- 1082 A Sunset Blvd – 803-794-924
DeLuccas 1720 Sunset Blvd. – 803- 926-5255
Ariana's Greek Restaurant – 1720 Sunset Blvd. – (803) 796-4430
Lizard's Thicket – 2234 Sunset Blvd. 803 – 794-0923
Jin Jin Chinese Restaurant – 469 Sunset Blvd. (803) 739-8888
Chick-fil-A -2299 Augusta Rd. – (803) 939-1600
Rush's 2332 Sunset Blvd. – (803) 796-5034