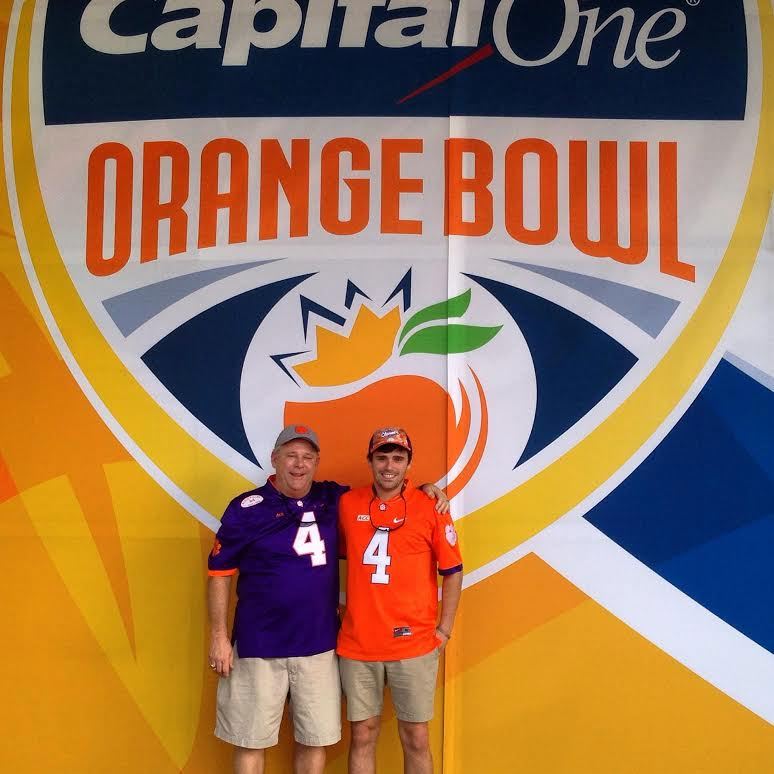 West Columbia represented at National Championship game in Arizona
January 8, 2016
|
|
Comments Off

on West Columbia represented at National Championship game in Arizona
|
NEWS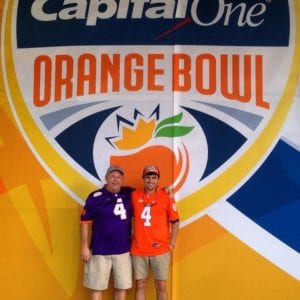 Clemson in a National Championship game is something West Columbia's Bill Mooneyhan could not resist.
"You just can't miss a game this big," Mooneyhan said. "It doesn't happen very often."
Mooneyhan, with his son, Billy, flew out of Columbia Friday morning, headed toward Phoenix. There, Clemson will showdown with Alabama, Monday, at 8:30 p.m. The winner is crowned as the top college football team in the country.
Mooneyhan has been to all of Clemson's home games this season.
Mooneyhan said he will wear the same shirt and shoes to the game as he has all year, since Clemson is undefeated at 14-0. He will also wear his father's Clemson ring. Bob Mooneyhan, Airport Coach and AD for 30-plus years played for Frank Howard at Clemson. So did Jack Mooneyhan, Bill's uncle.
Mooneyhan said Clemson football gives him a special connection to his family and its history.
And this not the first bowl game this season for these boys. Mooneyhan and Billy were at the Orange Bowl for Clemson's 37-17 win over Oklahoma in the New Year's Eve Semi-final game.
Mooneyhan said he will see some of the sights as he and Billy wait for the game.
He also said some former Clemson players, including Brian Dawkins and Patrick Sapp, will hold a party for Tiger fans.