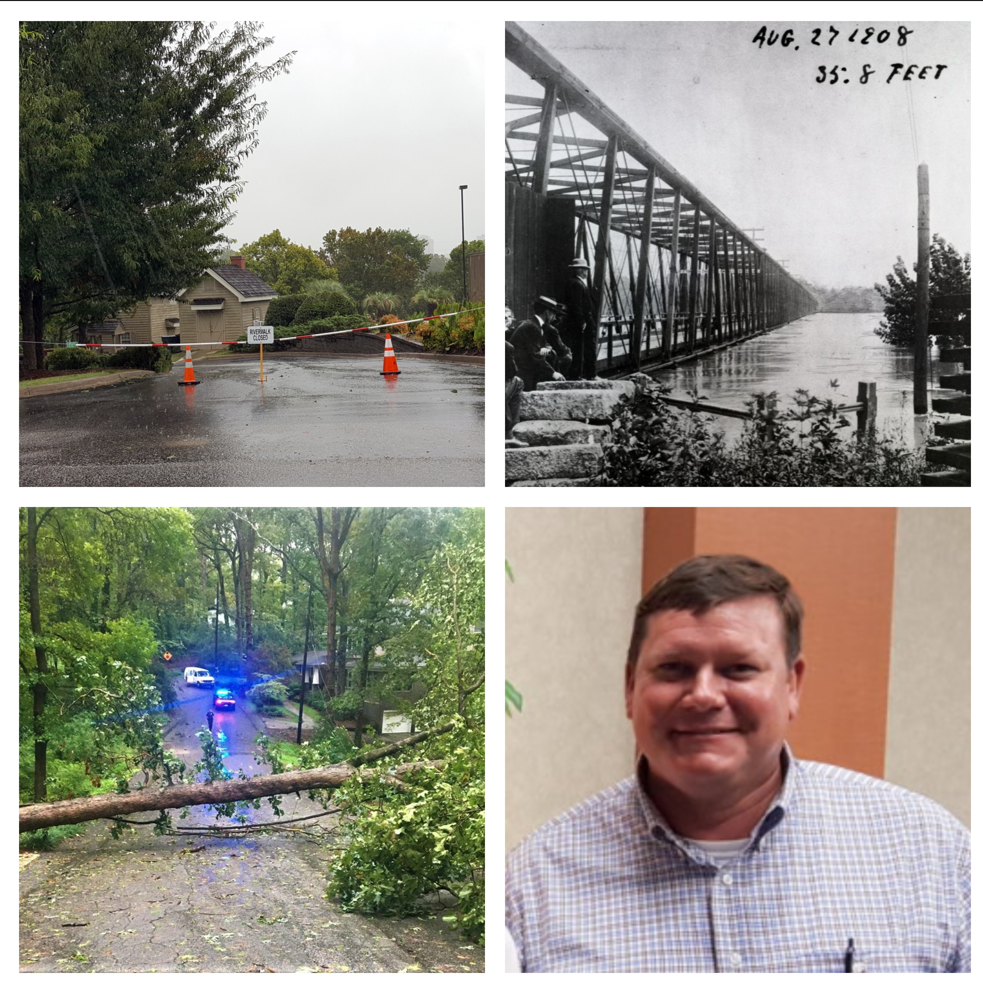 West Columbia Public Works springs into action after a storm, what should you do? 
September 15, 2022
|
|
Comments Off

on West Columbia Public Works springs into action after a storm, what should you do? 
|
NEWS
Water is essential to life, but too much of it can be dangerous. September is National Emergency Preparedness Month and personnel with the City of West Columbia know what to do in the event of a flood. You should have a plan too.
In South Carolina, several variations of flood hazards occur due to the different effects of severe thunderstorms, hurricanes, and seasonal rains, according to the SC Management Division.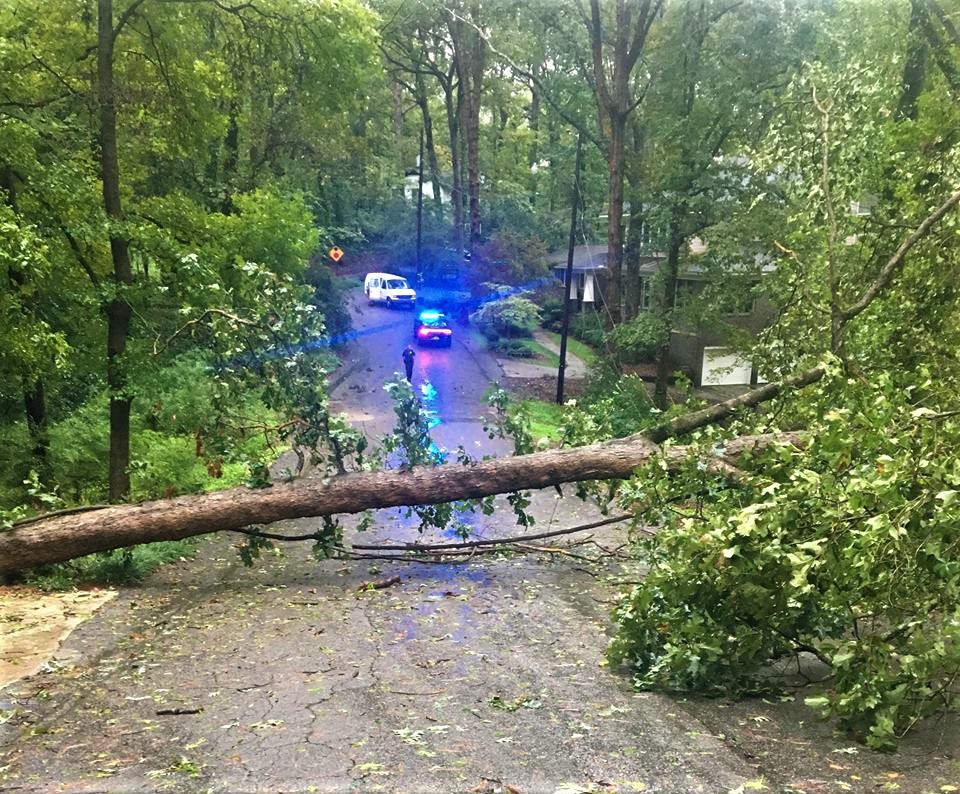 The Congaree River is a focal point for recreational activity in West Columbia. When there is too much rain, it can flood. Riverine flooding occurs when rainwater runoff is greater than the capacity of the natural drainage system. The largest riverine flood in South Carolina was the 1903 flood, according to SCEMD. In 1908, the Congaree River rose to the level of the bridge that was at the present-day location of the Gervais Street Bridge (photo below.)
Since 2015 numerous tropical weather systems and rainstorms have dropped extreme amounts of precipitation over West Columbia in short periods of time. The area was hit with back-to-back hurricanes in October 2015 and October 2016. The voluminous amount of water washed out some of the wooden walking bridges at Riverwalk.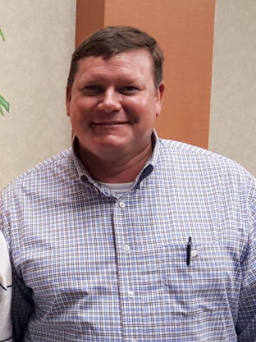 When bad weather is forecast, Riverwalk is closed to the public and all the power is cut off, said Jamie Hook, City of West Columbia Public Works director. The West Columbia Parks and Public Works staff are well-versed in repairing Riverwalk Park so that residents can enjoy the scenic trail after the flood damage.
"While we're anticipating bad weather we research to see what the prediction is for the rise in water level on the river," Hook said. "Engineers, police, fire and department heads meet to form a plan."
"At 10-to-11 feet we'll close the Moffat Street Riverwalk entrance," Hook said. "At 15-feet there is the potential that the amphitheater will be flooded."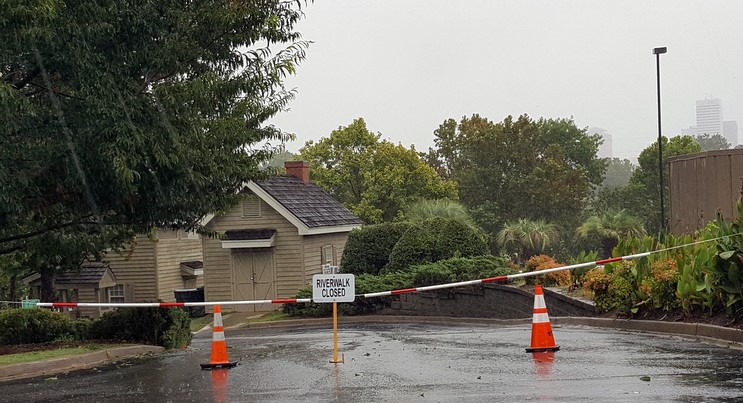 "When the water subsides we conduct a walk-through to see where trees are down and where there is mud on the walking trail," said Hook. "We want to ensure the Riverwalk is safe. We'll remove any downed trees and then look for compromised limbs, so they can be eliminated. We clear the pathway and wash away any mud that is on the concrete trail."
In addition to floods on the river, excess rain can lead to washed out roads.
In the Historic Flood of 2015, a bridge on Botanical Parkway that leads to the West Columbia entrance to Riverbanks Zoo, was washed out. The bridge was built back higher and stronger than the bridge that was damaged by the flood.
Residents learned some things from the recent floods that have affected West Columbia. According to the SCEMD, you should know your evacuation route should you be told to evacuate.
Also, review your insurance policy. Flood coverage is not part of most homeowner, mobile home or renter's insurance policies. There is a 30-day waiting period for coverage to take effect. It may be coverage you should consider.
The SCEMD lists guidance (below) in the event of a flood:
DURING A FLOOD
Be aware of potential flash flooding. If there is any possibility of a flash flood, move to higher ground. Do not wait to be told to move.
If time allows, prepare your home for a flood by moving essential items to an upper floor, bring in outdoor furniture, disconnect electrical appliances and be prepared to turn off the gas, electricity and water.
Do not walk through moving water. Six inches of moving water can make you fall. If you have to walk in water, walk where the water is not moving. Use a stick to check the firmness of the ground in front of you.
Do not drive into flooded areas. If floodwaters rise around your car, abandon the car and move to higher ground if you can do so safely. You and the vehicle could be quickly swept away.
AFTER A FLOOD
After a flood, listen for news reports to learn whether the community's water supply is safe to drink.
Avoid floodwaters; water may be contaminated by oil, gasoline or raw sewage. Water may also be electrically charged from underground or downed power lines.
Be aware of areas where floodwaters have receded. Even if the roadway of a bridge or elevated highway looks normal, the support structures below may be damaged.
Stay clear of downed power lines and report them to your power company.
Use extreme caution when entering buildings; there may be hidden damage, particularly to foundations. Stay out of any building that is surrounded by floodwaters.
Clean and disinfect everything that got wet. Mud left from floodwater can contain sewage and other harmful chemicals.