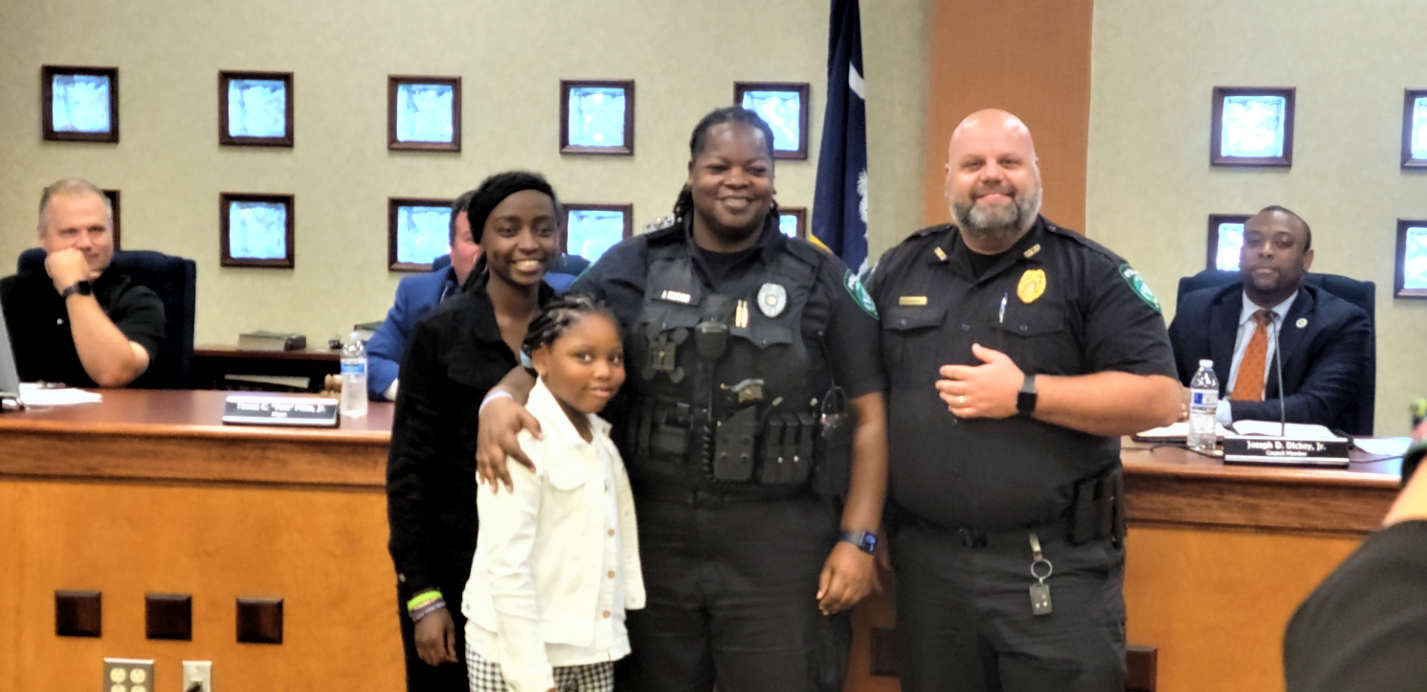 West Columbia Police Officer India Taylor recognized as Officer-of-the-Quarter
October 5, 2022
|
|
Comments Off

on West Columbia Police Officer India Taylor recognized as Officer-of-the-Quarter
|
NEWS
West Columbia Police Officer India Taylor was recognized as Officer-of-the-Quarter at Tuesday's West Columbia city Council meeting.
"We're lucky to have her," said Police Chief Marion Boyce. Taylor has also been named Officer of the Year.
Boyce said Taylor was nominated for Officer of the Quarter because of her positive influence on children.
Taylor is the School Resource Officer at Riverbank Elementary School. Boyce said she oversees programs at Riverbank, including the Lunch Buddy Program and the Safety Patrol, that have a positive influence and teach values to students.
Taylor received a $100 gift card from Shooter's Choice. She is pictured with Boyce and her two daughters, Rylee and Ryian.