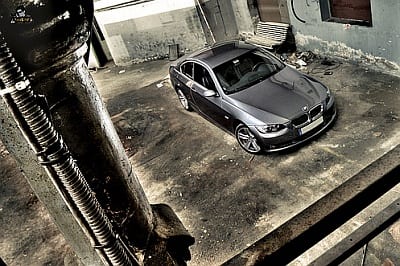 West Columbia Police, a job of dedication and reward
January 1, 1970
|
|
Comments Off

on West Columbia Police, a job of dedication and reward
|
NEWS
The West Columbia Police Department operates with a community feel, though it stands in the shadow of metropolitan Columbia.
Dennis Tyndall has been the West Columbia Police Chief for 20 years. He is very pleased with his career choice. In that time there have been lots of good times. And Tyndall said he has also experienced some trying episodes. from triple-murders to officers on his force who have been shot. He said despite the risks and the stress, a special type of person enlists to be a police officer.
"Our goal is to hire high-quality people," said Tyndall. "They have to be professional, but also courteous and passionate about their job. We hire a personality type and we train them to be good officers."
Because West Columbia is in the middle of a large urban area, with several municipalities surrounding it, there is competition for the employment of new recruits. But Tyndall said he has learned to show potential officers the best of his department.
"We're a family here," said Tyndall. "We all get along well. We work together as a team."
Patrolman Will Branham joined the WCPD in the summer of 2016. He graduated from the S.C. Criminal Justice Academy in March. He said he feels like is among family as a West Columbia Police officer.
"West Columbia is smaller," said Branham. "I like that. You get to know everyone and everyone knows you. You know the chief. It has a good feel to it and everybody is close."
Tyndall said his relationships with his officers are special. He said three times in his two decades as chief he has had officers hit by gunfire. He recounted a bank robbery in which two officers were shot and pinned down.
"When you hear that an officer has been hit, you just get to them as fast as you can," said Tyndall. He said it is an emotional challenge.
Branham, like Tyndall, said his desire to serve overrides any doubts about the job. He also said it takes a unique type of person.
"I wanted to be a police officer. It was a tedious process to get hired, but I want to help" said Branahm. "And in the job you get to help people."
He also said he likes working with people.
"It's very cool to interact with everybody," Branham said. He also said he has met people in the city he never would have gotten to know if he was not a police officer.
Tyndall said the qualities Branham possesses are what he is looking for in a candidate, and there are openings at the West Columbia Police Department currently. Tyndall invites prospects apply.
In addiction to molding the careers of dozens, Tyndall has done a lot to make sure his department of 65 has as much modern equipment and technology as possible.
The WCPD has received about 30 body cameras that it is training officers with now. The department was one of the first to use body cameras years ago after Tyndall applied for a federal grant to purchase the cameras.
Tyndall also applied for a federal grant to buy electronic license plate readers.
"I applied for eight, hoping to get one," Tyndall said. "We got all eight of them funded." In all the department has 12.
Tyndall said the readers put West Columbia Police ahead of many other larger departments in the apprehension of stolen cars, suspended tags and wanted persons.
As for as other innovations under Tyndall, he eliminated the West Columbia jail. Prisoners are now taken to the Lexington County Detention Center. Not only does that cut out a step in processing offenders, West Columbia does not have liability for the prisoner.
Another successful project implemented in Tyndall's tenure is the West Columbia Police Officers Foundation. It's a 501(c)3 non-profit fundraising organization that helps fill in the gaps.
"We hold fundraisers to pay for training and equipment for our officers," said Tyndall. He said the WCPOF holds a 5K race in the spring and a golf tournament in October to generate funds.
Last year former police officer David Arnold donated $10,000 to the WCPOF in order to purchase more weaponry to better equip West Columbia officers.
From the family feel and protecting people, to the fun community events – including the Christmas parade and Rhythm on the River concerts- West Columbia is a good place to work.
"It's very satisfying work," said Branham, " And it's very rewarding."