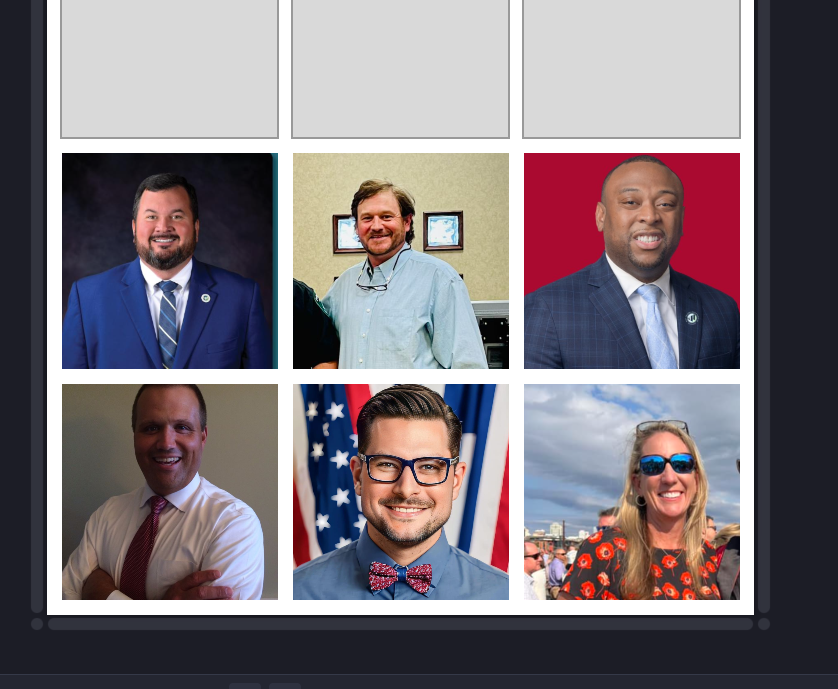 West Columbia Mayor Tem Miles and Councilmen Joseph Dickey, Jimmy Brooks, David Moye, Trevor Bedell reelected – Sarah Mattern wins council seat
November 8, 2023
|
|
Comments Off

on West Columbia Mayor Tem Miles and Councilmen Joseph Dickey, Jimmy Brooks, David Moye, Trevor Bedell reelected – Sarah Mattern wins council seat
|
NEWS, Social Media
West Columbia Mayor Tem Miles was reelected Tuesday night in the city's municipal election. He defeated Melissa Browne.
Also reelected were: Dist. 4 Councilman Joseph Dickey, who defeated Ronnie Lindler. Dist. 6 Councilman Jimmy Brooks defeated Madison Duncan, and Dist. 8 Councilman David Moye was reelected, defeating Peter Fisher. Sarah Mattern won the open Dist. 7 seat on West Columbia City Council. She defeated Trisha Lekovich.
West Columbia City Council Dist. 2 Councilman Trevor Bedell was unopposed and reelected.
Pictured Miles, Bedell, Dickey, Brooks, Moye and Mattern