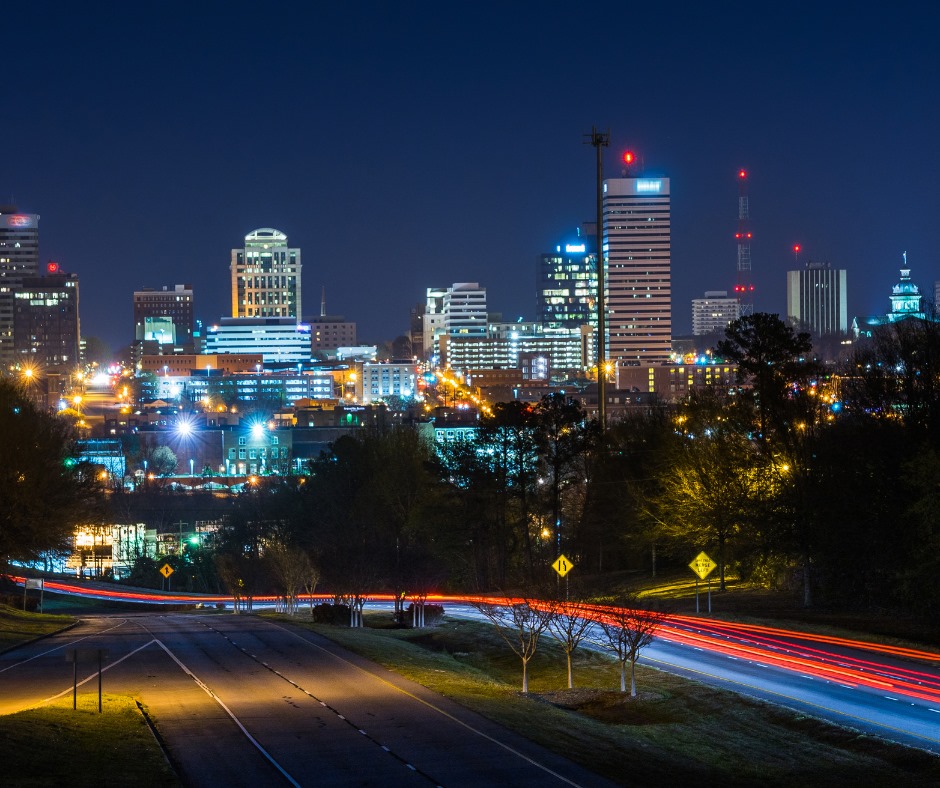 West Columbia is most-romantic on Valentine's Day
February 10, 2021
|
|
Comments Off

on West Columbia is most-romantic on Valentine's Day
|
NEWS
The occasion of Valentine's Day generates lots of business in West Columbia. Dining and flowers are always a part of the tradition that marks the day.
Valentine's Day is Sunday (Feb. 14) and is widely considered the most romantic holiday of the year. It is a celebration of love. Children in the United States typically distribute Valentine's cards and candy to their classmates on Valentine's Day. Another tradition is for couples to plan a romantic date night for Valentine's.
West Columbia restaurants do a brisk business on Valentine's Day.
"It's our biggest time of the year," said Al Loftis, owner of Al's Upstairs at 300 Meeting Street in West Columbia.
Al's is known as one of the most romantic venues available, offering a stunning night time view of the Columbia skyline. (The feature photo is used with permission from Al's Upstairs.)
Al's takes reservations for Valentine's Day. He said this year a special Valentine's package is being offered by reservation only on Friday, Saturday and Sunday night.
Across the street from Al's, at 100 State Street, is Terra. Owner and Top Chef Mike Davis said his restaurant will be packed for Valentine's weekend.
"Traditionally, it's one of our busiest times of the year," said Mike. Terra also offers a view of the Columbia skyline from its large front windows.
DeLucca's at 1720 Sunset Blvd. is offering a special for the day.
"Valentine's is on a Sunday and Delucca's is not usually open on Sunday," said Katie Lineberger. "But this year we're open for Valentine's Day for customers who make a reservation."
Nick's House of Pizza at 1082 Sunset Blvd. will be open Sunday for Valentine's. Nick's does not require a reservation, but Nick's gets Valentine's couples. Because of social distancing protocols, seating is limited at Nick's.
If you want a special drink for the romantic weekend, check out the newly opened Savage Craft Ale Works. Manager Victoria Porter said the microbrewery at 430 Center St. will offer some creative specials in recognition of Valentine's Day. There's lots of good food on the menu too, all weekend.
In addition to that romantic dining experience, you'll need flowers.
Valentine's Day is one of the busiest days of the year for Matt Evans of Three Oaks Florist and Interiors at 142 State St.
Matt promotes a "Shop local" message. He warns against wire services like FTD, Teleflora or 1-800-numbers. He called those brokers "the middle man" who take a portion of the cost of the flowers.
Matt advised customers to call your local florist directly, or go to their authentic website in order to get a higher quality product for your money. He also said the local business will stand behind what it sells and shopping locally keeps money in the community. Matt also said he gets his flowers from local growers too, whenever possible.
Jarrett's Jungle at 1621 Sunset Boulevard is another Valentine's Day favorite for flowers. It's one of the busiest days of the year for the business. Orchids, roses, cut flowers and European baskets are Valentine's favorites at Jarrett's.
Also check out Sightler's Florist and Marketplace at 716 Meeting Street in West Columbia. The floral and gift shop specializes in a variety of fresh flowers and creative gift ideas to suit any style.
Valentine's business is booming in West Columbia. Make sure you support your neighbors and shop local.
Below is s a list of West Columbia restaurants:
Nick's House of Pizza
Ariana's Restaurant
Grecian Gardens Restaurant
Zesto of West Columbia
Palate
The Hideout in Weco
Cafe Strudel West Columbia
Sunshine Cafe
Terra
Black Rooster
Original Brunches
Compton's Kitchen
Bricks and Stones Pizza Company
Savage Craft Ale Works
WECO Bottle & Biergarten
Steve's Deli West Columbia
Al's Upstairs
DeLucca's Italian Grill
Hite's BBQ
True BBQ
New Brookland Tavern
Primal Gourmet Kitchen + Market