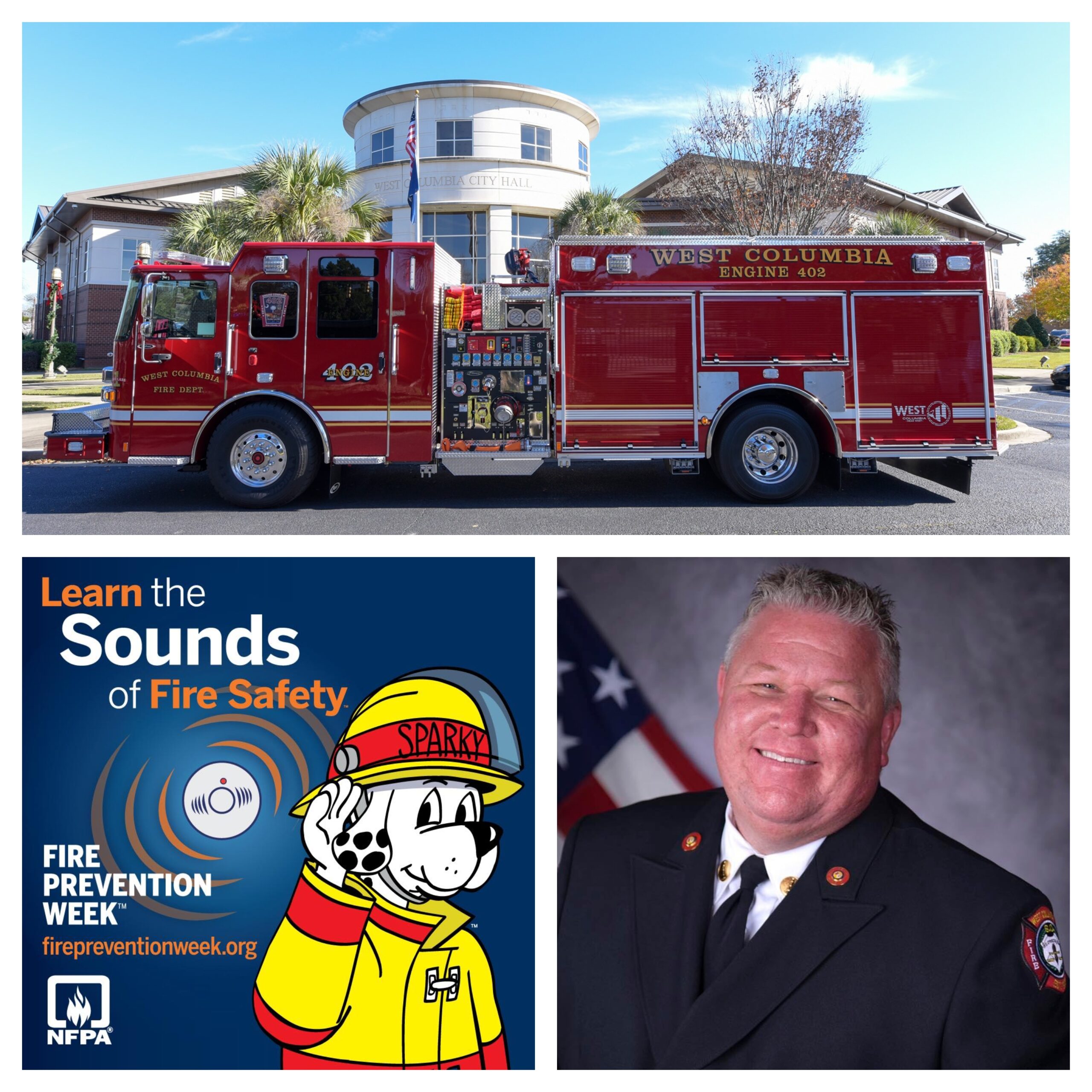 West Columbia Fire Department stresses safety in Fire Prevention Week
October 7, 2021
|
|
Comments Off

on West Columbia Fire Department stresses safety in Fire Prevention Week
|
NEWS
Oct. 3- 9, is National Fire Prevention Week. Fire Prevention Week is observed each year in the week of Oct. 9, in commemoration of the Great Chicago Fire, which began on Oct. 8, 1871. That fire resulted in the death of more than 250 people, left 100,000 homeless and destroyed more than 17,400 structures.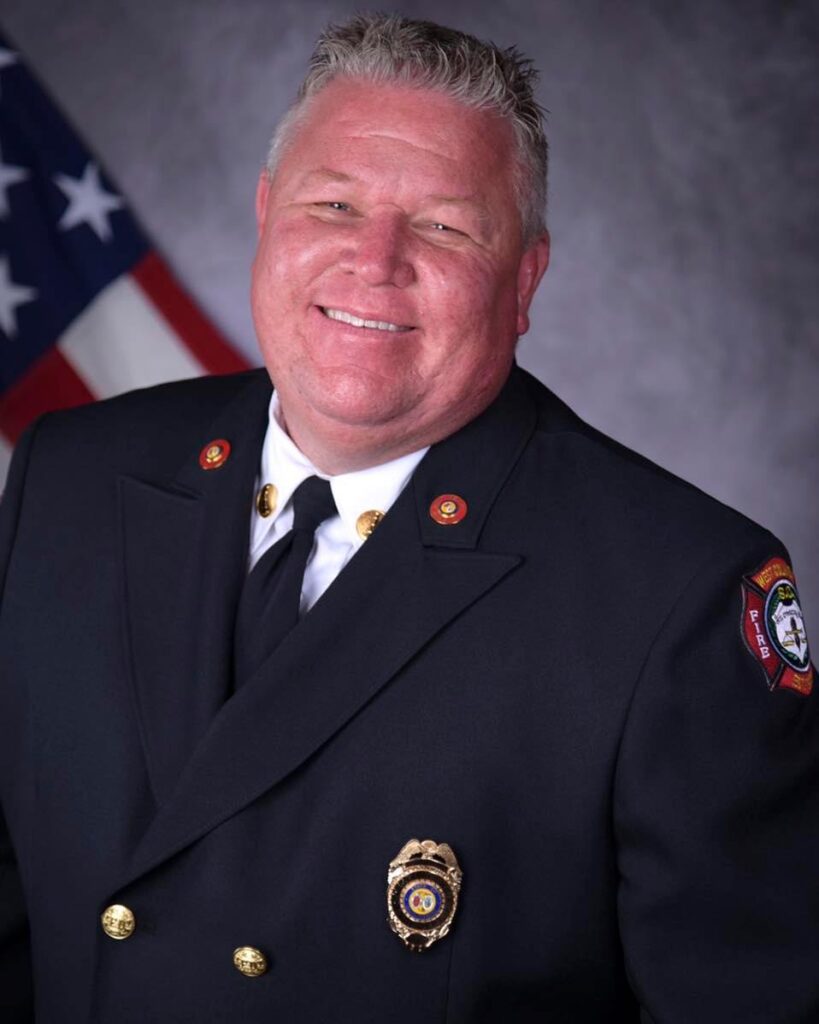 The West Columbia Fire Department is proactive in its fire safety education efforts, especially during Fire Prevention Week."We want to do everything we can do to save lives and avoid tragedy," said West Columbia Fire Chief Chris Smith.
To help educate the public, especially children, West Columbia Deputy Fire Marshal and Fire Prevention Officer Rodney Howell takes a fire safety message to local schools. He is at East Point Academy, Thursday, and Riverbank Elementary, Monday, to talk fire safety.
"Stop, drop and roll is of course one of the lessons we still teach," said Howell. He also said he tells children to crawl in the event of a fire. "When you're down low there is less smoke because smoke rises. You can also see where you're going better, and get to an exit when you're down low." He also said If a fire occurs in your home, get out and stay out. Call for help. Never go back inside for anything or anyone.
Howell said fire prevention begins at home and it's important to take steps both inside and out of your home to protect you and your family. "Conduct a fire drill for your kids in your home," Howell said. "Have them practice exiting the house."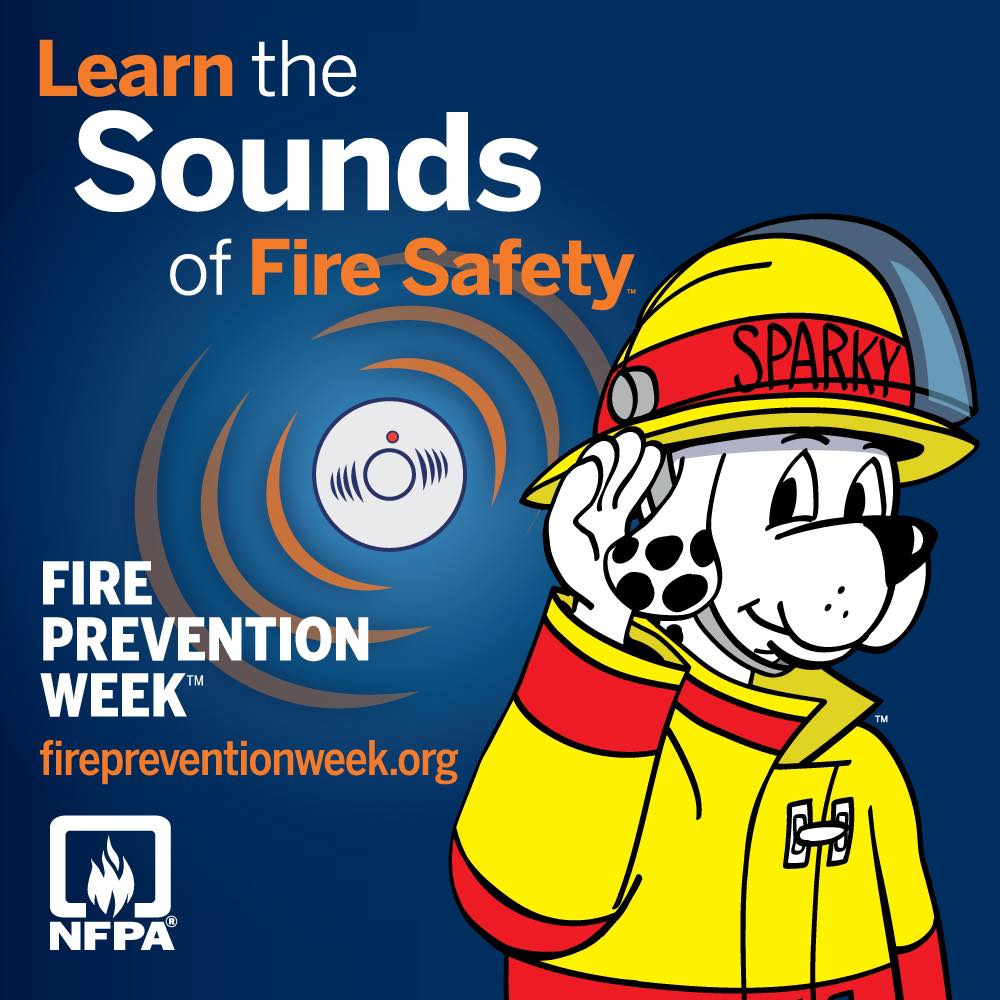 Chief Smith also said the West Columbia Fire Department stresses the importance of working smoke alarms.
Howell said the WCFD gets smoke detectors from the American Red Cross and the South Carolina State Firefighters' Association. WCFD personnel will install smoke detectors in homes where the resident is unable to do it themselves. Howell said "word-of-mouth" is the way the WCFD finds out who needs help with a smoke detector.
Howell said every home should have a smoke detector and Fire Prevention Week is also a good time to check the batteries in smoke detectors to make sure it works.
Fire Prevention Week is in October and it's the time of the year when the weather may begin to get cooler. More gas heat, fireplaces, kerosene and now propane heat sources are being used.
Howell also said whenever there is combustion, carbon monoxide levels can rise.
"It's important to have carbon monoxide detectors in your home, too," he said. "Carbon monoxide is a colorless, odorless, tasteless gas produced by burning gasoline, wood, propane, charcoal or other fuel. If carbon monoxide accumulates to dangerous levels it is of course deadly. That's why you need a carbon monoxide detector."
Firefighters unfortunately witness the tragedy of a devastating fire first hand.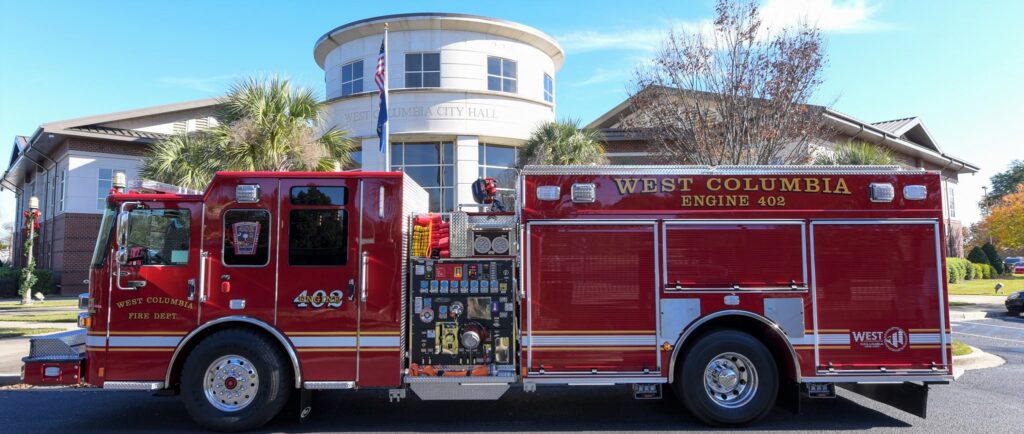 Howell said it can be a traumatic experience to see the loss and destruction a fire causes. And that motivates him in his fire prevention efforts. "The feeling caused by the scene at a devastating fire is indescribable," said Howell. "We want to educate people in order to protect and prevent fires."
The West Columbia Fire Department works with the American Red Cross, which publishes fire protection recommendations. Click here for fire prevention tips
They are listed below:
Install smoke alarms on every level of your home, especially in sleeping areas.
Once a month check alarms to make sure they are working
Test and replace batteries in smoke alarms
Teach children what smoke alarms sound like, and to respond
Know 2 ways to escape from every room of your home, and where to meet up outside..
Practice your fire escape plan at least twice a year and at different times of the day
Practice waking up to smoke alarms, low crawling and meeting outside
Make sure everyone knows how to call 9-1-1
Emphasize "get out, stay out." Only professional firefighters should enter a building that is on fire
Use quick-release devices on barred windows and doors
Consider escape ladders for sleeping areas on the second or third floor
Teach household members to STOP, DROP and ROLL if their clothes should catch on fire