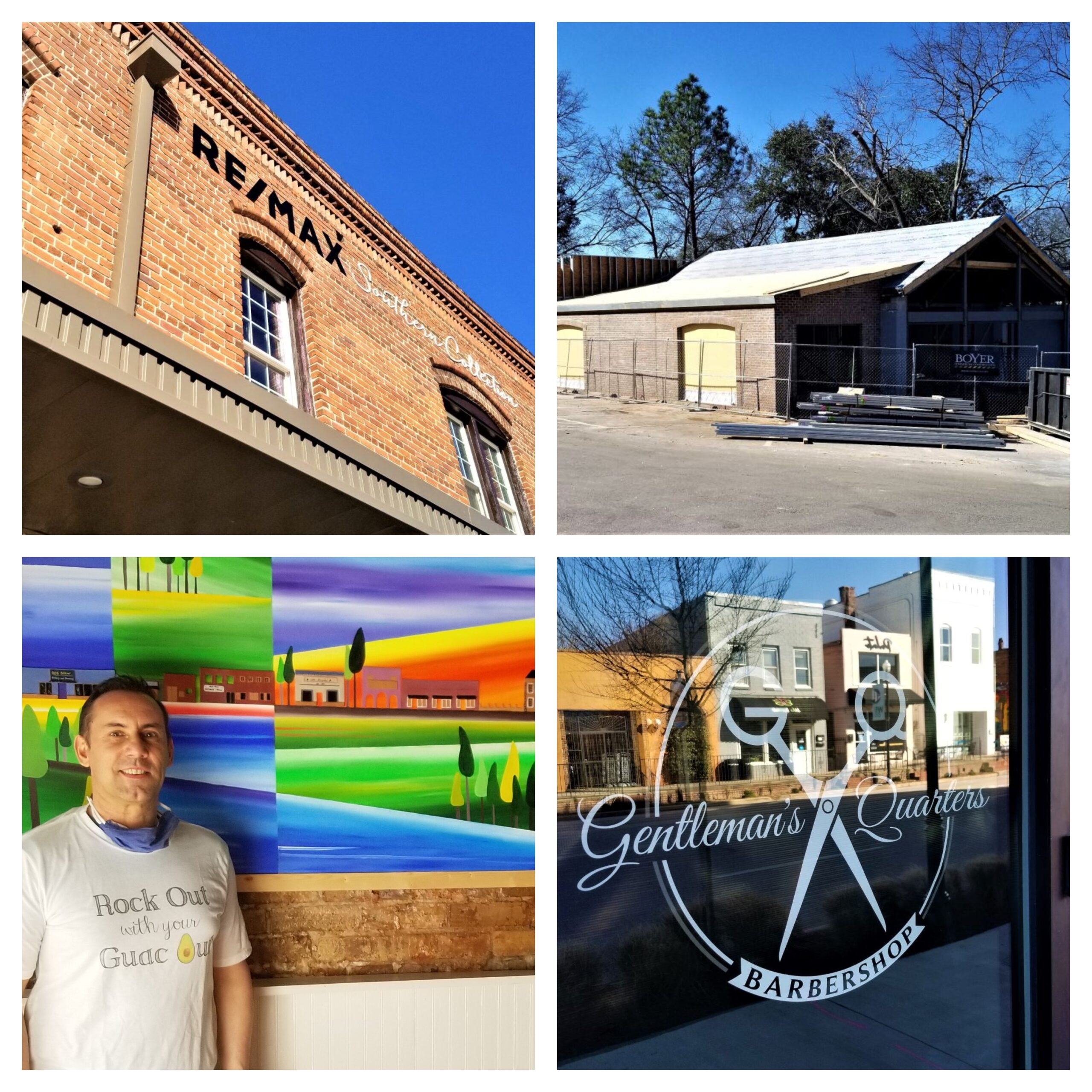 West Columbia experiencing a wave of new businesses
February 26, 2021
|
|
Comments Off

on West Columbia experiencing a wave of new businesses
|
NEWS
Lots of new businesses are coming to West Columbia, and those businesses are thriving.
Business owners say there is a welcoming spirit in West Columbia and the relationship between entrepreneurs and the City of West Columbia spurs growth.
RE/MAX Southern Collection opened at 130 State St in West Columbia in May.
Emily Smith and her husband Terrance own the real estate firm that is on the second floor of the renovated old Clark's Beauty Shop.
"The central location in West Columbia has been great for business," Emily said.
RE/MAX Southern Collection has added agents since moving to West Columbia. Emily said those agents have worked to make RE/MAX Southern Collection the top RE/MAX agency in the area.
The Hideout in Weco is beside RE/MAX Southern Collection. It opened at 118 State St. on Jan. 13.
Laurent Prescelti, owner of the Hideout. said a friend and previous State Street business owner told him he needed to be in West Columbia.
So when a building became available, he jumped at the chance.
The Hideout offers a cafe-style breakfast and lunch.
The Hideout offers croissant sandwiches, salads and espresso. It also has quiches and tartines with outdoor dining available on the patio behind the building. "The Hideout has the best croissants ever," said Lainie Lewis owner of State Street Trading Company.
Laurent's French influence is apparent in his accent. He also owns Crepes and Croissants on Sumter Street in Columbia. Laurent said he uses fresh and authentic ingredients in everything he prepares. The Hideout will begin serving smoothies next week.
The upstairs of the building on State Street will be open for private gatherings and should be complete by the spring.
The new D's Wings is being built adjacent to West Columbia's Interactive Art Park.
Billy Rentz and partner Scott Thurber own D's. He said the opportunity to move to West Columbia was offered and the owners made the decision to move from Parkland Plaza in Cayce.
"We're looking forward to the move," Billy said. He expects D's will be open in the new building in June.
Billy also said he expects to be in West Columbia for a long time. Billy's son, Graham, and Manager Stephanie Smith, are also part of the D's team.
Gentleman's Quarters barber shop is coming soon to State Street on the first floor of the Brookland development. The space is being prepared for its new occupant currently.
Plans are for Jake's on Meeting to open in March at 920 Meeting Street in West Columbia. It will be a private club. Jake's will feature daily specials, pool tables, a bowling Machine, and golf.It will sell alcoholic beverages and there will be food.
A new supermarket and restaurant are being planned for an available property between Jarvis Klapman Boulevard and US 1 in West Columbia.
The site is across from the BC Grammar No. 1 Elementary School. The supermarket and a restaurant will be called Supermarket Garibaldi and Garibaldi Mexican Restaurant. M.Dillon is the Construction company that will build the new project.
Based on the influx, West Columbia has become a hotspot for new business.
Other developments West Columbia include:
St Ann's Alley consists of 34 new single-family homes off of Center Street
D'Alberto, Graham & Grimsley Law Firm at 508 Meeting St.
Chayze Lounge at 607 Meeting St.
Select Physical Therapy in Brookland Development, State Street
Savage Craft Ale Works in the old Brookland City Hall on Center Street
Flow Townhomes on Sunset Blvd.
Primal Gourmet at 725 Meeting St.
Palate at 116 State St.
WECO Bottle and Biergarten at 626 Meeting St.
West Point Coins at 132 State St.
Rob Shaw Gallery and Framing 324 State St.
Franks Car Wash at 1707 Charleston Highway
Riveras Supermarket on Airport Boulevard
Sparkle Car Wash on Augusta Road