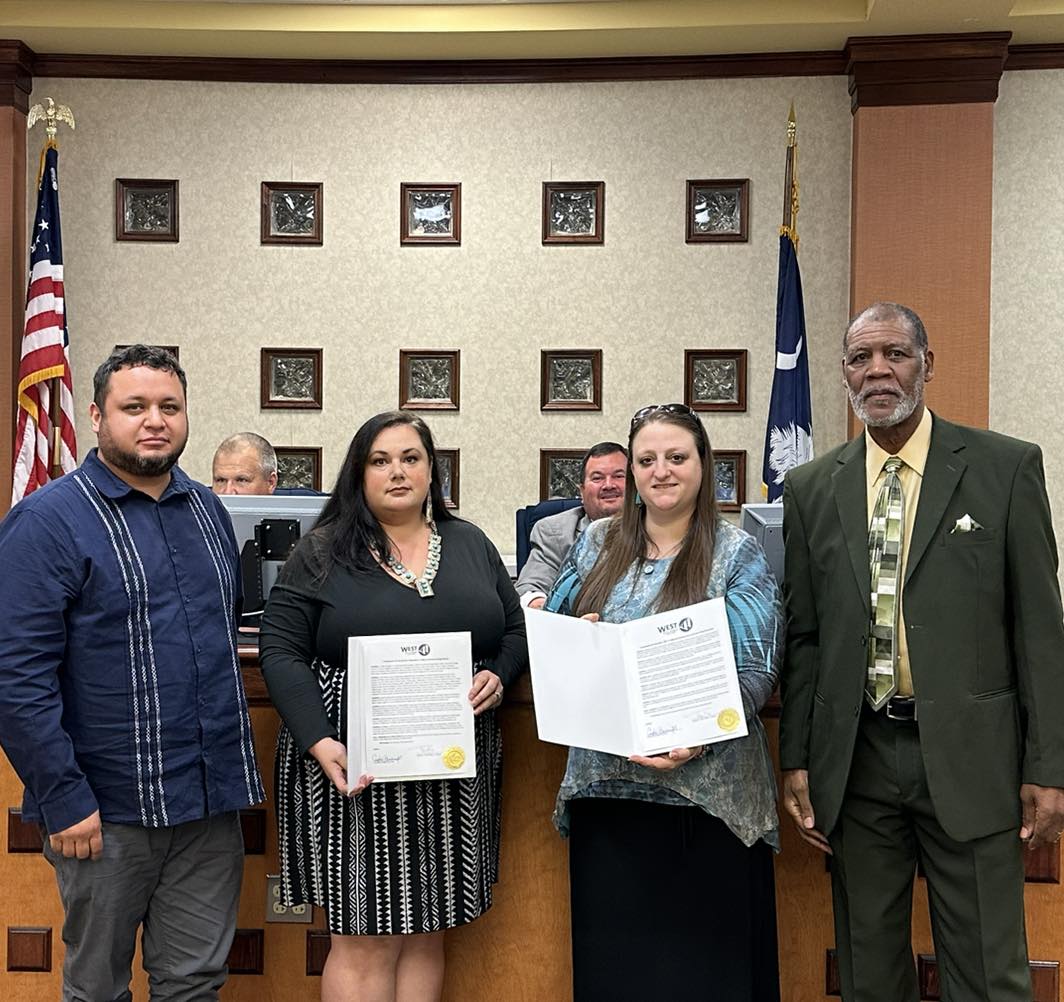 West Columbia City Councilman Mickey Pringle elected Mayor Pro-Tem, Council proclaims November as Native American Month
November 15, 2023
|
|
Comments Off

on West Columbia City Councilman Mickey Pringle elected Mayor Pro-Tem, Council proclaims November as Native American Month
|
NEWS, Social Media
West Columbia City Councilman Mickey Pringle was elected Mayor Pro-Tem at Tuesday's council meeting. Pringle represents Dist. 5 on city Council. the vote to elect him was unanimous. Pringle replaces Mayor Pro-Tem Trevor Bedell.
In this photo Pringle, far right, is pictured with Marcy Hayden (lower Eastern Cherokee Nation of South Carolina & Pee Dee Indian Tribe), Ulises Chavez of Mota Crosslinking Business Academy, and Amy Liberty.
Council unanimously passed resolutions at Tuesday's proclaiming November as Native American Month and November 18 as Indigenous Business Day.