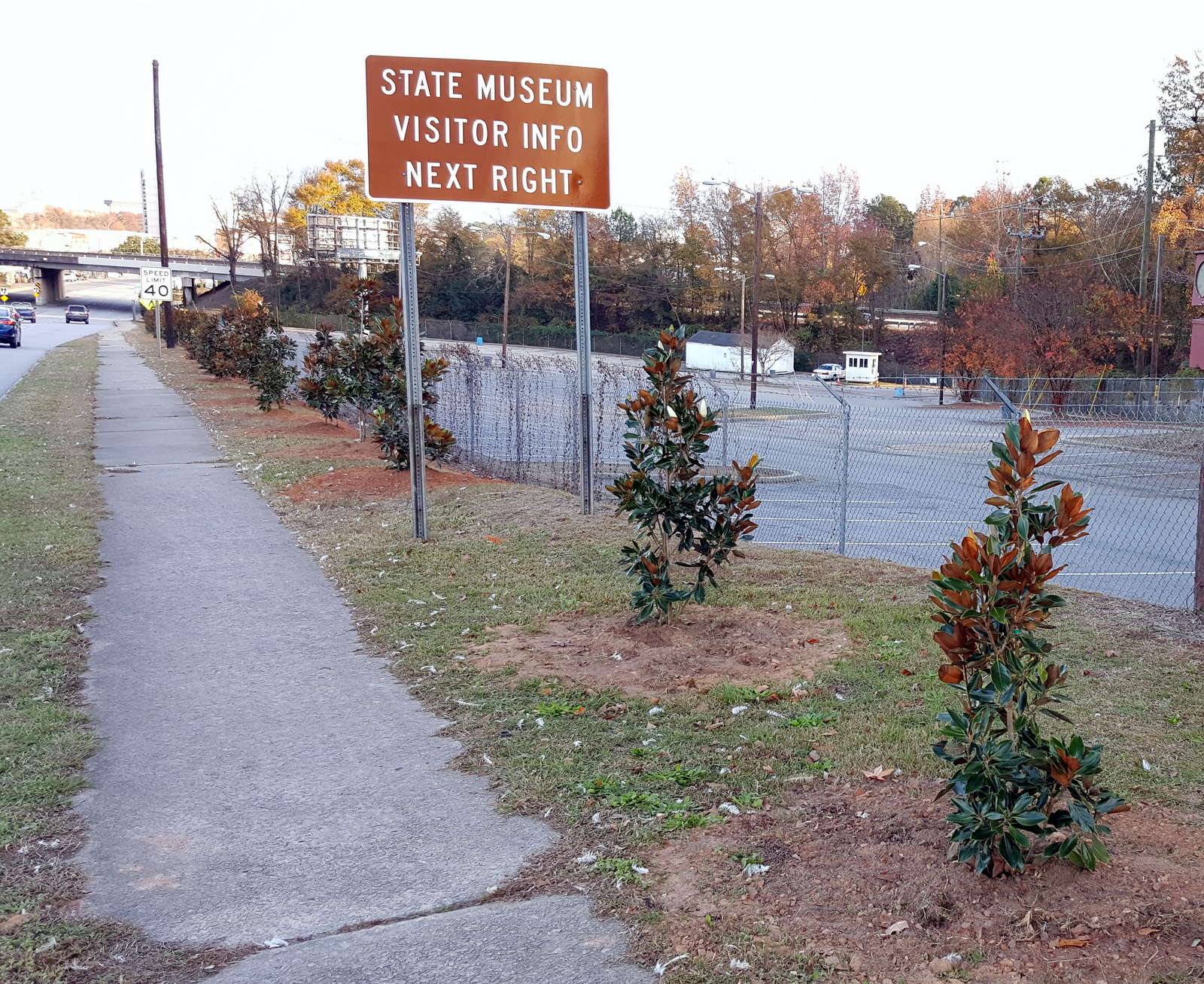 West Columbia Beautification Foundation plants Sunset with magnolias
December 10, 2015
|
|
Comments Off

on West Columbia Beautification Foundation plants Sunset with magnolias
|
NEWS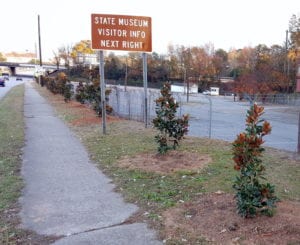 Slowly the landscape is changing.
The West Columbia Beautification Foundation (WCBF) is transforming areas of the city.
At its October meeting, members of the West Columbia Beautification Foundation voted to plant a row of trees along Sunset Boulevard, near the Jarvis Klapman overpass. The trees were planted in front of the House of Raeford parking lot.
"It's part of the plan to put trees from there, all the way down Sunset, to Interstate-26," said Melissa Sprouse-Browne, WCBF chairwoman.
The trees are little gem magnolias. They were were recommended by Andy Cabe, director of the Riverbanks Zoo Botanical Garden. He is a WCBF member.
The trees require simple irrigation at first, and are self-sustaining after a year, Cabe told members of the WCBF at the October meeting.
While the work to create beauty in West Columbia is always ongoing, so is the effort to fund those projects.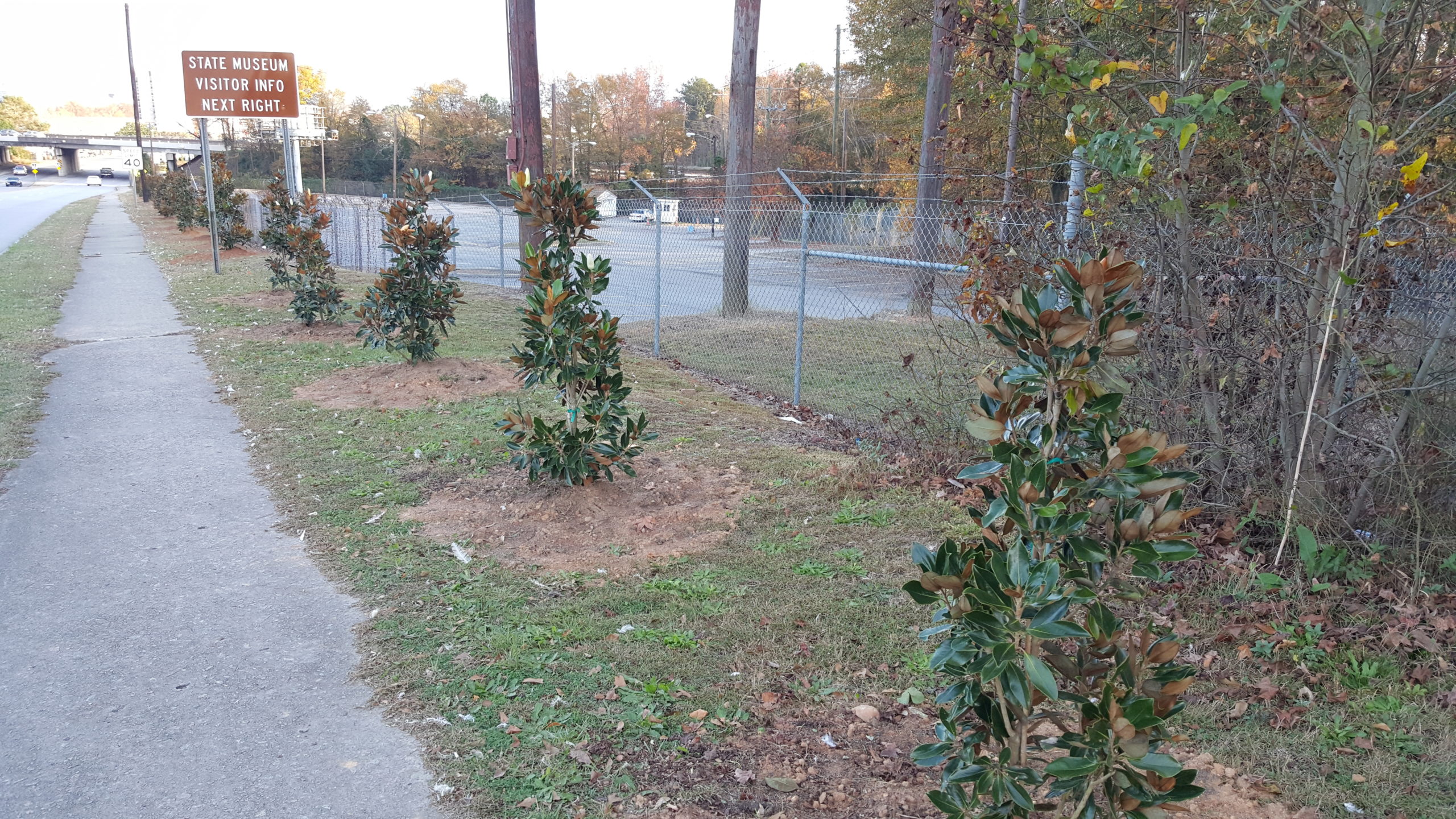 The Magnolia tree planting on Sunset was paid for with money from the WCBF Tribute to Trees, a successful fundraiser that was held in August.
"We plan to make the Tribute to Trees an annual event," said Sprouse-Browne. "We are also working on a springtime fundraising event," Sprouse-Browne said. She said more details about it would likely be released in January.
Besides the magnolias on Sunset, the WCBF oversaw a plan in which large sections of the cloverleafs at the Sunset exit onto Klapman Boulvard were cut out and planted. That project cost more than $170,000 and received state funding.
As the WCBF's effort moves forward, there is a plan to plant local species at intersections on Sunset. Cabe will also oversee that plan. The Art on State project is being overseen by the WCBF, too.