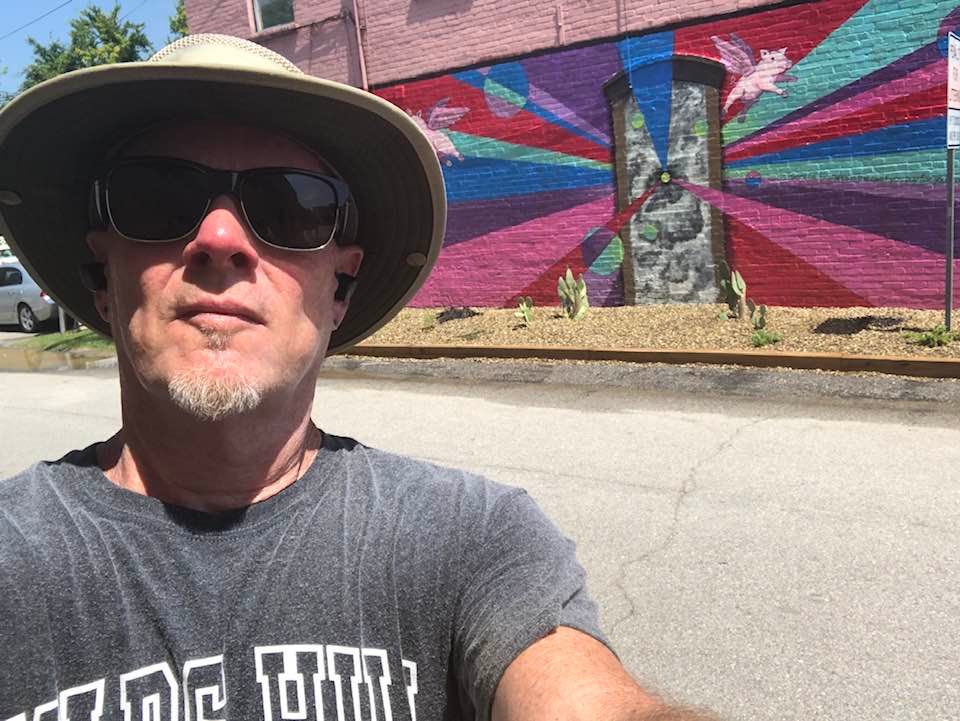 West Columbia Artist Kevin Pettit paints mural at State and Spring streets
September 5, 2022
|
|
Comments Off

on West Columbia Artist Kevin Pettit paints mural at State and Spring streets
|
NEWS
If you have been to dine at Café Strudel on State Street, you may have noticed something new this summer on the building next door.
West Columbia Artist Kevin Pettit adorned the south wall of the Desa Ballard Law Firm at 226 State St. He painted a mural on Spring Street with giant flowers and flying pigs. His daughters Lydia and Josie helped on the project.
Petit is an art teacher at Irmo High School. He started the project in April and spent many weekends in the direct sunlight painting. The mural was completed in June. He also planted an Arizona themed flower bed with cactus and salvias. His next project was a mural on Knox-Abbott Drive in Cayce.