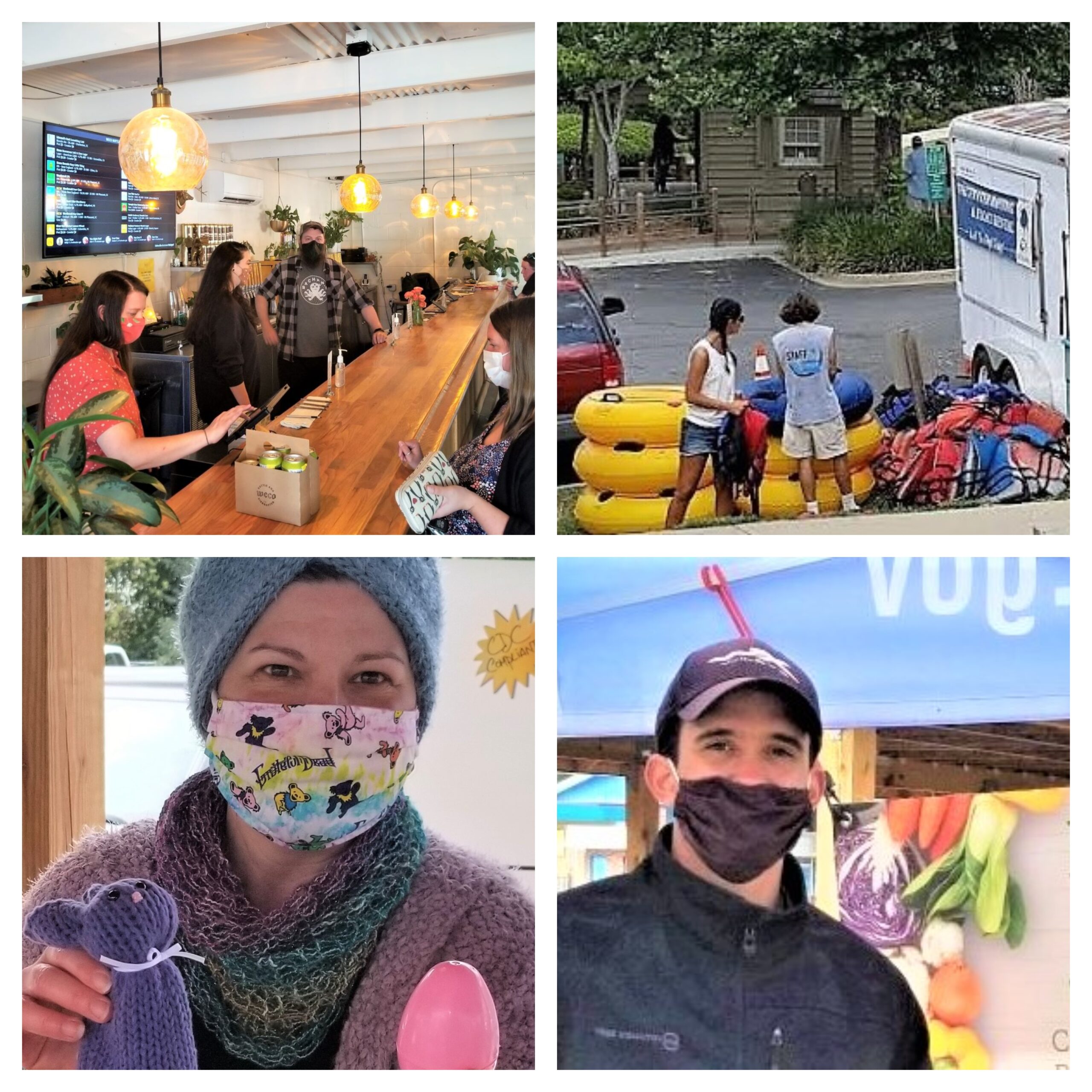 West Columbia Artisan Market vendors, businesses excited about spring
March 25, 2021
|
|
Comments Off

on West Columbia Artisan Market vendors, businesses excited about spring
|
NEWS
It's springtime in West Columbia and there are a lot of people looking forward to the warmer weather.
"We have lots of produce in the ground now, and soon it will be here at the artisan market for sale," said Rance Samuel.
He was at the Meeting Street Artisan Market at 425 Meeting St. in West Columbia, Saturday. Samuel's family owns Bushels and Bags Farm of Ridgeway. Bushels and Bags Farms was selling lettuce, cilantro and other greens.
"We're looking forward to spring and the warmer weather," Samuel said. "We'll have a lot more produce."
WECO Bottle and Biergarten at 626 Meeting St. is also ready for warmer weather.
"Business was a little bit slower in the cold," said Phillip Blair, WECO Bottle and Biergarten owner. But now he's getting ready for spring.
"We've added more tables outside," said Blair. WECO also has more lights and expects to hold more beer and wine tastings with live music as the weather warms. There is also a food truck at WECO every day.
A most-attractive part of West Columbia in the spring is the Riverwalk on the Congaree. "It's inundated with folks," said Mike Dawson CEO of the River Alliance. He said spring is the time for river tourism.
One of the highest-profile ecotourism operations in the state is Palmetto Outdoor. It offers tubing trips down the Lower Saluda and Congaree River, drawing thousands from several states.
"We expect to have a great tubing season," said Michael Mayo, Palmetto Outdoor owner. He said temperatures are warming already and he expects to resume the tubing trips on May 1.
In addition to drawing tubers on the river, Mayo said he wants the tubers to come off the river at West Columbia's Riverwalk Park and walk up to River District businesses and grab a bite to eat and a beverage.
"Savage Craft Ale Works is open" (at 430 Center St.) Mayo said. "And we'd love to see those enjoying the river stay over, get a drink and have something to eat while sitting outside."
Other options for dining outside include Cafe Strudel at 300 State St. and The Hideout in WECO at 118 State St.
Saturday river tubers can also step over to the artisan market, which is beside Savage Craft and pick up an item or two for Easter. Easter is April 4, and MoPickles is at the artisan market selling items for the occasion.
"We've been selling wooden bunny cutouts," said Holli McGee. She runs MoPickles. MoPickles has been selling COVID masks all winter at the market. Now McGee is selling cloth-covered Easter eggs that are ideal for hiding surprises.
There are also many places to shop on State Street, including: State Street Trading Co., Jak's, Old Mill Antique Mall, The Warehouse, and West Point Coins. All are open on Saturdays.
Warm weather is also attracting crowds to Carraway Park at the Riverwalk, at 212 Hudson Street and the Interactive Art Park beside the Artisan Market.
Spring is beautiful in West Columbia. And with the river, the Meeting Street Artisan Market and the River District, there is so much to offer.