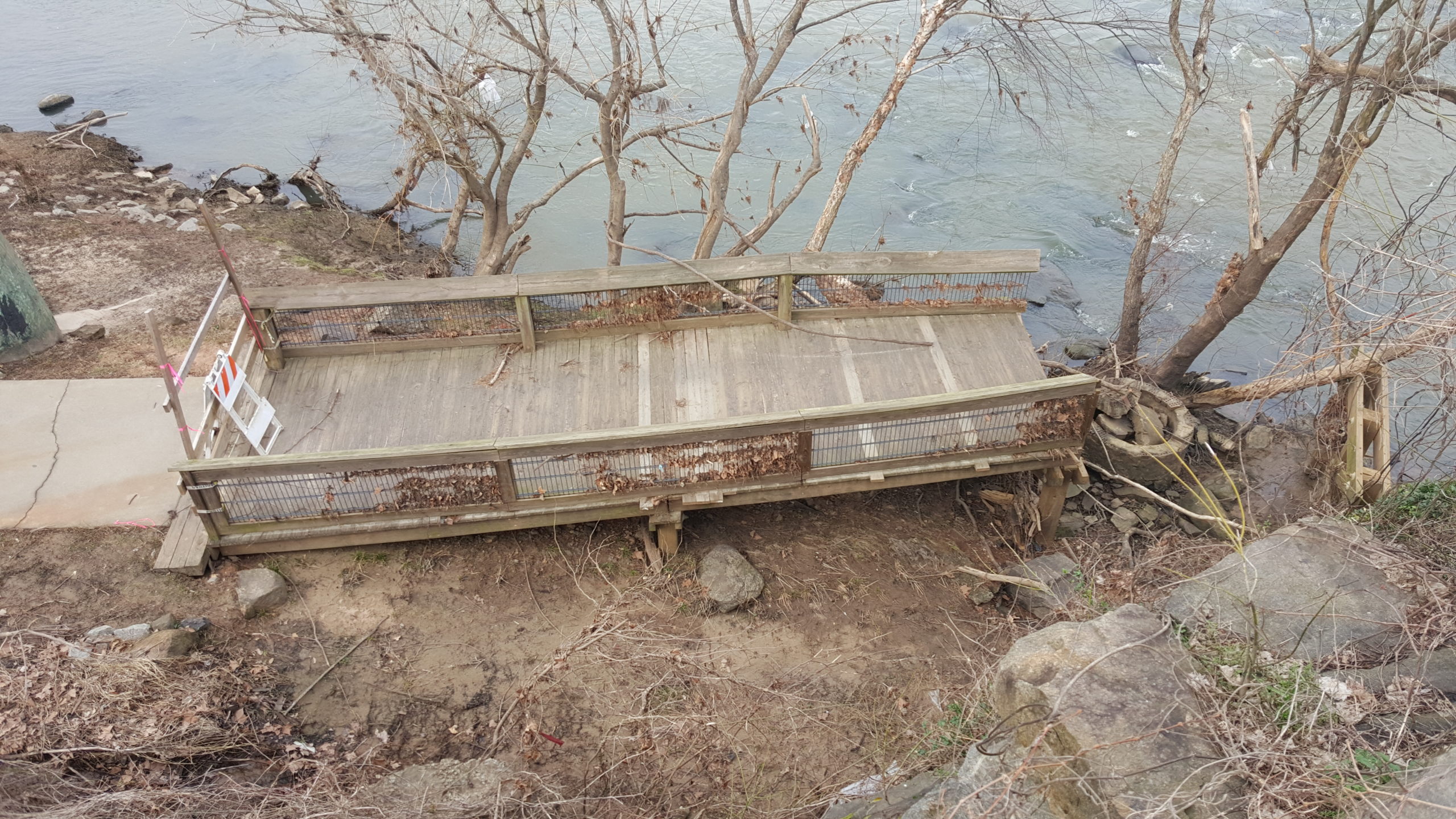 Weather takes toll on Riverwalk in West Columbia, Cayce
March 2, 2016
|
|
Comments Off

on Weather takes toll on Riverwalk in West Columbia, Cayce
|
NEWS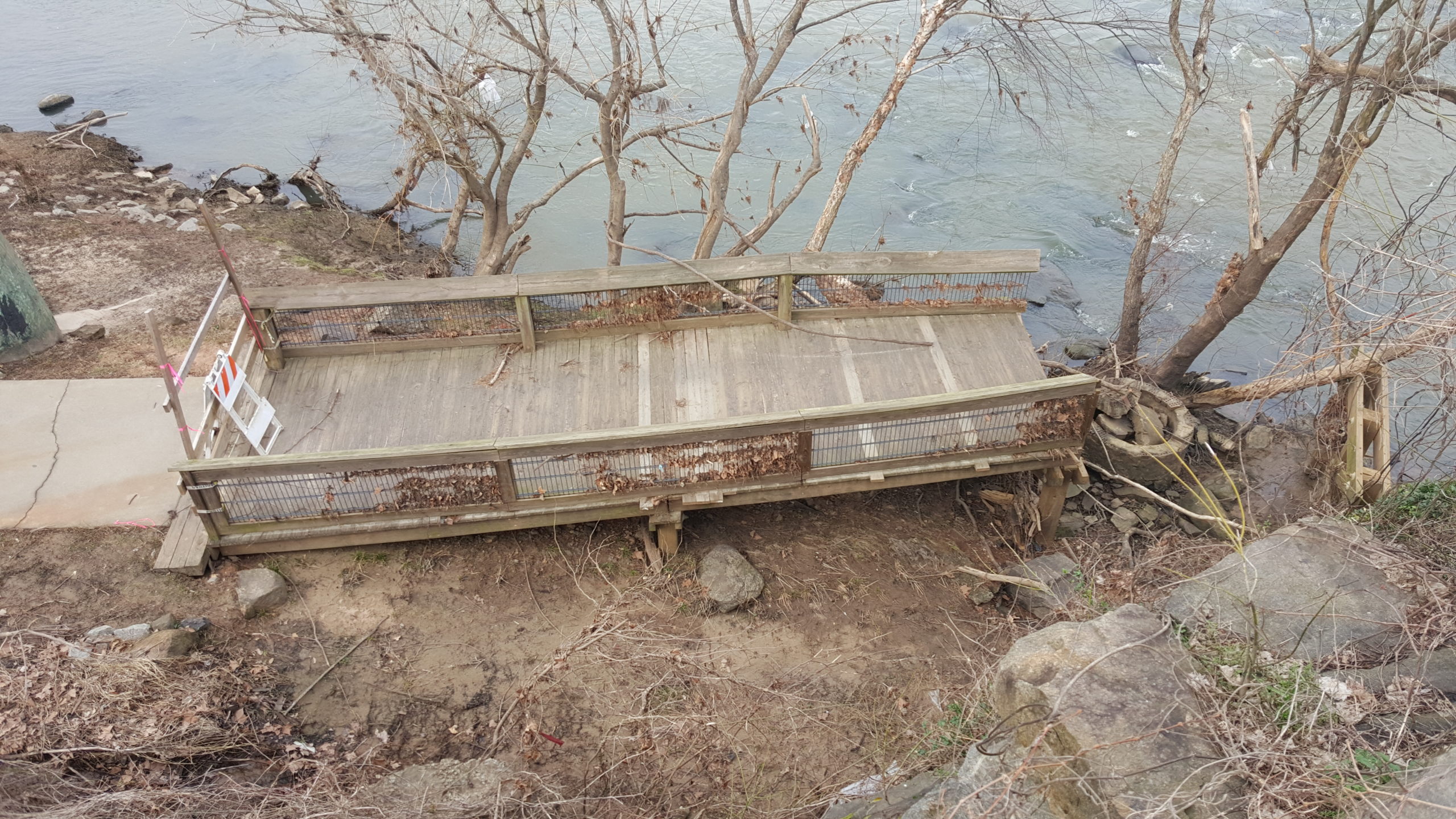 The weather should turn warmer soon, and that will draw Riverwalk traffic.
And much has changed in the last few months. Riverwalk in Cayce and West Columbia is accessible, but not all of it.
The first of the problems with damage to Riverwalk began nine months ago with the heavy rains of June 10. That is the date Phase II of Riverwalk in Cayce was damaged. It still has not re-opened. Erosion from Congargee River water has left the cement path that winds through the woods, compromised.
Cayce Mayor Elise Partin said every effort is being made to repair the damage, but the going is slow.
In West Columbia, Riverwalk is open from the Moffatt Street entrance, just north of the Columbia Farms plant, to the Bridgepointe Condominiums. And at the Gervais Street Bridge, the boardwalk has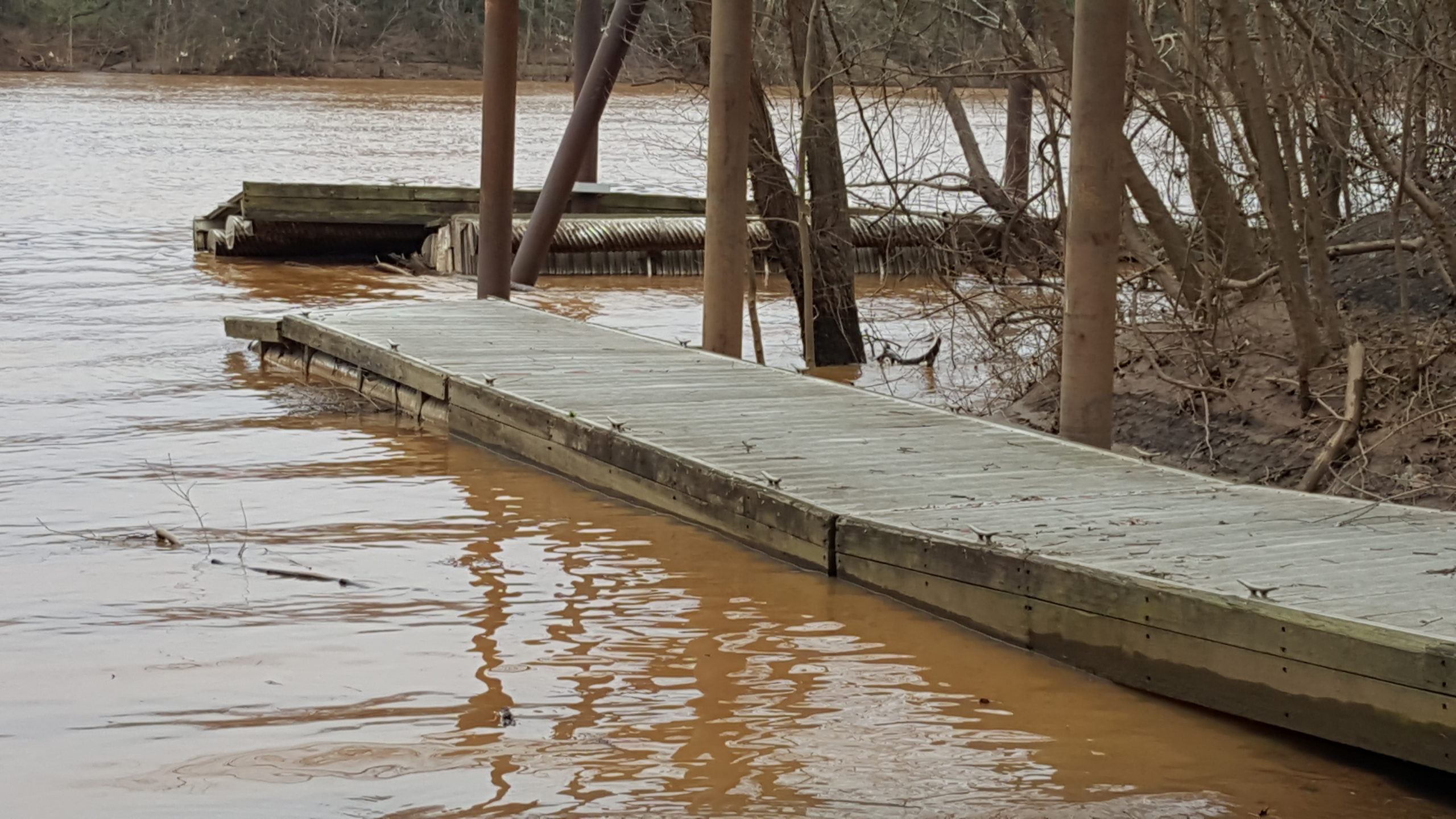 been broken. City of West Columbia Administrator Brian Carter said the boardwalk must be re-engineered before it can be built back. The plan to re-build it is underway, but there is no completion date set, yet.
Another potion of the West Columbia Riverwalk is closed, from a crossing bridge, blocking access to Cayce and the Blossom Street Bridge.
In Cayce Phases I, III and IV are open, but there are scattered logs and displaced underbrush to the side of the path. There are cakes of dirt that were washed up from the river, too.
The Newman Boat Landing in Cayce is also broken. It will be rebuilt after engineers put together a plan. No date has been set for completion of that project, either.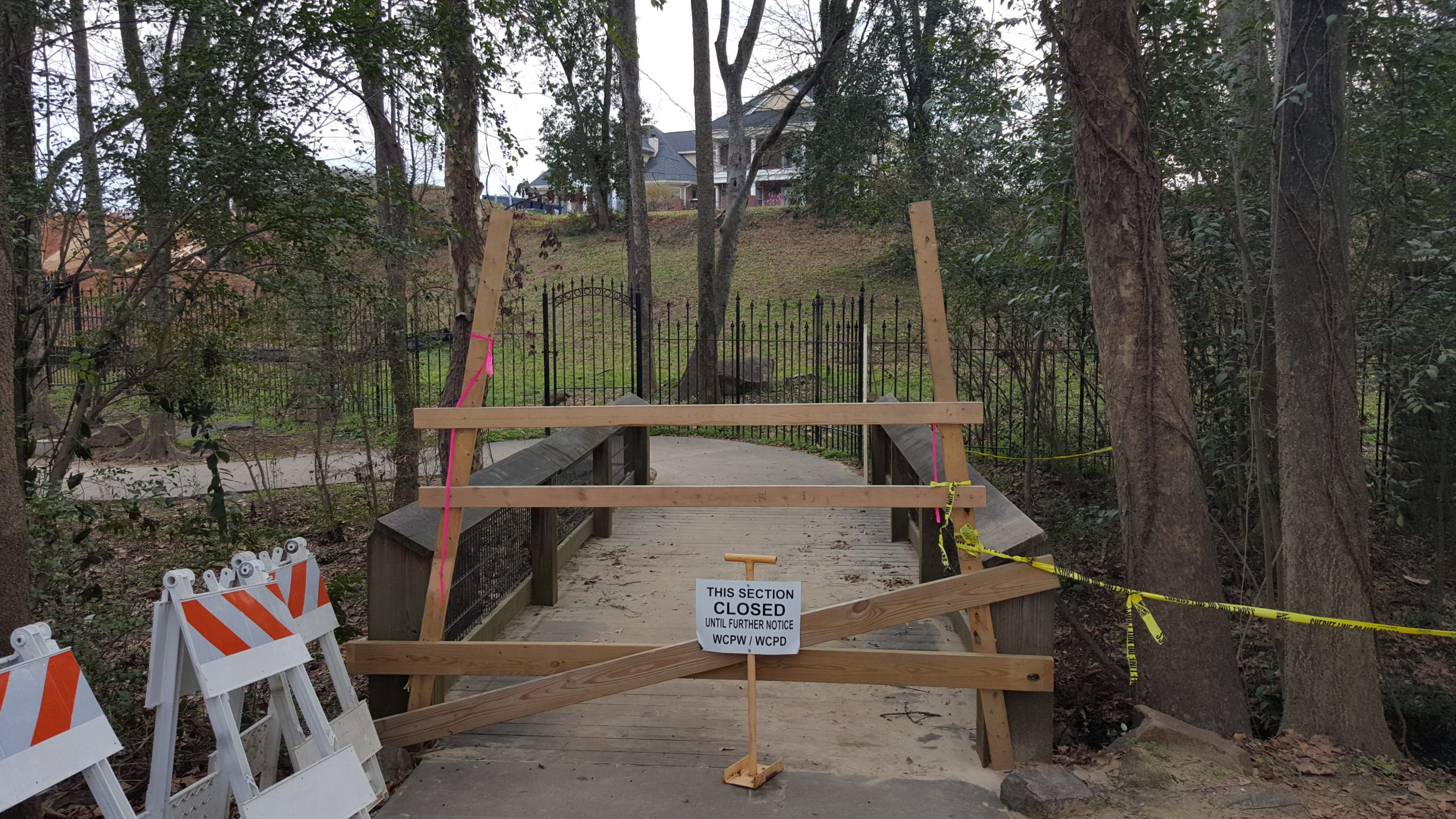 If you have not been to Riverwalk over the winter, expect a different look compared to last summer.