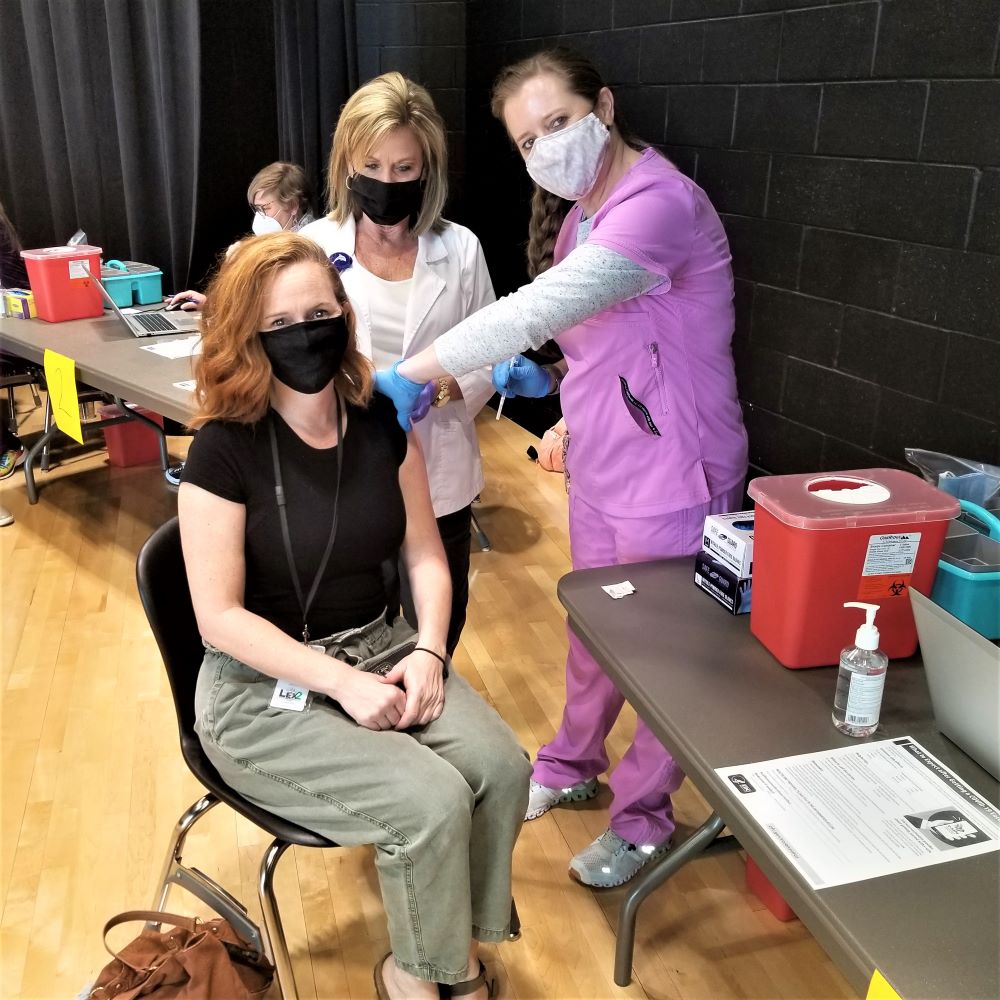 Wave of Lexington 2 school personnel get COVID vaccine
March 22, 2021
|
|
Comments Off

on Wave of Lexington 2 school personnel get COVID vaccine
|
NEWS
A couple hundred Lexington School District Two employees were scheduled to get their first COVID vaccine shots Monday.
About 230 Lexington Two employees signed up for the vaccination clinic at the Lexington Two Innovation Center in Cayce. By 11:30 a.m., 160 had been vaccinated. The vaccination session was scheduled to last until 5 p.m. Those vaccinated included a range of employees. They are: principals; teachers; counselors; bus drivers; maintenance staff; custodians; and cafeteria workers, said Dawn Kujawa, Lexington Two communications director.
"It makes me feel more secure," said Wendy Harbort, a special ed teacher. She said being vaccinated is good for when she is around more vulnerable segments of the population, who may have a high chance of being affected by COVID. Nurses Jennie Bingham of Springdale Elementary and Stephanie Sturkie of Saluda River Academy for the Arts vaccinated Harbort.
The second dose will be given on April 12. All employees who came Monday are already scheduled for the second shot. Students were on a remote learning schedule Monday and will be again on April 12. That allows employees the flexibility to come in for the shot.
With Monday's district vaccination session and other vaccination sources, Lexington Two Superintendent Dr. Nicolas Wade said about two-thirds of the district personnel has received a shot.
Lexington Two school nurses are administering the vaccines, in partnership with Lexington Medical Center.
Employees checked in and presented their IDs, then they got the vaccine. There were snacks available too. Those vaccinated waited about 15 minutes in socially distanced seating to make sure all was well before they headed out.