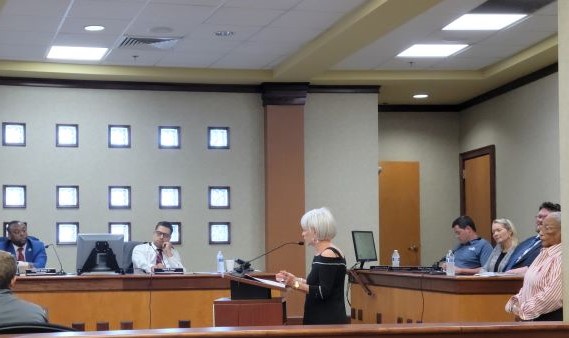 Vote on West Columbia redistricting map is Wednesday
August 16, 2022
|
|
Comments Off

on Vote on West Columbia redistricting map is Wednesday
|
NEWS
At Monday's Special West Columbia City Council meeting, approval on first reading of West Columbia redistricting map failed with a 4-4 vote. There is an even number of council members currently because of the resent resignation of Dist. 3 Councilwoman Casey Hallman.
Council will hold a special meeting at 2:30 p.m. Wednesday to vote again on first reading of the redistricting plan.
West Columbia is redrawing district lines based on the data from the 2020 census. The population of West Columbia is 17,416, according to City Administrator Brian Carter. That's a 25 percent increase in population since the 2010 Census. The new map has been approved by South Carolina Office of Revenue and Fiscal Affairs.
At Monday's meeting, Councilman David Moye voiced his opposition to the new alignment of districts.
"It has the appearance of bias," Moye said. One issue Moye had with the map is that it moves Bridgepointe Condominiums out of his district into Dist. 4.
Residents of Bridgepointe, at 100 Sunset Boulevard, spoke up for Moye. Becky Richardson, a former state House member who lives in the high-rise, presented a petition signed by Bridgepointe residents who want to stay in Moye's district. She said the new map "drastically disrupted" the district. Moye was also praised by Sue Taylor as a responsive representative and said the residents want to keep him in their district.
The new map evens the population of each district so that the number of residents is about the same. In the new map, each district will have around 2,200 people. Before the redrawing, there was as much as a 77 percent differential in district comparison. That was reduced to 7.4 percent with the new map. The boundries of all eight city council districts were changed.
No incumbents would be forced to face-off with the new district lines.