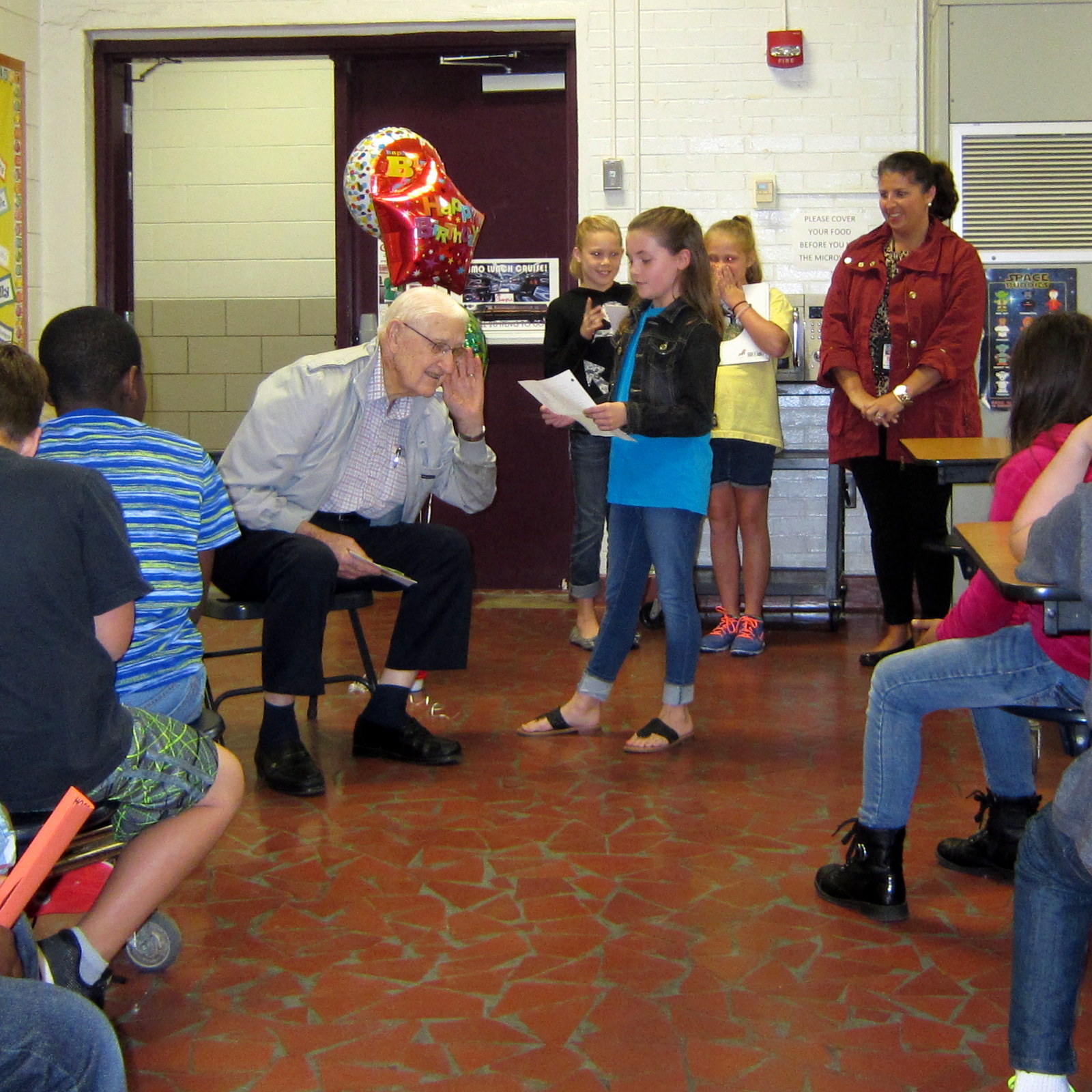 Volunteer Reader Harvey Johnson celebrated by Pineview Elementary
October 13, 2015
|
|
Comments Off

on Volunteer Reader Harvey Johnson celebrated by Pineview Elementary
|
NEWS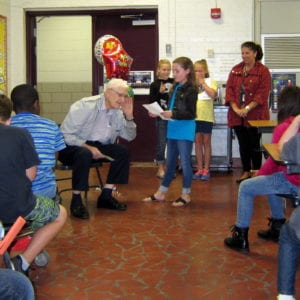 Harvey Johnson loves to encourage children.
He is a retired pastor and volunteer reader who goes to Pineview Elementary School to read to fourth-graders each Tuesday.
This Tuesday, the children surprised Mr. Johnson with a birthday celebration.
They helped Mr. Johnson mark his 90th year, the Pineview kids read for him and gave him cards they made themselves.
"You are special and important to us, and we love to hear you read to us," said Ella-Jennings Marcum.
Mr. Johnson had a response.
"I love you and I'm thankful for you," Mr Johnson told the students. He also told the kids their teachers love them, but it's up to them to work hard and study to become educated. He said the children encourage him, too.
"It thrills my heart when a student says: "Hey Mr. Johnson."
Student Gracie Walker read to Johnson from a book about Otis and the Scarecrow. The book highlights the value of an aging, but reliable, wise and generous tractor.
Fourth-grade teacher, and West Columbia City Councilwoman, Casey Hallman said the book was chosen because Mr. Johnson once shared his memoir with the class. It was about growing up on a farm.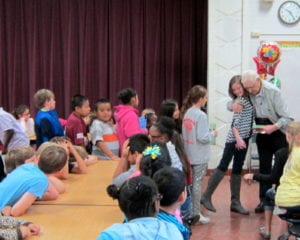 Hallman said "the kids were amazed at his stories and photos."
She also said Mr. Johnson and his wife used to read together at another Lexington Two school before she passed away. He reads now in memory of her.
"He is a joy and a love to have at school. The children adore him and look forward to seeing him each week," said Hallman. "I appreciate that he also always tells the kids to, "be good to their teachers."
Hallman said Pineview collected money several years ago and was able to send him on the Honor Flight for World War II veterans. He said that was a blessing for him.
Mr. Johnson also participates in special events here at school. He attends Saluda River Baptist Church and his pastor, Charles Westbrook, came to his day at the school.