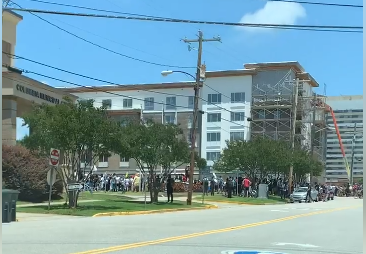 Violence at Columbia protest, curfew imposed
May 30, 2020
|
|
Comments Off

on Violence at Columbia protest, curfew imposed
|
NEWS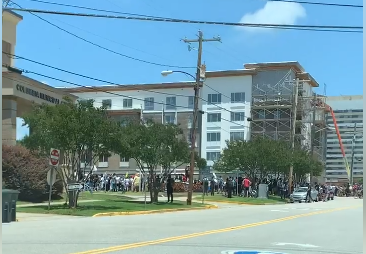 "I do ask that you pray for the City of Columbia," said West Columbia City Councilman Mike Green from Columbia. "Stay away from this area."
"Pray for the police too," he said, as a protest took place at the State House and other parts of Columbia, Saturday. Green said some of the protesters were peaceful, but four Columbia Police officers were injured.
Columbia Mayor Steve Benjamin announced a curfew. It was in effect for downtown Columbia and the Vista, starting Saturday at 6 p.m. until Monday. Benjamin also told outsiders to leave Columbia.
Green said it's possible professional protesters were at a protest that has been ignited by the death of an African-American man in Minnesota at the hands of a Minneapolis police officer. That officer has been charged with murder. Three others have been fired.
Green published his report on Facebook about 5:30 p.m. Saturday. He said there is a fear the matter will become more dangerous after nightfall. He said he suspects the protesters may be from out of state. He advised everyone to avoid the area.
He said a saw a woman with blood on her from another person. Green also said he said three Columbia Police were destroyed and one of the cars had smoke and flames rising from it. He said bricks were on the street and a car of a private citizen has been "beaten up."
Green said he saw shirts with a hammer and sickle on them and members from the Democratic Socialists of America were on site.
Green said a SWAT team was monitoring the situation and there was a helicopter over head.