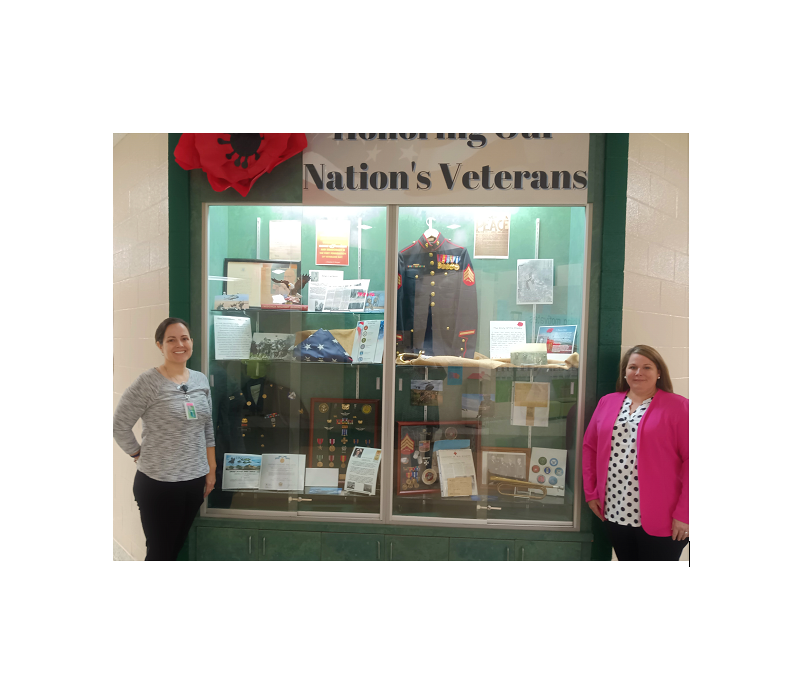 Veteran's Day is Friday, lots of events in West Columbia to honor our veterans, especially in our schools
November 9, 2022
|
|
Comments Off

on Veteran's Day is Friday, lots of events in West Columbia to honor our veterans, especially in our schools
|
NEWS, Social Media
Friday is Veteran's Day and there are lots of local activities scheduled to honor those who have served in our military.
In 1919, November 11 was proclaimed as the first commemoration to honor the soldiers who fought in World War I. The day was originally known as Armistice Day. Nov. 11 became a federal holiday in the United States in 1938. In the aftermath of World War II and the Korean War, the date became known as Veterans Day.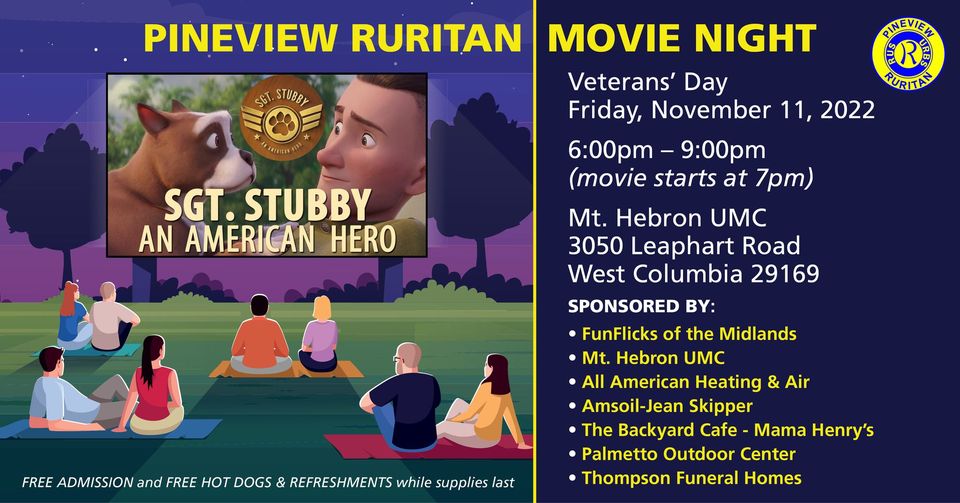 It is estimated that more than 1 million Americans have died in all U.S. wars.
Today, there is a projected total of 1.3 million active duty service men and women in the U.S. military, with an additional 800,000 serving in reserve components.
West Columbia Mayor Tem Miles said he has the utmost respect for our veterans.
"Without the service of our veterans, we would have no country," Miles said. "We certainly owe them a debt of gratitude for their service and the freedoms they have secured for us. I encourage everyone to show their appreciation for our veterans, especially on Friday, which is Veteran's Day."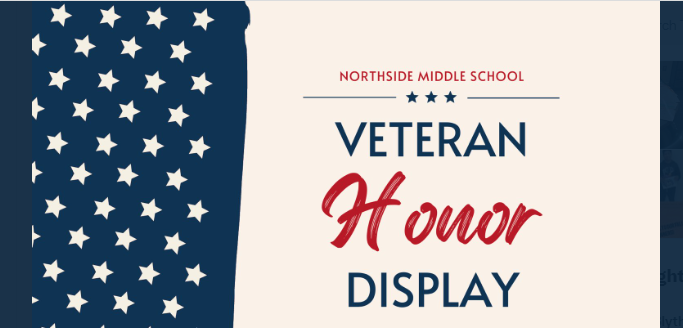 West Columbia's Northside Middle School has created an "Honor Hallway" display to recognize area veterans, with photos submitted by students and staff.
"We think it's important to teach our students the value of the men and women who have served this country in the military," said Anna Unversaw, Northside Middle School principal. "And we have so many local veterans among our families, it's right to honor them."
Included in the Northside display are WWII letters from Leon A. Withers. In 1944, he was a prisoner of war in Germany. The letters on display are letters he wrote to his parents. Withers is the great uncle of Hannah Ker, a sixth-grade social studies teacher at Northside. Media Specialist Shelley Breedlove organized the military display.
On Saturday (Nov. 12) Bill's Pickin' Parlor at 710 Meeting St. in West Columbia will celebrate and thank veterans. The event will include grilled chicken and fixin's starting at 6 p.m. Bring a side dish or dessert to share. A DJ will start playing music (requests accepted) from 6 pm. The McKoys take the stage from 7-10 playing great dancing music. There will be a flag ceremony at 8 p.m. Admission is a $10 donation. Click for link
The Pineview Ruritans at Mt. Hebron United Methodist Church, on Leaphart Road in West Columbia, will recognize veterans by presenting Stubby: An American Hero. An animated movie about a real life WWI War Dog named "Stubby." It's a free event with hot dogs and popcorn.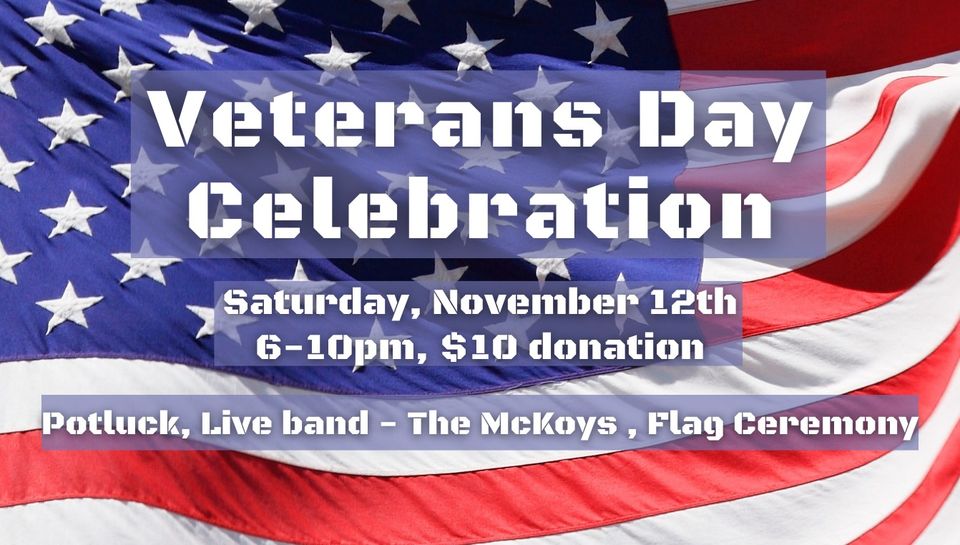 Lexington Two Schools are also presenting many events to honor veterans. Lexington County's veterans are invited to a series of tributes planned by Lexington Two schools in recognition of Veterans Day. All veterans, active and retired military personnel are invited to come and enjoy these activities.
THURSDAY, NOVEMBER 10
Brookland-Cayce High School: 10 a.m. program at State Street Baptist Church. Performance by chorus and recognition ceremony. 1420 State St., Cayce
Saluda River Academy for the Arts: 7:45 a.m. Flag raising ceremony honoring veterans. Wear red, white, and blue, and meet at the pole in the front courtyard. 1520 Duke St., West Columbia
FRIDAY, NOVEMBER 11
Airport High School: Airport is partnering with Springdale Elementary, Congaree Elementary, and Fulmer Middle Schools to salute veterans, and invites its military families to enjoy the school's choral members, musicians, and award-winning JROTC team members at these neighboring schools.
Busbee Creative Arts Academy: 9 a.m. performance featuring music, band, dance, and theater students. 501 Bulldog Blvd., Cayce
Cayce Elementary School: 9 a.m. parade and salute to veterans. 515 Bulldog Blvd., Cayce
Congaree Elementary School: 8:30 a.m. Veterans Day Assembly will feature performances from the Airport High School chorus and band. 1221 Ramblin Road, West Columbia
Fulmer Middle School: 10 a.m. recognition ceremony, featuring presentations by the chorus, band, strings, and fine arts students. 1614 Walterboro St., West Columbia
Northside Middle: The school has created an Honor Hallway display to recognize area veterans, with photos submitted by students and staff. 157 Cougar Drive, West Columbia
Springdale Elementary: 1 p.m., Veterans Day Parade. Veterans are invited to gather in the cafeteria at 12:45 p.m. dressed in military uniform or other clothing showing their military affiliation. Veterans and students will participate in the parade. 361 Wattling Road, West Columbia
Wood Elementary: 12:45 p.m. Patriots on Parade. Those who served or are currently serving in the military are invited to march in the parade with students. Parents are invited to come, watch and cheer on the parade. 737 Pine Ridge Drive, West Columbia