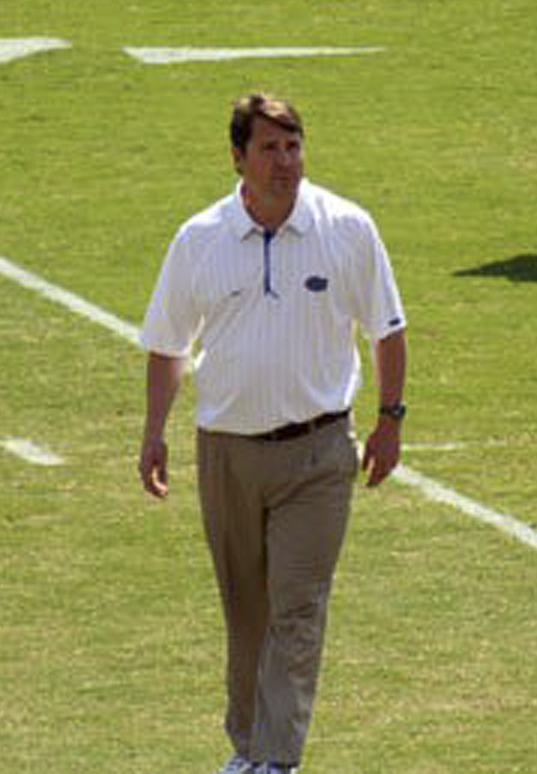 USC's coaching hire provokes backlash from fans
December 6, 2015
|
|
Comments Off

on USC's coaching hire provokes backlash from fans
|
NEWS
Will Muschamp will be hired as USC's next football coach and Gamecock fans on social media are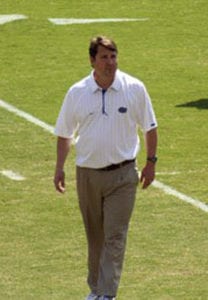 immediately raging against the hire. Not only that, the opposition beforehand among the fan-base was obvious as Muschamp was mentioned as a possibility for the job.
His hiring raises many questions about the legitimacy of the school's football program.
Why did it take close to two months to land a coach who was fired from his last job at Florida? And was Muschamp facing termination from his defensive coordinator's job at Auburn?
The Gamecocks just finished a stint with one of the most-respected and winningest coaches in college football history. Steve Spurrier proved it can be done at Carolina. And USC AD Ray Tanner is incapable of going out and luring a credible prospect to try?
With the length of time it took, and the names rumored to be candidates for the USC job, to end up with the much-maligned Muschamp looks like the Gamecocks are scraping the bottom of the barrel.
Does Muschamp deserve a chance to coach a team that finished No. 4 in the country just two years ago? What evidence is there that Muschamp has earned a job at Carolina?

South Carolina is in the top conference in America. There are 80,000 exuberant fans ready to come to the beautiful Williams-Brice stadium every glorious football Saturday. With wins the Gamecocks are frequent candidates for prime-time games on ESPN or CBS. USC rakes in millions from its SEC, TV contract. It's a program that can invest millions in a coach, and get a return.
Does Muschamp deserve what USC has to offer?
There is just something that seeks justice and fairness that thrives in all of us. The hiring of Muschamp just does not seem fair and just. And the only way this injustice was able to materialize is because of the manner in which Tanner handled the recruitment of a coach.
But it is done now. All USC fans can do is get behind the team or sit it out. Does that mean a large drop-off in season ticket sales? Will empty seats be the first consequence of the bumbling of the search?
Hopefully the strong opposition to Muschamp is misplaced. Maybe he learned something from his failure at Florida. But it just seems that Tanner gambled a lot of trust and good will from the people who have been so generous to him.
If Muschamp is the best he can do, he better hope most everybody else is wrong. And for such a high-profile hire, is that a good way to do business?