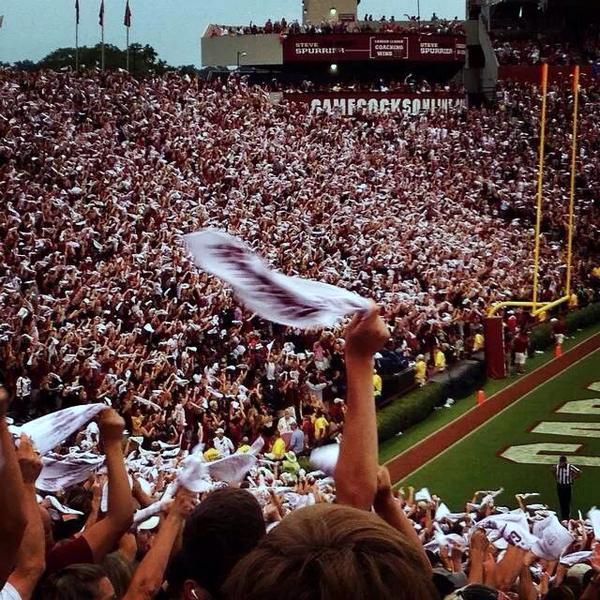 USC picked 4th; will lack of respect, motivate Gamecocks?
July 17, 2015
|
|
Comments Off

on USC picked 4th; will lack of respect, motivate Gamecocks?
|
NEWS
Gamecocks picked to finish fourth in SEC-East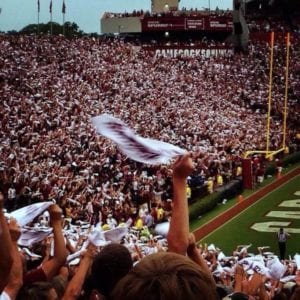 Last year, South Carolina was picked to win it all in the East. In 2015, not so much.
At the conclusion of SEC Media Days in Hoover, Ala. The Gamecocks, after a 7-6 season and 3-5 in the SEC in 2014, were voted behind Georgia, Tennessee and Missouri, in that order. Florida, Kentucky and Vanderbilt were picked below S.C.
Of note is the fact that the media's pick to win the conference has been wrong more than 75 percent of the time. The media has correctly picked the SEC-East winner on four times in 20 years.
And despite the lack of confidence for the Gamecocks this year, Head Coach Steve Spurrier is optimistic. He has also, at times, relished the role of also-ran that is directed toward his teams at South Carolina.
Spurrier said the Gamecock defense will be "vastly improved" with the addition of some new personnel on defense. The defense blew late leads three times in 2014, and crashed USC's season.
And Spurrier seems to believe new defensive coach Jon Hoke will make a lot of difference.
Hoke worked for Spurrier at Florida from 1999 until 2001. Spurrier said Hoke coached some of the best defensive teams he had at Florida.
The biggest question is at QB. The Gamecocks have not picked a starter with less than 50 days left before it takes on UNC in the opener.
But Spurrier can be very erratic with his quarterbacks, not showing his hand. That could be good, or it may mean he really does not have much of an option.
Just like the final place USC will finish in the conference, time, not the predictions of the media, will tell.