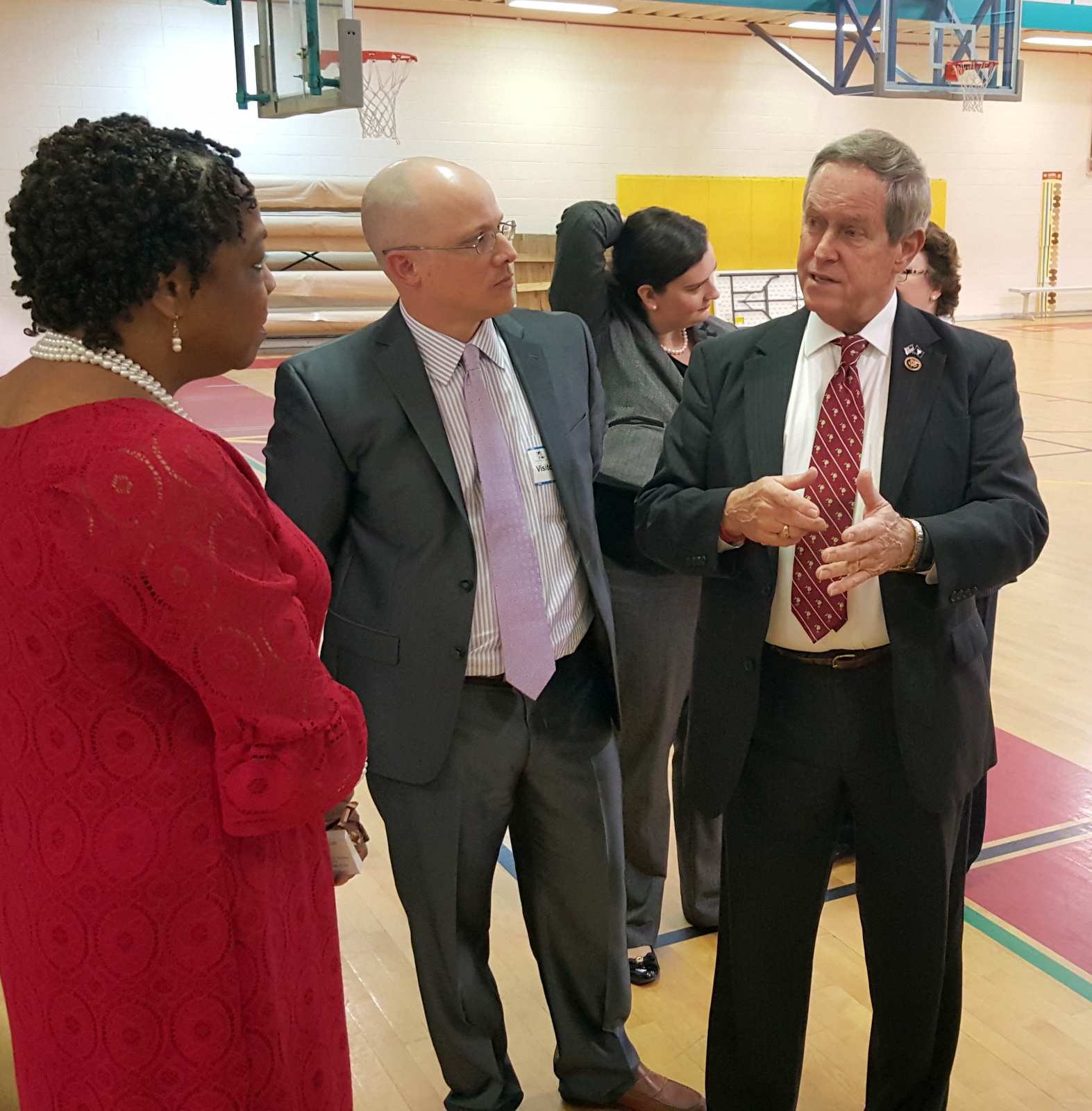 U.S. Rep. Joe Wilson visits East Point Academy
January 25, 2016
|
|
Comments Off

on U.S. Rep. Joe Wilson visits East Point Academy
|
NEWS
National School Choice Week is this week. To commemorate the occasion, U.S. Rep. Joe Wilson was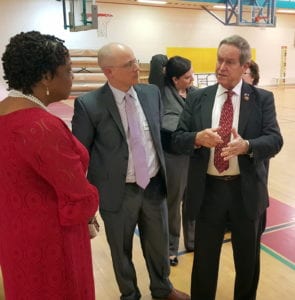 in West Columbia to tour East Point Academy (EPA.)
"Speaking Chinese will open so many doors for you," Wilson told students at the school that focuses on the teaching of the Chinese language Thursday.
There is an EPA campus in Cayce, too. East Point, with grades K-through-6 Chinese, is the only Chinese immersion school in South Carolina, said Dr. Winnie Johnson, EPA principal.
"We preparing them to market themselves for life after graduation," Johnson said. She said China is the United States' largest global competitor. And speaking their language is a major advantage.
Wilson heard students sing the National Anthem and then they sang a song in Chinese. He then toured classrooms where only Chinese is spoken.
In one class, Sienna Buck spoke to Wilson is totally Chinese monologue. In another class, students listened to Chinese childrens' songs, and learned the lyrics.
Wilson also spoke of the Chinese corporations in South Carolina, including Haier America in Camden and Nan Ya Plastics in Lake City.
Also on the tour was Elliot Smalley S.C. Public Charter School District superintendent.
Wilson voiced support for more local control of schools, and he said schools should be run by local school boards.
Congressman Wilson serves on the House Committee on Education and the Workforce, where he is one of the most senior members.