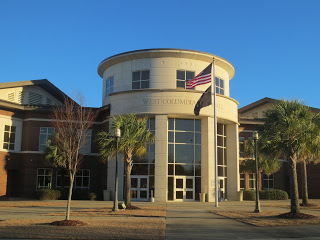 Two new faces on West Columbia City Council
November 4, 2015
|
|
Comments Off

on Two new faces on West Columbia City Council
|
NEWS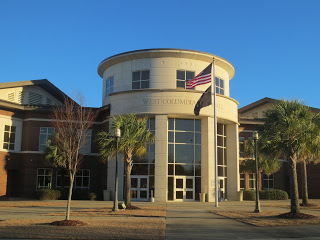 Incumbent West Columbia City Council member B.J. Unthank lost his seat in Tueday's election. He was defeated by Jimmy Brooks. Sonny Narang received five votes.
The District 6 race generated close to 750 voters. Brooks won with 422 votes to 315 for Unthnak.
It is by far the largest district in the City of West Columbia; twice as big as any of the other seven districts.
Trevor Bedell won in District 2, with 113 votes to 69 for Robin Lambert Johnson. Jay Fain received 21 votes.
Tem Miles, who was a target of defeated West Columbia Mayor Joe Owens retained his seat on council. He defeated challenger Chuck Underhill with 148 votes to 77 votes.
Incumbent Teddy Wingard won his District 8 seat, defeating Claude Martin with 84 votes to Martin's 12.
Voting Totals From a City of West Columbia News Release
General Election Results (Uncertified)
November 3, 2015
Candidates Total Votes
Mayor
W Archie Ard 70
Madison D Duncan 255
Bobby E Horton 1097
Joe Owens (incumbent) 555
Write-in 5
City Council District 2
Trevor Bedell 113
Jay Fain 21
Robin Lambert Johnson 69
City Council District 4
Bobby George 10
Tem Miles (incumbent) 148
Charles Chuck Underhill 77
City Council District 6
Jimmy Brooks 422
Sonny Narang 5
BJ Unthank (incumbent) 315
Write-in. 3
City Council District 8
Claude Martin 12
Teddy Wingard (incumbent) 94
Write-in. 2