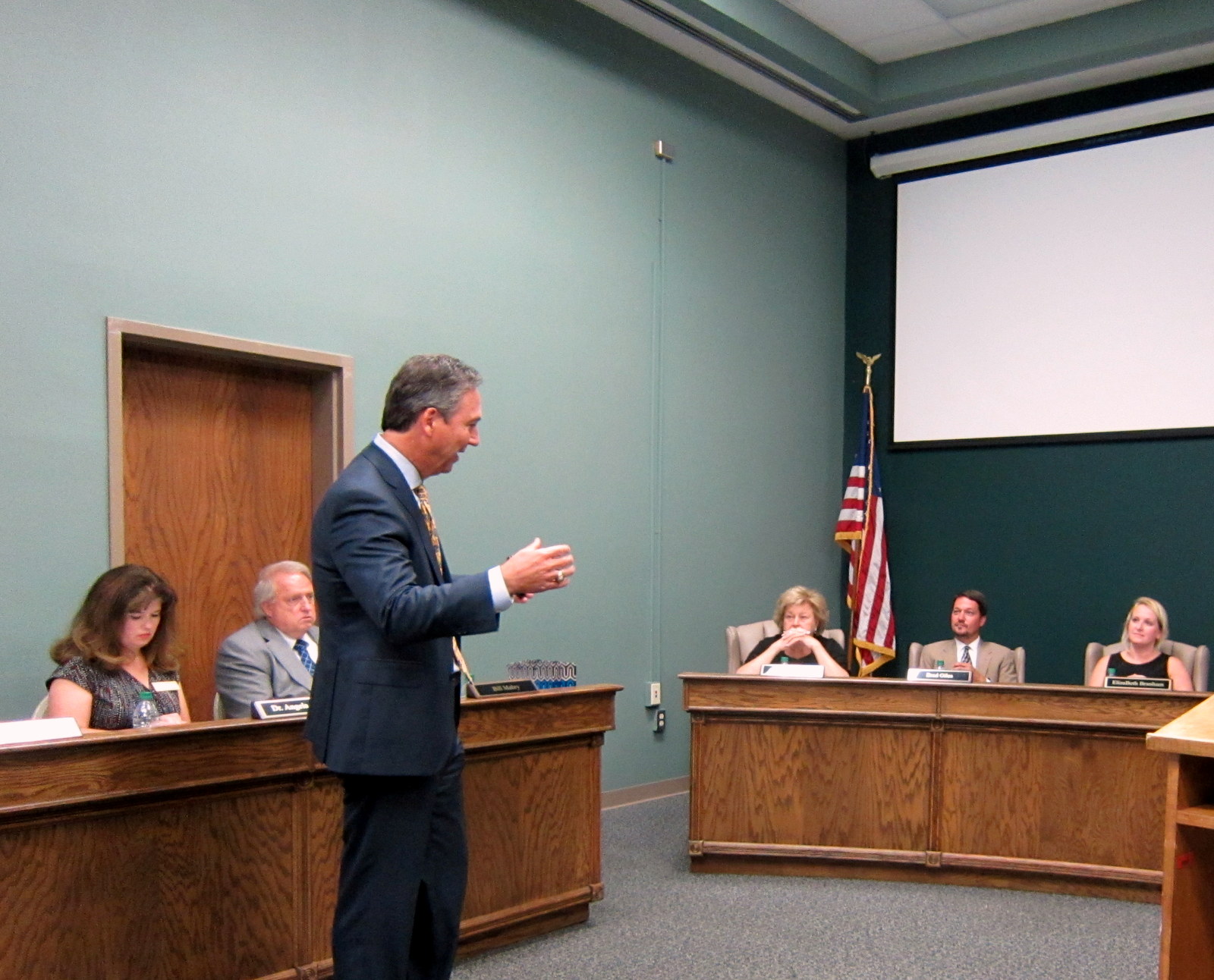 Traffic lane additions proposed, new school details presented to Dist. 2
August 7, 2015
|
|
Comments Off

on Traffic lane additions proposed, new school details presented to Dist. 2
|
NEWS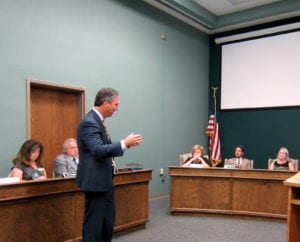 Todd Sease of Jumper, Carter, Sease Architects delivered an update on school building plans.
He spoke to the Lexington School District Two Board, Thursday, about the new elementary school proposed for Henbet Drive.
Sease said traffic engineers are reviewing the site proposed for the school, off of Sunset Boulevard. A plan that will add two turn lanes in the vicinity of the school is being examined.
"A right turn lane would be added on Sunset," Sease said Friday. "And a left-turn lane would be added on Henbet" for cars turning onto Sunset.
There would also be space provided around the school for parents waiting in vehicles to pick up their children. Adding lane space on Henbet to the Ephrata Drive intersection is also part of the traffic plan.
The proposed school will replace B-C Grammar No. 1, Saluda River Academy for the Arts and Pineview Elementary School.
The school could serve as many as 1,700 students when opened. Construction is expected to be completed in the fall of 2018.
Sease also talked about the other building projects the district is planning as a result of the $225 million bond referendum that passed in November.
He suggested that a two-story design would work better for the district's second new elementary school planned to replace Davis Early Childhood Center and Taylor Elementary School.
That school, off 12th Street Extension, is planned for property beside Busbee Creative Arts Academy. It would accommodate 1,500 students. Since the site will need less preparation, the new school could be ready by the fall of 2017.
The two new elementary schools were referred to as Super Schools by Sease.
According to the plan Sease presented, for the Henbet school, students would be placed in designated portions of the school, based on grade-level.
Third, fourth, and fifth-graders would be assigned to the second floor and first and second-graders would be on the bottom floor. Pre-K and kindergartners would be in a separate wing of the school.
Also announced at the meeting was a plan for the Career and Technical Education (CATE) center on the Busbee property.
Sease recommended the skills training facility be constructed on the Busbee site, instead of other possible locations, because it would be closer to industrial facilities on 12th Street Extension.
The CATE center will feature vocational areas for carpentry and other traditional classes in addition to room for training in fields like health sciences and robotics.