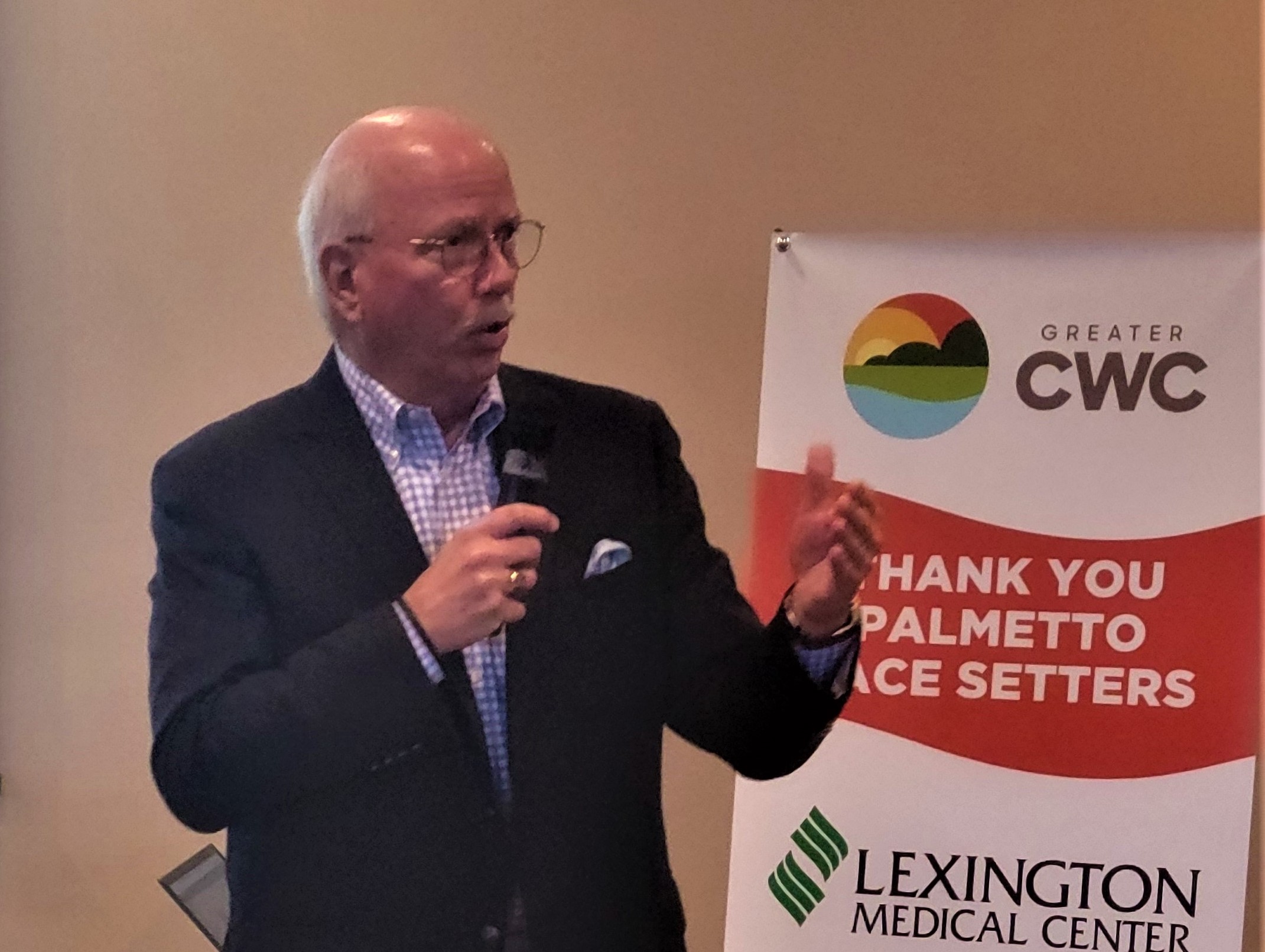 Tom Ledbetter of Midlands Technical College addresses C-WC Chamber Breakfast
January 25, 2022
|
|
Comments Off

on Tom Ledbetter of Midlands Technical College addresses C-WC Chamber Breakfast
|
NEWS
Tom Ledbetter, Entrepreneurship and Educational Support at Midlands Technical College, spoke at the Greater Cayce-West Columbia Chamber Breakfast, Tuesday at Stone River in West Columbia.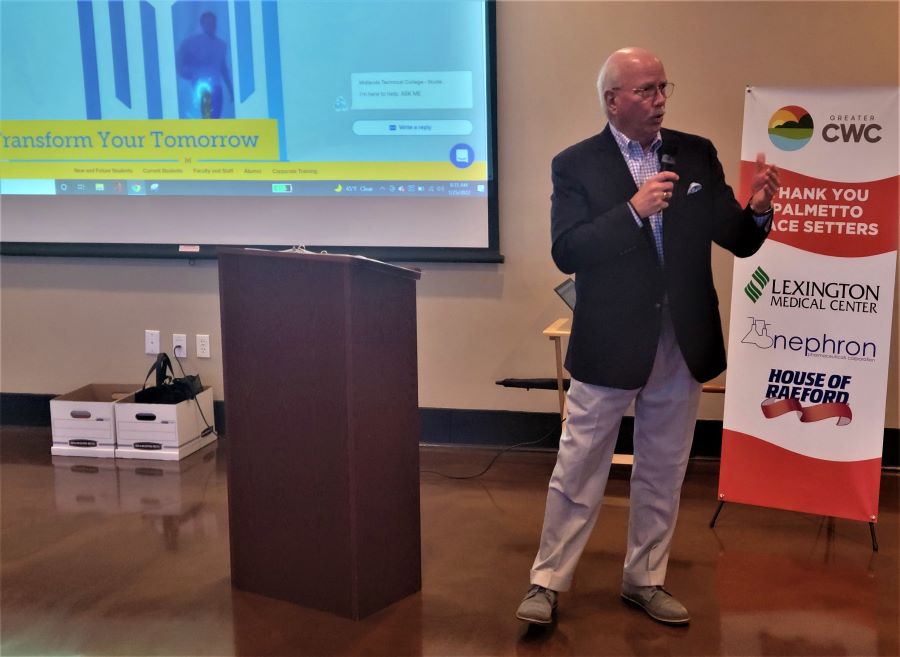 He said Midlands Technical College experienced a six-percent increase in enrollment in the Spring of 2022, after a $17 million increase in funding to the state's technical education system from the administration of Gov. henry McMaster. The money is to eliminate tuition costs.
"There are zero fees to got the Midlands Tech in the spring of 2022," Ledbetter said.
Applications to MTC have increased by 30 percent and this year's increase in enrollment is the first increase in eight years.
Ledbetter, who is at MTC's Airport Campus is on the Chamber's Small Business Committee. He also said he works with small businesses for the creation of small business and to aid in the sustainability of small businesses.
Ledbetter also said the state's technical college system is world renowned.
In his analysis of the modern workplace, Ledbetter said because there are four generations in today's workforce that business and labor management is more complex than ever. He said that communication to each generation of employee requires a different approach.