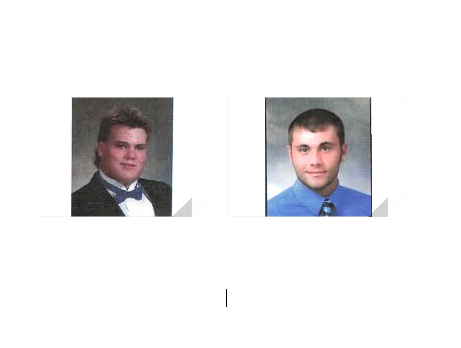 Todd Lowman, W.T. Murden to be inducted into the Airport High School Hall of Fame on Friday
October 19, 2021
|
|
Comments Off

on Todd Lowman, W.T. Murden to be inducted into the Airport High School Hall of Fame on Friday
|
NEWS
Two former Airport High athletes who made a name in their respective sports will be inducted into the school's Hall of Fame on Friday, October 22.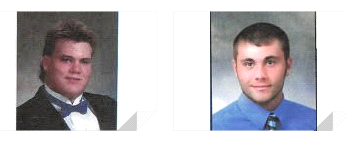 This year's inductees are Todd Lowman, who participated in football, wrestling, and track; and W.T. Murden, who played football and baseball. The event is presented by the Airport High School Eagle Club.
Here's a closer look at the two inductees:
Todd Lowman (Class of 1989): Lowman participated in football, wrestling and track for three years while at Airport. In Lowman's 1988 season in football, he had 96 total tackles, 12 Eagle hits, one quarterback sack, one big play, and one pass deflection. He received the Defensive Lineman Award, the Eagle Claw Award, and was named War Eagle — all in football. Todd also competed on the Airport Wrestling team, where he lettered three years, and was a Region Champion his senior year in the heavyweight class. Todd also participated on Airport's track team and threw both the discus and shot-put. Lowman is an Army veteran who received multiple awards/commendations during his time of service.
W.T. Murden (Class of 2010): Murden participated in football and baseball for four years at Airport, earning three letters in each. He was named to the All-Region Football Team in 2007, 2008, and 2009; All-Area Football Team in 2008 and 2009; and All-State Football Team in 2009. In 2009, he was selected to participate in the North-South Football All-Star game, where he started as quarterback. Murden also was named Football All-Area Player of the Year. He was ranked 1st All Time in Total Touchdowns in 2009, and Career; ranked 1st All-Time in All-Purpose Yards, and Career; and ranked 4th All-time Career in Yards Rushing. Murden was named Airport Baseball Team's Most Valuable Player in 2009 and 2010, and he was selected to the All-Region team in 2010. Murden went on to play football at Newberry College, where he was a starting quarterback.
The Oct. 22 Hall of Fame ceremony will be held at the school, 1315 Boston Ave., West Columbia. A drop-in reception is set for 5:30 p.m., followed by the formal induction at 6:15 p.m. in the Arena/Commons area. The inductees also will be recognized during halftime of the Airport vs. South Aiken home football game.
Tickets, available at the door, are $10 and include a football ticket. Children ages 5 and under are free.