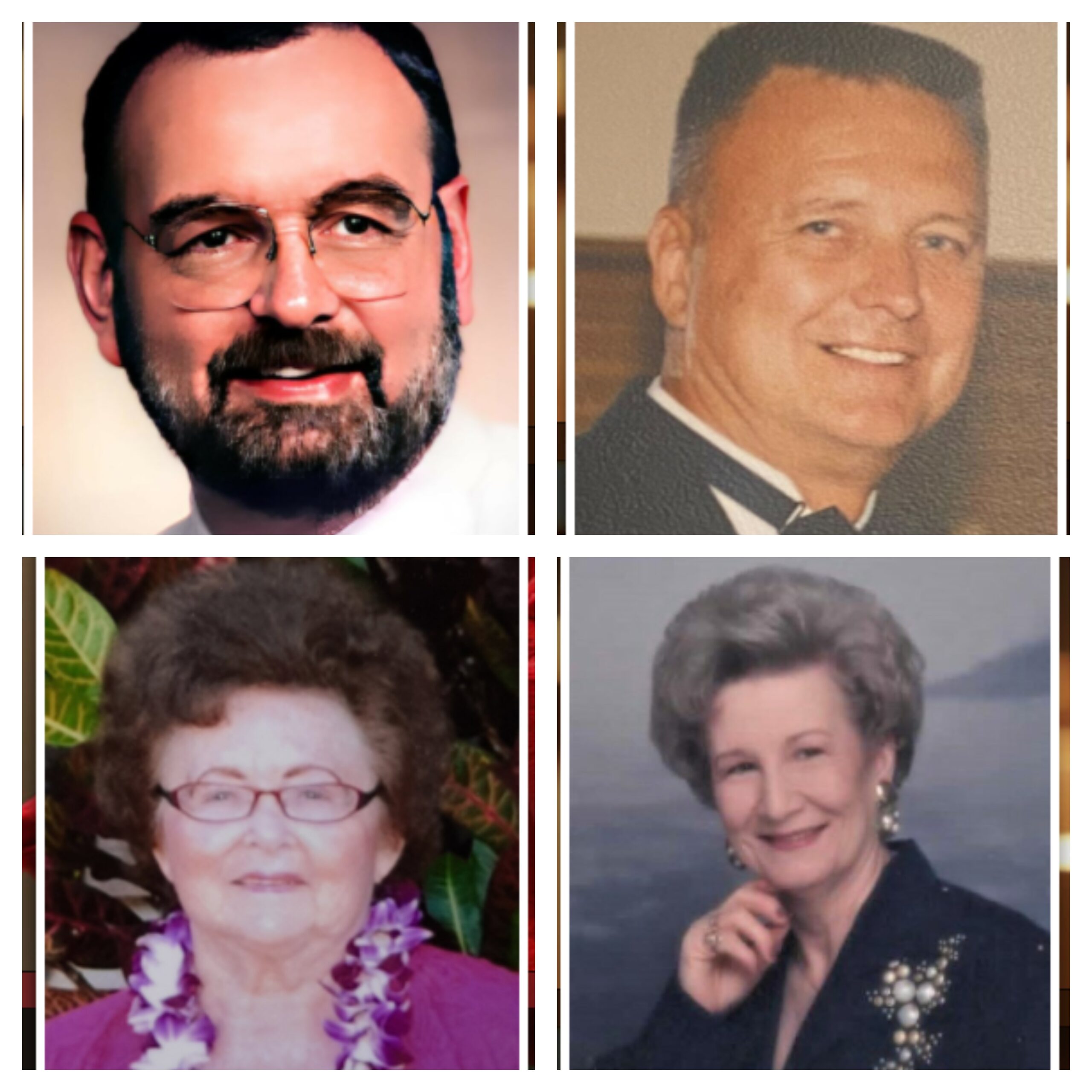 Thompson Obituaries: Betty Louise Dinkins; Rudelle Richburg Eaddy; David Burns Roper, Jr.; William P Kerr
February 7, 2022
|
|
Comments Off

on Thompson Obituaries: Betty Louise Dinkins; Rudelle Richburg Eaddy; David Burns Roper, Jr.; William P Kerr
|
NEWS
Obituary of Betty Louise Dinkins
Betty Louise Dinkins, 87, of West Columbia, SC went home to be with the Lord on Thursday, February 3, 2022.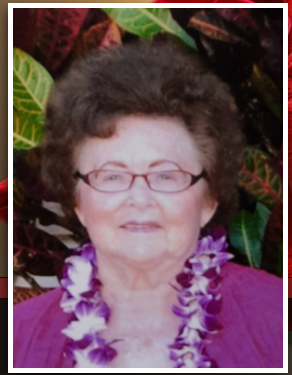 Betty retired from Richland Wholesale Distributors, where she worked as a computer specialist. She was a lifetime member of Westside Baptist Church in West Columbia, SC., where she enjoyed attending her Sunday School class. She loved serving as leader of an outreach ministry for the sick and elderly, where she brought flowers, gifts, and love.
Betty loved to travel and visited all 50 states and various countries. Her travels included traveling with multiple family and friends in their motor home and cruises. She opened her home and her heart to everyone for various functions where everyone was considered family. Holidays were always a huge celebration and she welcomed all with open arms.
Betty is survived by her son, JR Dinkins (Pam), daughters Sandra Ray, and Susan Hair (Bobby), sisters Reba McCaw (Clayton), and Ethel Pierce, 8 grandchildren, 16 great-grandchildren, and 9 great-great-grandchildren. She was predeceased by her husband Floyd Dinkins Sr., daughter Barbara Shuler (Martin), 3 brothers Thomas Reynolds, Henry Reynolds, and Floyd Moore, and 2 sisters Carrie Stack (Joe), and Ida Hutto.
Visitation will be held at Thompson Funeral Home in Lexington, SC on Monday, February 7, 2022 from 6:00 pm – 8:00 pm.  Funeral services will be held at Westside Baptist Church in West Columbia, SC on Tuesday, February 8, 2022 at 1:00 pm, with graveside services immediately following at Southland Memorial Gardens.
Obituary of Rudelle Richburg Eaddy
Rudelle Richburg Eaddy, 91, of West Columbia, SC, peacefully passed away with her daughter by her side in the morning hours of January 31, 2022, after a courageous battle with mixed Dementia, Vascular/Alzheimer's.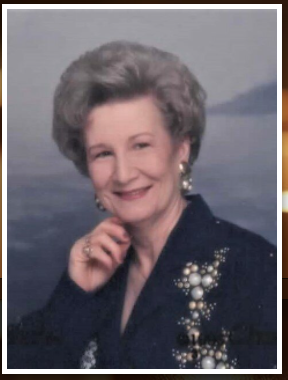 She was born on July 8, 1930, in Clarendon County SC, to the late Julius Riff Richburg and Alice Estelle Hodge Richburg. She leaves behind two daughters, Miriam Williams (Ralph), and Sonya Williamson (Jim); eight grandchildren, Alice (Ed), Lauren, Nicholas (Aimee), Justin (Melissa), Trey, Britney (Taylor), Cameron (Heather), and Jimmy; sixteen great-grandchildren, Jonathan, Jordan, Victoria, Sanders, Benjamin, Turner, Mason, Haley, Chase, Alyssa, Malachi, Liam, Charleigh, Lucas, Riggs, and Laura; two sisters, Mildred Richburg Tucker (Spartanburg, SC) and Mary Ellen Coker (Easley, SC) In addition to her parents, and several siblings, Rudelle was preceded in death by her devoted husband Heston A. Eaddy and her two sons, Bruce W. Eaddy and Aaron H. Eaddy.
Ms. Eaddy was a member at Westside Baptist Church West Columbia, SC over 62 years, she deeply loved her church family and spending time with them. Rudelle participated in many activities such as driving the church bus when her Sunday school class went on trips, cooking for church activities, visiting shut-ins, taking care of the nursery, and many more.
Rudelle was extraordinarily talented in many areas. She enjoyed working in her yard and garden, she had a green thumb and could make anything grow. Her yard was always full of beautiful blooming flowers. She was an avid seamstress and enjoyed sewing for her children and grandchildren. She enjoyed crocheting baby blankets, throws, and clothes for her dolls; many were gifts for friends and family. She loved having friends and family gather at her home to visit especially during the holidays. Christmas was always a big celebration at Rudelle's home.
Rudelle was the person that would light up the room, she never met a stranger and viewed everyone as a friend. Never, would she turn down an opportunity to go shopping for a new outfit, visit the farmers market, and always had an appetite for Chinese food. Most of all, she loved her children, grandchildren, and great-grandchildren. Rudelle will be greatly missed and has left a lasting impression on everyone who knew her.
A Funeral Service for Mrs. Eaddy will be held at 1:00 pm Monday, February 7, 2022 at Thompson Funeral Home, 4720 Augusta Rd, Lexington, SC with burial in Southland Memorial Gardens. Visitation will be from 11:00 until funeral time.
The family would like to express their heartfelt appreciation to those who were an enormous impact during Rudelle's journey. Dr. William Crigler, Dr. John Mattei, Dr. Vlastimil Smetka, Deborah Cook, RN, Robin Brunson, RN, Michelle Joyner, RN, Karin Arlett, RN, Jackie Steck, Social Worker, Violet Grayson, CNA and Chaplin Chuck Byrd & the entire Amedisys Hospice Team.
In lieu of flowers, the family suggest that those desiring to make memorials please do so to the Alzheimer's Association – Fight Alzheimer's & Dementia – https://act.alz.org/donate
Visitation
11:00 am – 1:00 pm Monday, February 7, 2022 Thompson Funeral Home of Lexington4720 Augusta Road Lexington
Funeral Service
1:00 pm Monday, February 7, 2022Thompson Funeral Home Chapel of Lexington4720 Augusta RoadLexington
Burial
2:00 pm Monday, February 7, 2022Southland Memorial Gardens700 West Dunbar Road West Columbia.
Obituary of David Burns Roper, Jr.
David Burns Roper, Jr., of Cayce, SC, was born in Orangeburg, SC on January 9, 1944, and passed peacefully in his sleep on January 25, 2022.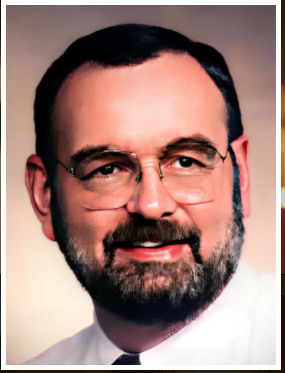 David grew up in Laurens, SC, where he graduated at the top of his class from Laurens High School, and was awarded a scholarship to study music at Furman University. He later transferred to the University of South Carolina, where he earned his Bachelor of Science in Business and Finance, and later his Master of Business Administration.
David proudly served his country as a Master Sergeant in the United States Air Force. After his service, he had a long and successful career in the banking industry, serving as Assistant Vice President of the law department at South Carolina National Bank and Vice President of Loan Administration at Carolina Capital Investment Corporation.
David was known for his generosity, his loving smile, his big laugh, and even bigger hugs. He often used his creativity and endless artistic abilities to create things such as treasured bird paintings, a wooden doll cradle, and a handmade stable complete with whittled horses; all made for his children with great care and love.
A "jack of all trades", David's many talents included music, painting, cooking, gardening, building, and fixing things. He was a master craftsman and to those who remember him, he was good at "just about everything really".
He was highly intelligent, meticulous, loving, and kind. He was passionate about his family and was probably most happily known as "Papa Roper" by his adoring grandchildren.
His children remember him for homemade Halloween costumes, green pancakes on St. Patty's Day, a hand-built treehouse, his strawberry patch, and his roaring sense of humor. If he could get a rise or a laugh, his job was done!
David is preceded in death by his parents, David Burns Roper Sr. and Zelda Brodie Roper of Laurens, SC; and his sister, JoAnn Roper, also of Laurens.
David is survived by his siblings, Nancy Roper Fowler (David) of Laurens, SC, Julia Roper of Pompano Beach, FL, Jonathan Roper of Laurens, SC; and his children, Christopher David Roper, Ph.D (Carol), of Monroeville, PA, Mark Alan Roper (Amy) of Columbia, and Stacy Elizabeth Johnson (Bobby) of Columbia. He is also survived by his grandchildren, Miles, Carlee, Byron, Devin, Nate, Will, Seth, Trey, Pressley, and Lucas.
A memorial service will be held on Friday, February 11, 2022 at 11:00am at Thompson Funeral Home of Lexington. A visitation will be held directly following the service. Flowers may be sent to Thompson Funeral Home of Lexington. To send flowers to the family or plant a tree in memory of David Roper, Jr., please visit Tribute Store
Memorial Service
11:00 am Friday, February 11, 2022Thompson Funeral Home Chapel of Lexington4720 Augusta Road Lexington
Visitation
12:00 pm – 1:00 pm Friday, February 11, 2022Thompson Funeral Home of Lexington4720 Augusta Road Lexington
Obituary of William P Kerr
William P Kerr Jr, 83, recently of Lexington, SC, formerly of Chadds Ford, PA, passed away at home on January 30, 2022, after a long battle with cancer.
The eldest son of William P Kerr Sr and Ellen Curtis, he was raised in Springfield, PA, graduated from Temple University, and worked as an independent contractor in Delaware and Chester County PA.
A loving husband, father, grandfather, son, and brother, William (Bill) enjoyed boating, antique cars, and spending time with family. Bill was known for "riding to the rescue" and having an adventurous spirit.
In addition to his wife of 48 years, Margaret M. Kerr, he is survived by his three children (Tammy Hardy, Katherine Kerr, Billie Stroud) and his grandchildren (Jackson, Riley, Cole, Tyler, and Reagan). He was preceded in death by his two siblings (Bruce and Paula).
In lieu of a funeral or memorial, the immediate family will have a celebration of life gathering locally.