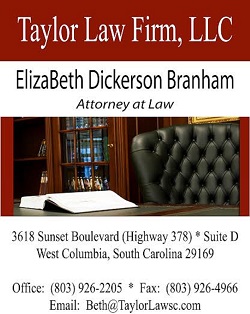 The River District makes West Columbia a destination
September 14, 2015
|
|
Comments Off

on The River District makes West Columbia a destination
|
NEWS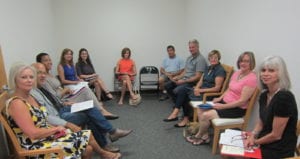 The River District members began meeting in early 2015.
It is a collection of businesses – dining, retail and services – in the Vista area of West Columbia.
Its goal is to draw customers to the unique shops and attractive restaurants that populate an area from State Street to 12th Street.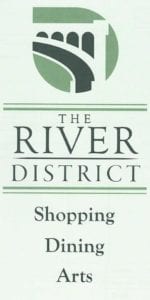 "We want to make it a destination. We want people to make a plan to come here to shop with us " said Ruth Anderson. She and her husband, Scott Anderson, own Three Rivers Antiques. Anderson also said forming a cluster of businesses, in The River District, gives the members the opportunity to increase their reach and strength by working as a group, with the same end in mind.
At their location at 615 Meeting Street, the Andersons, who held a grand opening in August, lease space to more than 20 dealers.
Cheryl Shute Walter owns Lake Murray Treasures and has space in the Three Rivers building. She deals in vintage clothing, jewelry and antiques. From Civil War era garb to retro 70s and 1940s swing time apparel, she has it. Walter moved to The River District in the early part of the summer from the Old Mill in Lexington.
"We outfit people for theme parties, young professionals and college students. They buy evening wear or they just like the style from a certain period," Walter said. She said the clothing she sells classic.
"I had a young woman tell me she bought a dress and a hat she wore to the Preakness," said Walter.
Martha Wise of White Rose Artisans Boutique, also on Meeting Street, is the president of The River District. The River District members meet monthly.
One of their projects is the placing of banners in the State and Meeting Street area that read: The River District, Shopping, Dining, Arts. The City of West Columbia is partnering with The river District to put up the banners to help identify the district.
"Whatever we can do to bring attention to our shops and appeal to customers. We have a great product and we want to let as many people as possible know about how unique we are," said Wise.
Wise also said its important to make sure the local clientele are aware of The River District, but attracting visitors from Columbia, and even regionally is a focus of the River District's effort.
The River District Dining, Retail and Service businesses
Café Strudel
Antique Mall 763
Again & Again
Armory Auction House
Best Mattress Company
Gallery West
Frame of Mind
It's The Little Things Antiques
McGee Auction Gallery
The Marketplace on Meeting
Meeting St Interiors
Old Mill Antique Mall
Outdoor Wood Inc
Plantshop at Old Mill
Three Rivers Antiques
Westend Interiors
White Rose Crossing
Beckett Financial
Gardener Guides
McGee Real Estate
Sightlers Florist at the Marketplace
Spa131
Surface Georgia Lake
Walker & Company