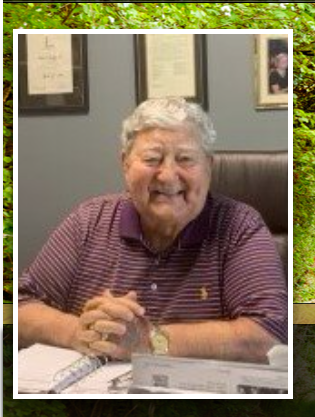 Ted McGee Obituary – Visitation and Celebration of Life Service is Saturday, Oct. 28
October 26, 2023
|
|
Comments Off

on Ted McGee Obituary – Visitation and Celebration of Life Service is Saturday, Oct. 28
|
NEWS, Social Media
Ted Ollie McGee, Jr. – August 5, 1939 – October 18, 2023 – Click for Thompson Funeral Home link
Ted Ollie McGee, Jr. went home to be with the Lord surrounded by his loving family on October 18, 2023. Born in Lake City, SC, Ted was the son of the late Ted Ollie McGee, Sr. and Pearly Miles McGee. A graduate of Laurel Hill High School in Laurel Hill, NC and East Carolina College (now University), Ted joined his father's real estate company in 1962. Working alongside his father and brothers, Carroll and LuRue, Ted helped build McGee Real Estate Company into one of the premiere construction, development, real estate sales and auction companies in the Midlands.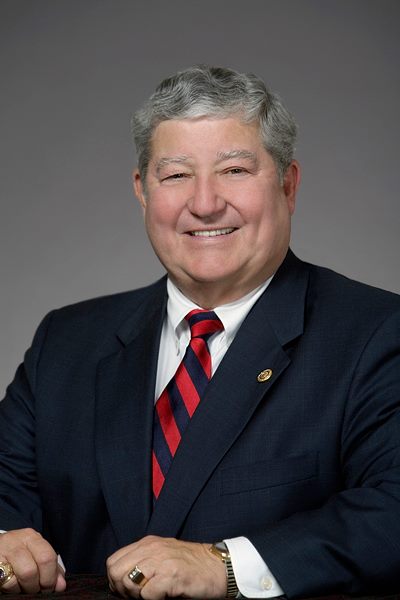 Ted had a big heart for people and was known for his hearty laugh and infectious personality. He was involved with numerous civic organizations over the years and was a proud member of the Cayce-West Columbia Rotary Club and later, West Metro Rotary, serving as President and on the Board of Directors of each club. He received numerous awards and accolades, including Citizen of the Year, and helped McGee Real Estate achieve South Carolina Family-Owned Business of the Year. Ted was also highly involved in the Lexington and West Metro Chambers through the years, developing many wonderful relationships in each.
Ted was a lifelong Christian, devoting much of his time and resources to multiple ministries and charitable causes. His greatest passion was Christ Central Ministries and its many mission fields. As such, on April 12, 2011, Ted humbly received the Order of the Palmetto from Governor Nikki Haley for his service to the community and the State of South Carolina. As Governor Haley stated in her letter to Ted, "You have an enthusiasm and dedication to South Carolina that is contagious to those around you."
Ted's greatest pride and joy was his family. Known as Dad, Daddy, Papa and Papa Ted to his children and grandchildren, he was their greatest cheerleader and biggest supporter. He loved attending ball games, concerts, dance recitals and any other place where his children and grandchildren would shine.
Ted is survived by his loving wife of 51 years, Carole Feagin McGee, and sons, E. Scott Frazier (Lisa), Ted O. "Teddy" McGee, III, Kevin H. McGee (Deanna), Brent L. McGee (Stephanie), grandchildren, Miles McGee, Marshal McGee, Meggin Frazier, Nicholas McGee (Dalia), Mitchell McGee, Morgan McGee, Caroline McGee, Macy Frazier, Olivia McGee, Mattie McGee and Memphis McGee. Ted is also survived by his loving brother and business partner, Carroll E. McGee (Emma, deceased), sister Miriam Smith (Bob) and several nieces and nephews. He is predeceased by his father and mother, Ted and Pearly McGee, and his brothers, Randolph McGee and William LuRue McGee.
The family would like to express its sincere gratitude and appreciation to the staff of Lexington Medical Center, especially those on the 5th floor and 3rd floor, South Tower.
A Celebration of Life will be held at Mt. Horeb Church at 1205 Old Cherokee Road in Lexington on Saturday, October 28. Visitation will be at 2:00 pm with Service following at 3:00 pm. The family will also greet guests in the Narthex following the service.
In lieu of flowers, memorials may be made to Christ Central Ministries, 636 Pine Ridge Drive, Suite E, West Columbia, SC 29172.
Visitation
2:00 pm – 3:00 pm
Saturday, October 28, 2023
Mt. Horeb United Methodist Church
1205 Old Cherokee Road
Lexington
Celebration of Life
3:00 pm – 4:00 pm
Saturday, October 28, 2023
Mt. Horeb United Methodist Church
1205 Old Cherokee Raod
Lexington