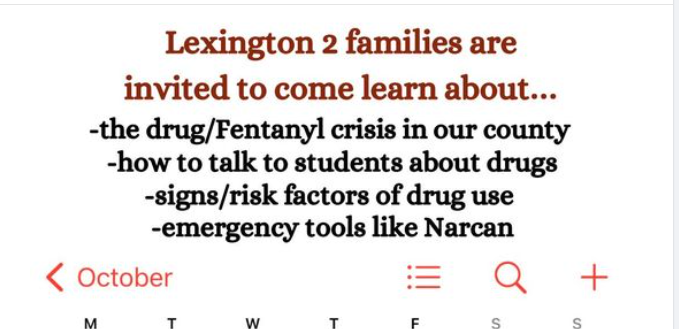 Taylor Watford Foundation hosting drug education event at Lexington 2 Innovation Center that could help save a child's life
October 12, 2023
|
|
Comments Off

on Taylor Watford Foundation hosting drug education event at Lexington 2 Innovation Center that could help save a child's life
|
NEWS, Social Media
The Taylor Watford Foundation is hosting a Lexington School District Two drug education event for families. It's from 6-7:30 p.m. Monday, Oct. 23, at the Lexington 2 Innovation Center off of 12th Street Extension in Cayce.
The seminar is a product of the Taylor Watford Foundation's partnering with Lexington Two for Red Ribbon Week. You could learn how to save your child or their friends' lives.
"It's a free red ribbon week drug education seminar for Lexington 2 students and families.," said Jade Watford of the TWF. "They will learn about the drug threat facing not only the country, but Lexington County. We hope this event will start life-saving conversations between students and families."
Topics will include: the Fentanyl crisis in our county and country; how to talk about drugs to students; signs and risk factors of drug use; and emergency tools like Narcan.