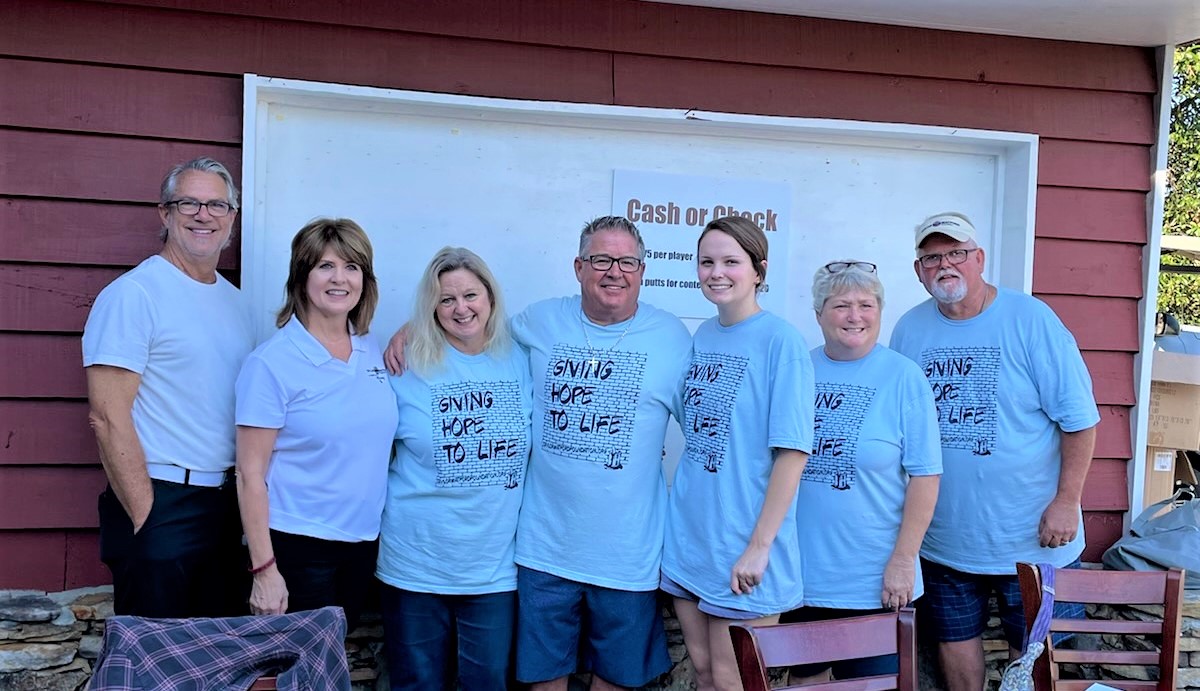 Taylor Watford Foundation Hope Cup Golf Tournament is a huge success, 200 steak dinners and all
September 23, 2022
|
|
Comments Off

on Taylor Watford Foundation Hope Cup Golf Tournament is a huge success, 200 steak dinners and all
|
NEWS
The 4th Annual Taylor Watford Foundation Hope Cup Golf Tournament took place at Golden Hills Golf and Country Club in Lexington, Thursday. Dozens of teams participated. They played 18 holes of golf and feasted on a steak lunch with sides.
"It was a huge success," said Jimmy Watford, who founded the Taylor Watford Foundation with his daughter, Jade Watford.
Chuck Underhill, representing House of Raeford's FLOCK, was the Title Sponsor for the fundraiser that was formed to combat drug overdoses and substance abuse.
"Today was an awesome day," Jimmy said. "Thanks to everyone who played in the 4th Annual Taylor Watford Foundation golf tournament, our sponsors, volunteers, and board members."
He also said Thursday marked the last day of Gregg Corley's tenure as President of the foundation.
"I truly believe God chose him to be our leader and he did an amazing job," Jimmy said. The new TWF President is Kyle Cullum.
"We know how committed Kyle is and he will do a tremendous job," Jimmy said. He also said "2022 was huge and 2023 will be even better. Also, thanks to Jamie Hook, Brad Giles , Todd Sharpe, and Corbin Johnson for cooking 200 steaks and sides."