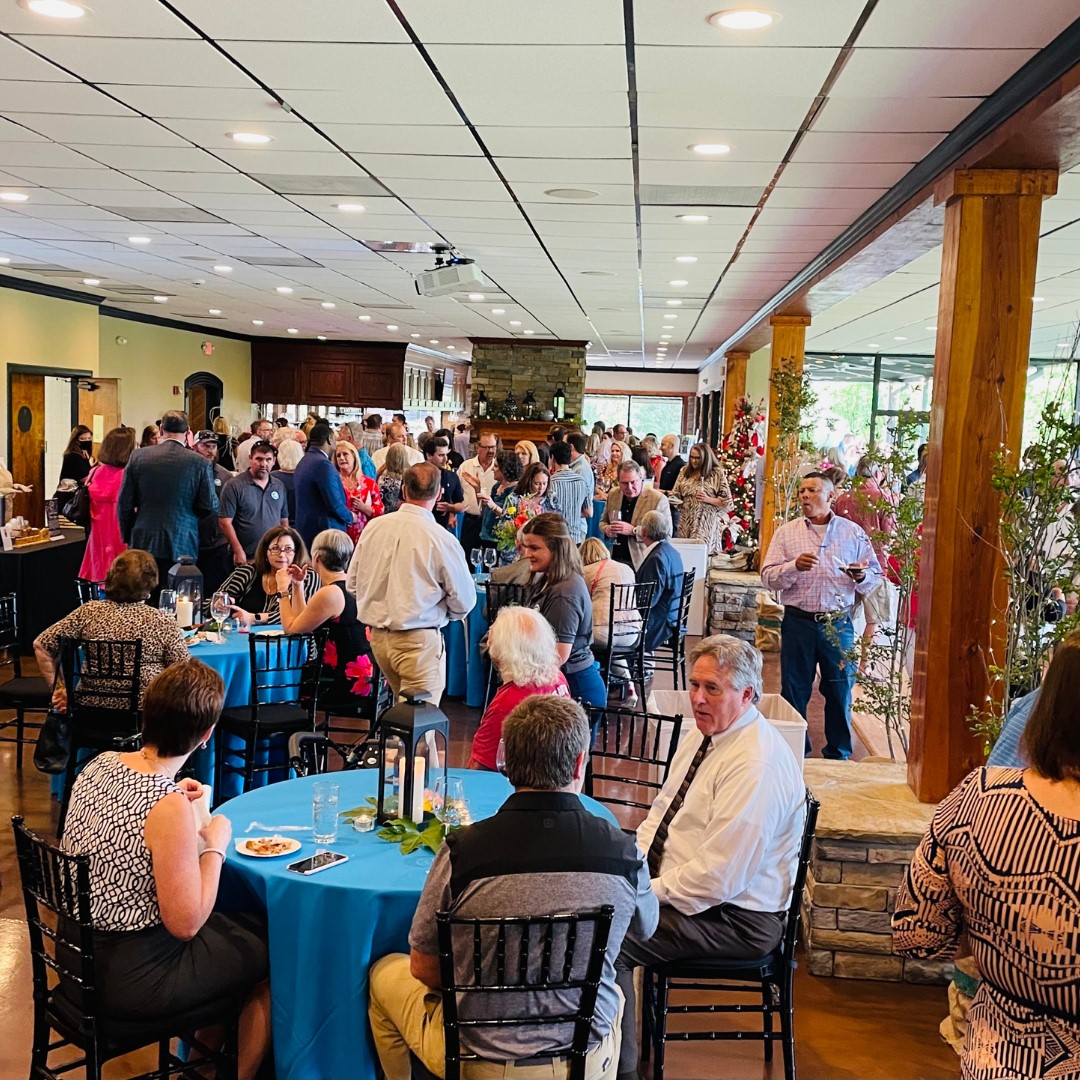 Taste on the River sold most tickets ever
June 15, 2021
|
|
Comments Off

on Taste on the River sold most tickets ever
|
NEWS
The West Columbia Beautification Foundation's Taste on the River was a rousing success. It was held last Tuesday at Stone River.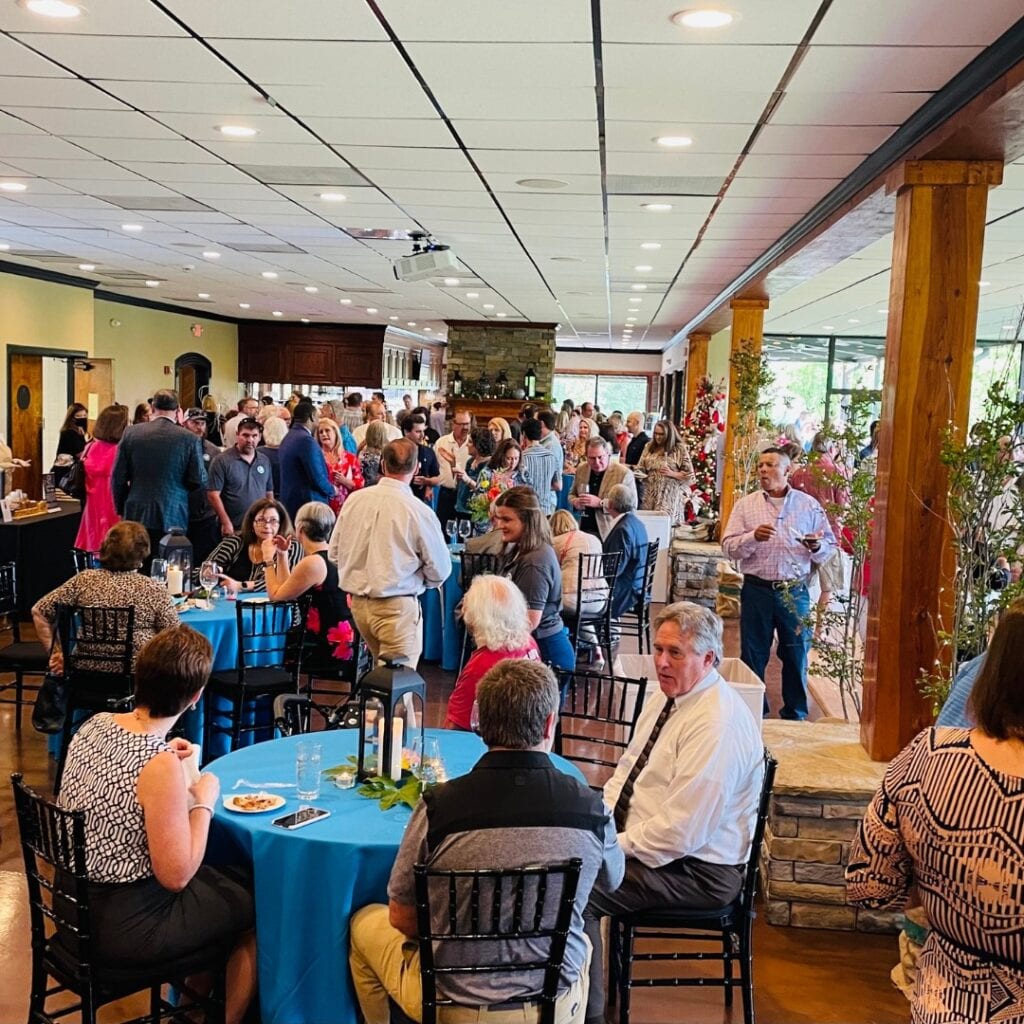 "We are thrilled with the response and the support of the community," said Kathy Whetzel, chairwoman of the West Columbia Beautification Foundation. It was the fifth year of Taste on the River and Whetzel said more tickets were sold this year than in any other year of the event.
According to Anna Huffman, Public Information Officer for the City of West Columbia, the gross amount from ticket sales, sponsorships and the silent auction was almost $25,000.
Taste on the River also included a memorial in honor of Bill Mooneyhan, a founder of Taste on the River. Bill got the idea for Taste on the River after he won a free event-hosting at Stone River.

"A lot of people came out to support Bill," Whetzel said. I felt like he was there with us." Mooneyhan's family was presented with a painting by live artist Easel Cathedral at the conclusion of the event.
"It was a really nice tribute to my father," said Bill Mooneyhan Jr. "He would have been very proud. I saw a lot of his friends who came out in memory of him. It shows what an impact he had on the community. He was involved is so much to make West Columbia a better place to live."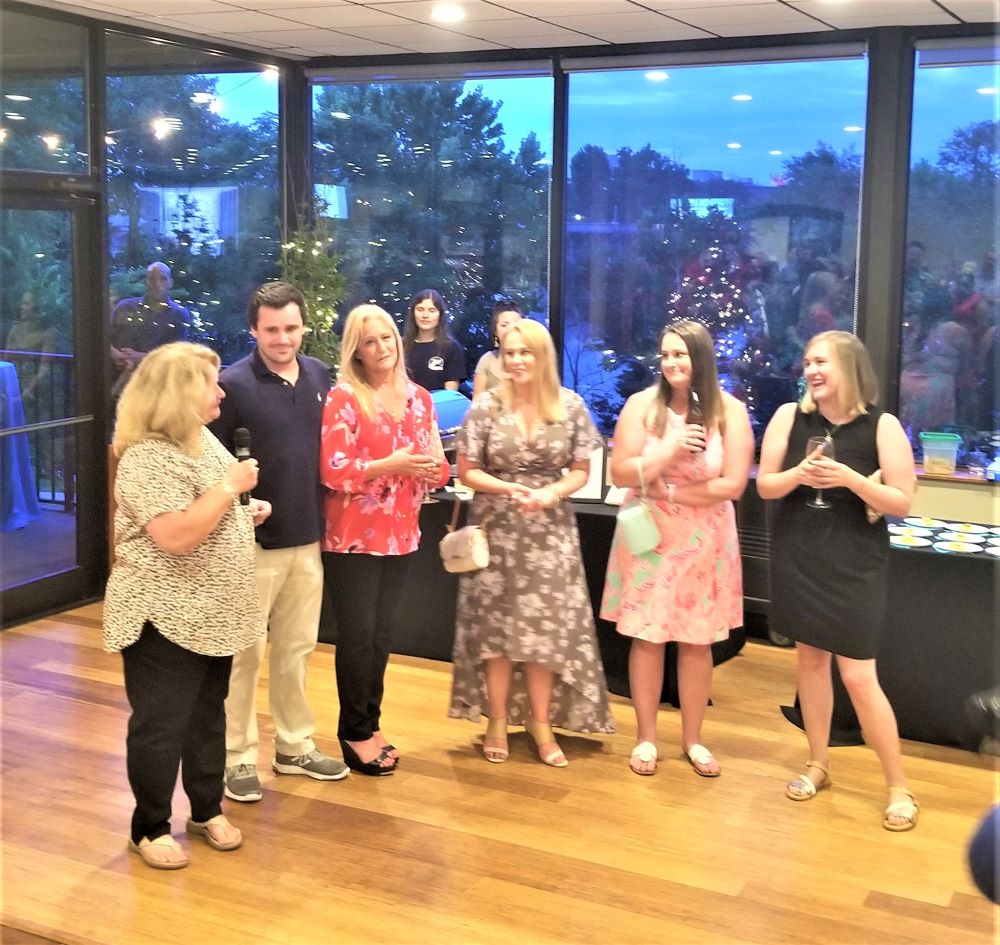 Bill's widow Laura and daughters Emily, Michelle and Charlene, along with Bill Jr., came up for a toast in Bill's memory when the painting was presented to the family.
Steve Cohen, a member of the West Columbia Beautification Foundation board, also credited the wide range of food and the quality of the restaurants for the success of Taste on the River.
"We had the best fried chicken from Zesto, and delicious shrimp and grits from Cafe Strudel. Savage Craft Ale House, True BBQ and Black Rooster, they were all great," Cohen said. "There was so much variety and the restaurants were all high quality. That's what made it such a good event, along with the tribute to Bill."
Also participating were: Primal Gourmet Kitchen and Market; Brookland Banquet & Conference Center; The Hideout in Weco; Grecian Gardens Restaurant; Faithful Foods; Blue Marlin; Buttercream Dreams; BrickHouse Gourmet Coffee & Tea Co.and Terra.
Whetzel said the money raised will go to projects Mooneyhan had supported before his death. Projects include US 1, Triangle City and Charleston Highway.
She also said the excitement level is high and she is already looking forward to the next Taste on the River. (Some photos below are by Kelli Ricard – City of West Columbia.)