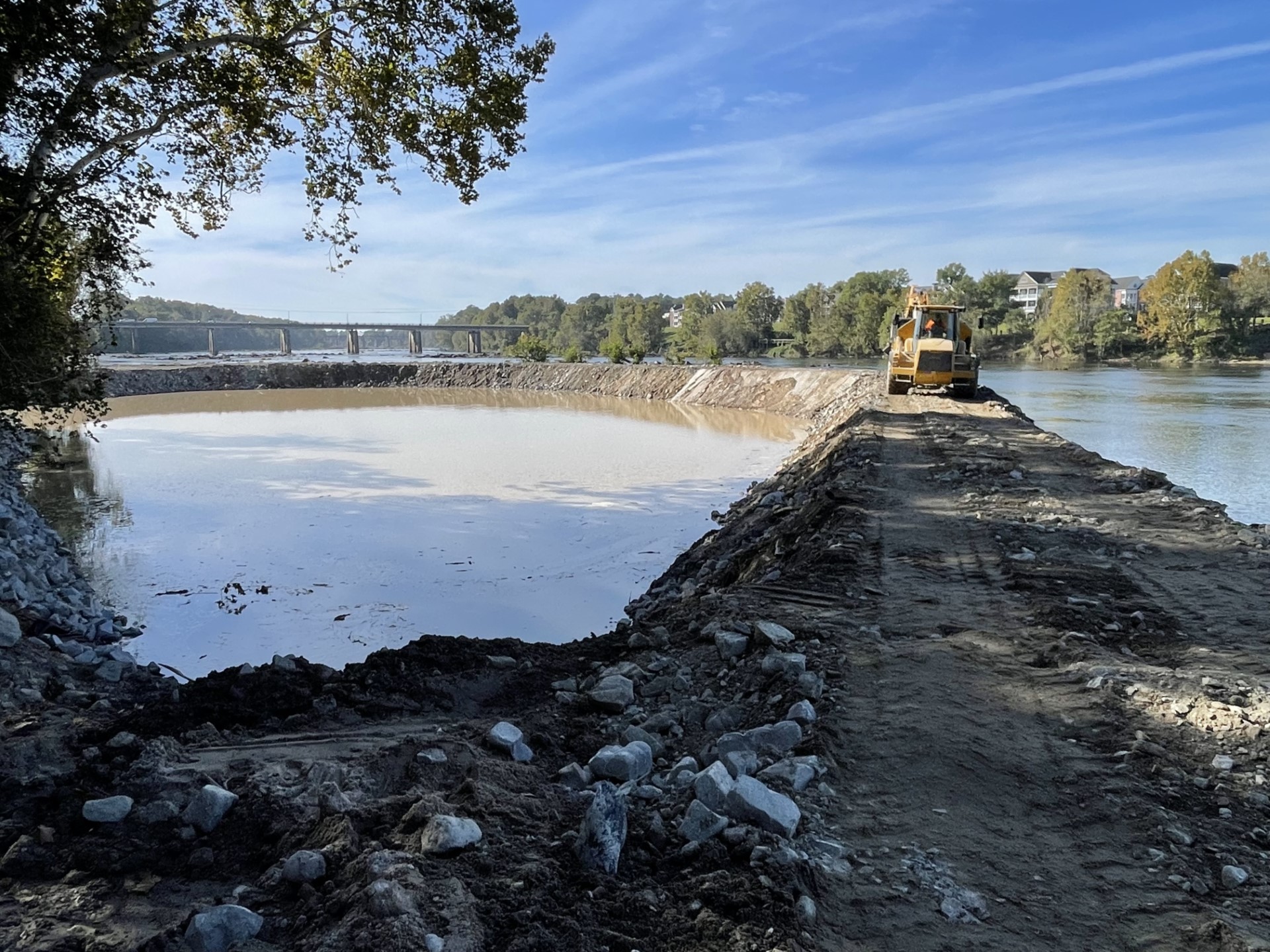 Tar-like material removed from Area 2 Cofferdam on Congaree River, Civil War artifacts found as river-bottom clean-up is completed
October 17, 2023
|
|
Comments Off

on Tar-like material removed from Area 2 Cofferdam on Congaree River, Civil War artifacts found as river-bottom clean-up is completed
|
NEWS, Social Media

The job of removing tar from the bottom of the Congaree River has been completed. The tar washed up in the river from an old oil lamp company that later became SCE&G. It's now owned by Dominion Energy.
Click here for link to tar removal report from SC DHEC
The process to remove tar-like material from the Area 1 Cofferdam was completed earlier in the summer. (Info from SC DHEC below:)
On October 5, the SC Department of Health and Environmental Control visited the Area 2 Cofferdam to visually inspect that tar-like material and sediment has been removed to the extent practicable. After the final site inspection, DHEC sent a letter to Dominion Energy stating that the removal efforts were complete and that the Area 2 Cofferdam could begin process of deconstruction. In all, more than 35,000 tons of material was removed from the Area 1 and Area 2 Cofferdams and sent to a landfill.

Workers have started the process of removing the Area 2 Cofferdam. The pumps have been removed and the concrete armoring is being stripped off. Once that is complete, workers will begin in the center of the cofferdam road and work their way both ways removing the rock until they get to the river bank.
Restoration of the shoreline near the Area 1 cofferdam is taking shape. The banks have been armored to prevent erosion, the area beyond that has been hydroseeded, and soon trees will be planted to aid in the restoration process.
Once the material has been excavated from the cofferdam it is being transported to a landfill. At the landfill, the tar-like material and sediment is being run through a screen to sort out the material by particle size. The larger screened particles are scanned with metal detectors and any items detected are looked at by archeologists to determine if they may be a Civil War artifact or have other historical significance. They have been able to identify a fair amount of Civil War artifacts and other items through this process. This work will be ongoing for the next few months. (SC DHEC photos below:)