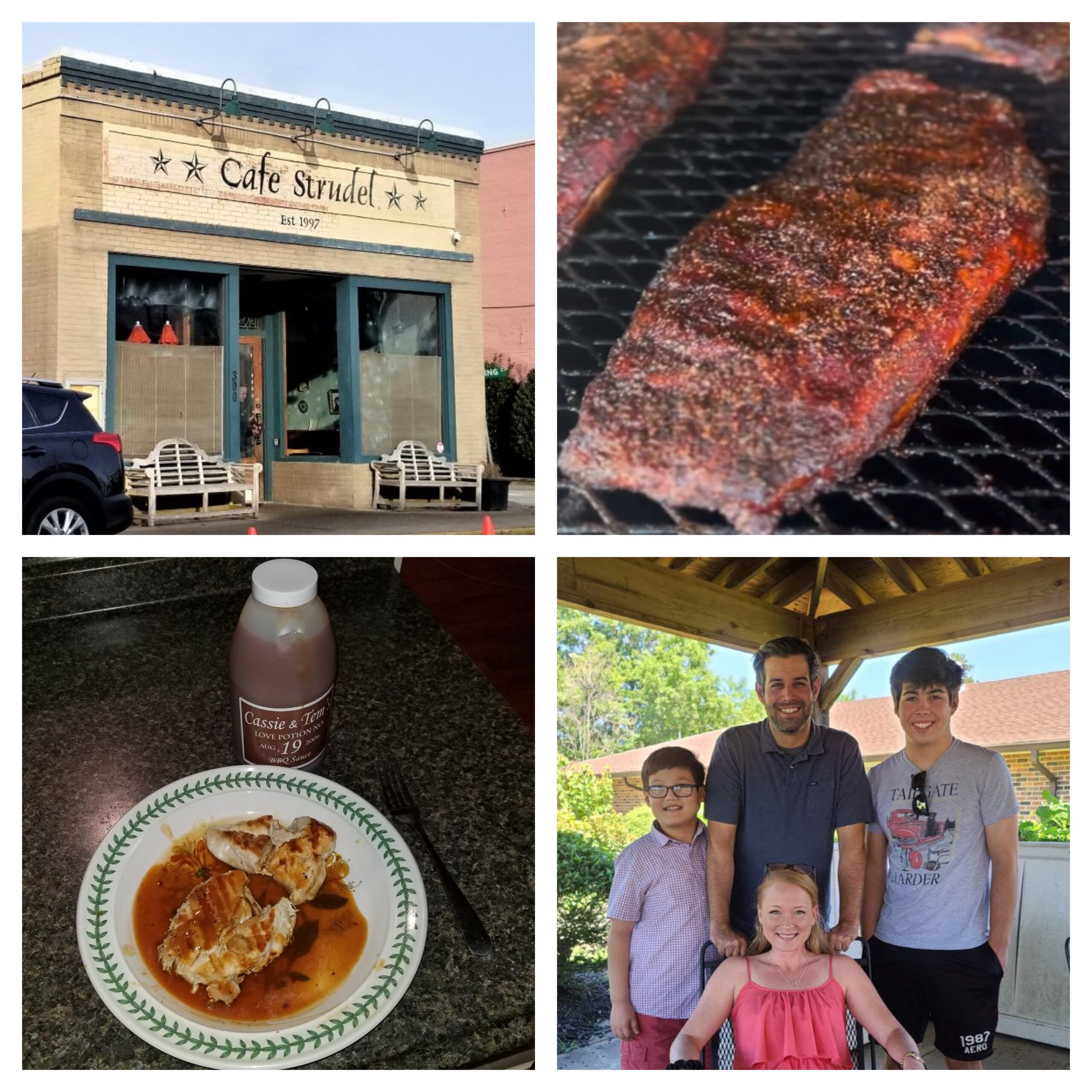 Summertime in West Columbia is the time to cook-out and enjoy time with your family
July 28, 2023
|
|
Comments Off

on Summertime in West Columbia is the time to cook-out and enjoy time with your family
|
NEWS, Social Media
Summertime and cooking out go together, especially in West Columbia. The origins of American barbecue date back to colonial times. US President George Washington mentions attending a "barbicue" in Alexandria, Va., in 1769. The people of the American South love to cook out over an open fire or on a grill.
The Cafaro Family of West Columbia cooks out often, especially in the summer. The family includes Sonny, Lauren, Little Sonny and Will, who refers to himself as the grill master.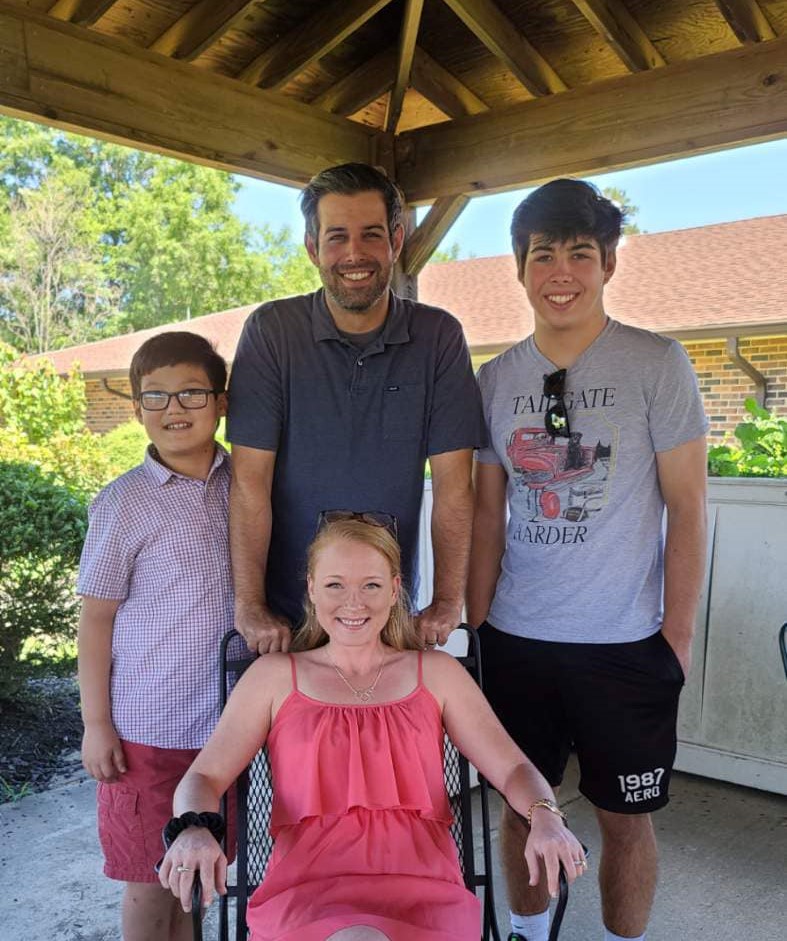 What do the Cafaros put on their grill? A better question may be what do they not put on the grill?
"Of course we grill hamburgers and hot dogs. We use charcoal because there is nothing like that flavor that we get from charcoal," said Lauren. "And sometimes we barbeque chicken on the grill."
The family gets so much more than just a unique taste.
"When we get outside around the grill everyone pitches in. It's an event. Grilling is a chance for our family to spend time together. It helps with the bonding process. We are creating an experience we will never forget," said Lauren. "And in the summer it's a little slower and we stay out later in the evening as the heat of the day subsides and dusk comes. We love it."
The family also likes to step outside of the traditional fare of hamburgers and hot dogs.
"When we want something different we'll grill steaks and sometimes we put bratwurst on the grill," said Lauren. "We put corn-on-the-cob and other vegetables, like squash and zucchini, on the grill, too. You cannot get any better taste than we get from grilling. And it's healthy."  
West Columbia Mayor Tem Miles takes his grilling seriously.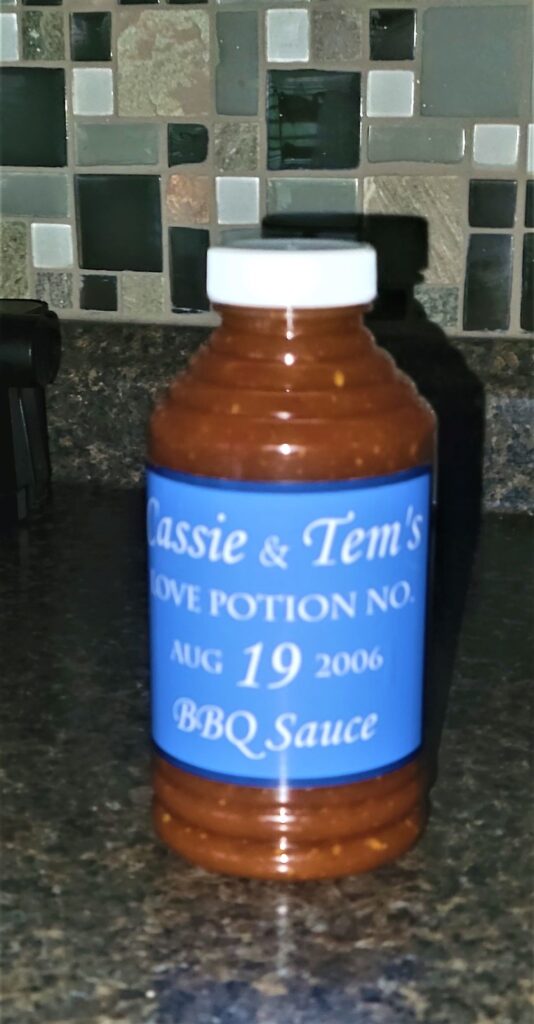 "Our family loves to grill out, and enjoy the time together," said Miles. His family's favorite on the grill is a beef brisket.Grilling is such an important event with Miles and his family that he and his wife, Cassie, have created a special sauce they use for grilled chicken and other grilled meats. 
The Miles concocted Cassie and Tem's Love Potion No. 19 Barbeque Sauce. How do you know it's good. 
Because "Tem comes from a line of barbeque kings," said Lois Miles. "You can take it from me, I'm his mama." 
Trip Turbyfill, founder of the highly successful Cafe Strudel on West Columbia's State Street, also loves to break out the grill. "We grill mostly steaks,," Trip said.  "I like ribeye or strips."
Trip said he likes to prepare his steaks for the grill through a special process.  "I set them out for at least an hour. I heavily salt and pepper both sides of the steak," he said
What does Tripp use to cook his steaks on? "
I cook the steaks on my Weber kettle with charcoal," he said. "Nothing fancy but it works."
Trip also said there is another key to grilling success for him.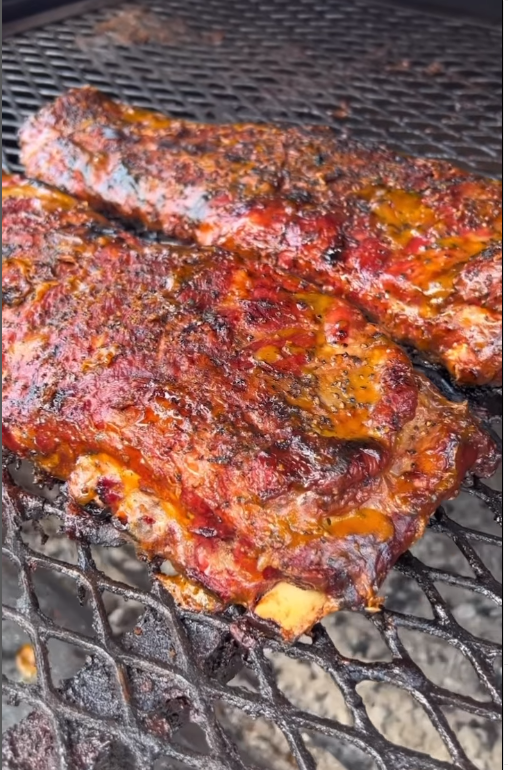 "I always start with Prime beef," he said. "It needs to be top tier and I like it very marbled. The only thing better than prime is Wagyu (a Japanese beef cattle breed) but it's crazy expensive." he said.
If you want to know how the professionals do it, check with Robbie Robinson of City Limits Q. The restaurant is scheduled to open at 1119 Methodist Park Road in West Columbia.
"We're dedicated to maintaining authenticity in our barbeque," Robinson said. "City Limits Q specializes in mouth watering brisket, pulled pork, ribs, and more."
The restaurant incorporates all-wood burning pits for its Texas BBQ and its Carolina BBQ, which is cooked directly over coals. City Limits Q also offers handcrafted sausages and pickles, using fresh ingredients, with a focus on local products.
There's lots of summer left. So pull out the grill and enjoy that charcoal taste and the fellowship of family or friends around some delicious eating.