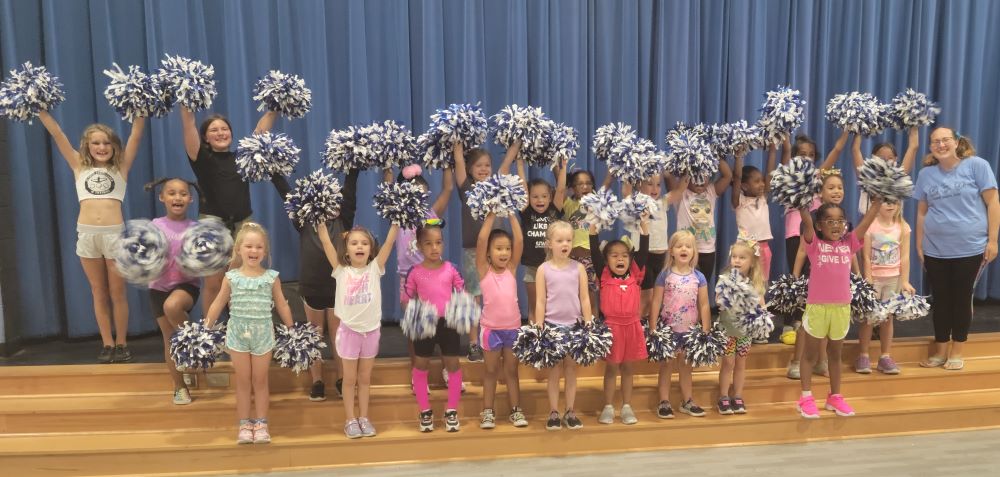 Summer camps offer kids a chance to enjoy the summer in West Columbia
June 9, 2022
|
|
Comments Off

on Summer camps offer kids a chance to enjoy the summer in West Columbia
|
NEWS
School is out and for many in West Columbia, that means summer camp is on.
From school-related camps to the zoo and the Lexington County Recreation Commission, camps are open.
East Point Academy is offering several camps from June until the end of July. East Point Academy's Middle Campus is on Chris Drive and its Elementary Campus is on Leaphart Street, off of Sunset Boulevard. Both are in West Columbia.
"Each Summer, East Point Academy offers a variety of camp opportunities. There are academic camps for those students who need a boost, related arts camps designed for students to refine their talents and athletic camps for students who want to learn about a new sport or improve their skills," said East Point Principal Mark Bounds. "The Panda Camps are a fun and productive way for students to spend part of their summer."
This week, Panda Cheer Camp was filled with children and pom-poms.
"My hope each summer for Panda Cheer Camp is that they have fun making friends, learn some new skills, and gain some Panda spirit, while making memories," said Cheer Camp Director and Kindergarten Teacher Kelsea Snelgrove. "I love having the opportunity to provide a fun and safe environment for the kids each summer, and share with them my love for cheer and our East Point Pandas."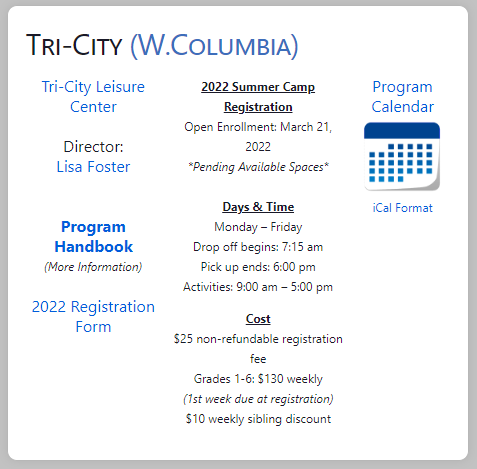 East Point offers Archery Camp; Panda Cheer Camp; Panda Star Camp; Art Camp; and a Basketball Camp.
For more information visit the East Point Camp website or call the Elementary Campus Office at (803) 925-5180.
Riverbanks Zoo and Garden Camp offers the chance to connect your child with the lives of all sorts of animals, from the exotic to the barnyard. Zoo campers can explore behind-the-scenes of Riverbanks Zoo while at the camp. It's for campers as young as age three (with an adult) to sixth graders.
There is also a Single Day Camp at Riverbanks. Each day, campers learn about various species while exploring the different features of Riverbanks Zoo, including: exhibit design, animal health, animal enrichment, or species conservation. Campers will enjoy hands-on activities, backstage tours, zoo walks, meeting animal ambassadors, and more.
The titles of some of the day camps include: Creature Features; Wild Neighbors ; Nature's Network; Science of Ewww; and Rainforest Excursion
Each single day camp date will provide a unique experience, so campers can sign up for several days or just one. Opportunities are designed for ages from kindergarten to fourth grade.
For details Go To the Zoo's Camp Website
Zoo camps explore the world of life in and around the pond! Let's explore the unique plants and animals that call the pond home and reveal what animals are lurking in our city.

Kids get to engage with zoo animals face-to-face and each camp includes hands-on activities and experiences connected to the day or week's theme. The day camps start in June 14 and run each week until August.
The Lexington County Recreation Commission conducts Summer Day Camps at West Columbia's Tri-City Leisure Center. The camp is for kids from kindergarten age to sixth grade.
Link to Leisure Center Summer Camp info
At the camp, kids play dodgeball, basketball, along with participation in arts and crafts and other activities, including field trips.
So there is lots to do at the summer camps around West Columbia. Don't miss out.