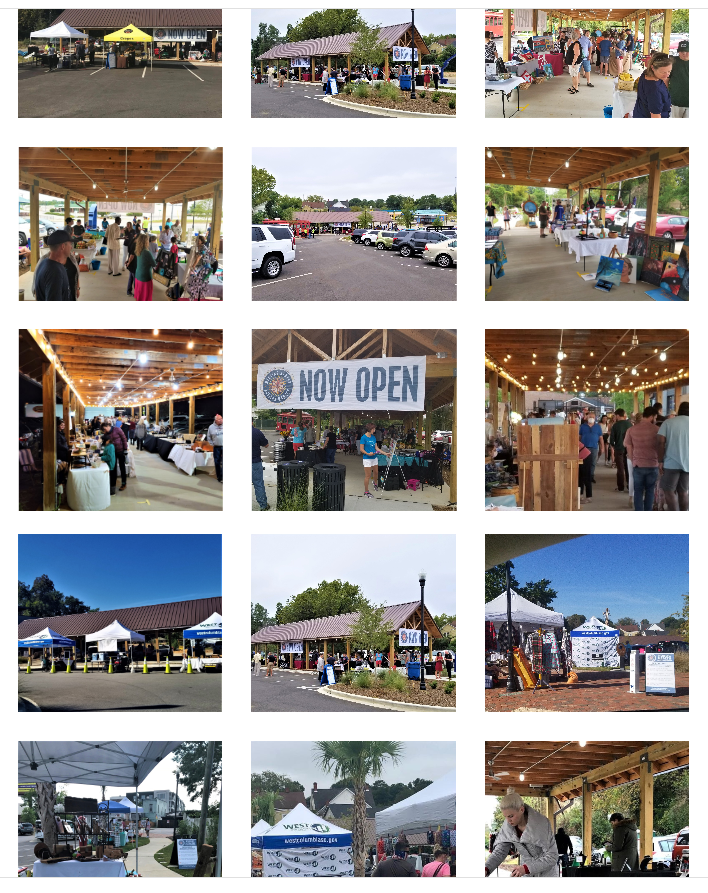 Success of West Columbia's Meeting Street Artisan Market in line with city's growth plan
March 9, 2023
|
|
Comments Off

on Success of West Columbia's Meeting Street Artisan Market in line with city's growth plan
|
NEWS, Social Media
West Columbia's Meeting Street Artisan Market opened at 425 Meeting Street in September of 2019. Since it opened it has drawn thousands to browse the many unique items that are offered at the market every Saturday from 11 a.m. until 3 p.m.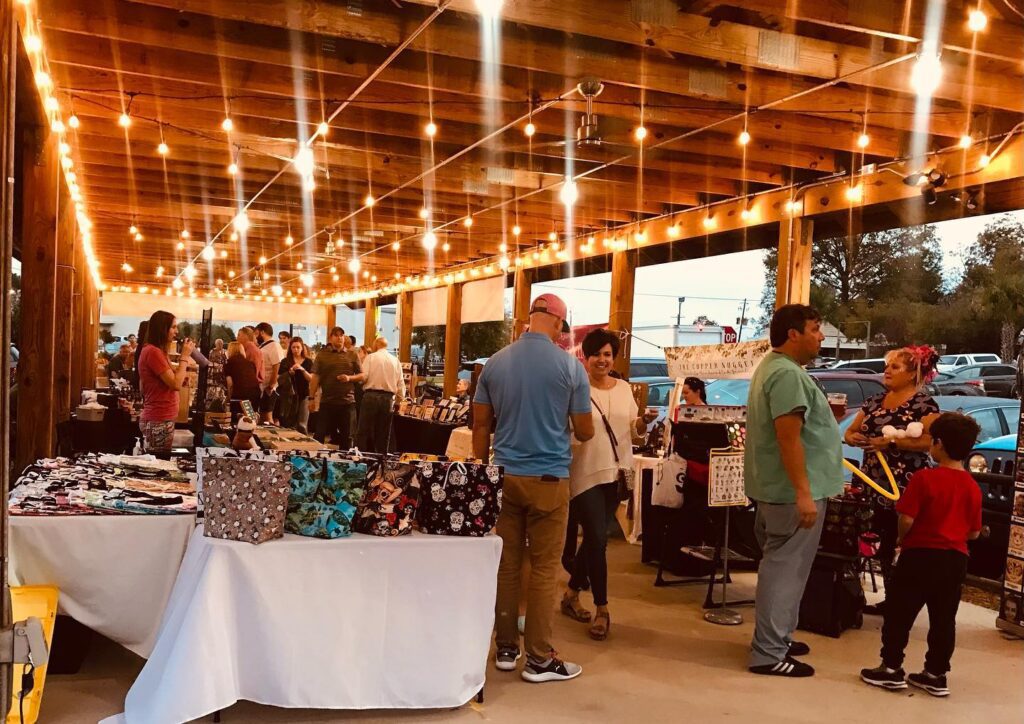 And Since August there has been a nighttime version of the Meeting Street Artisan Market from 4 p.m. until 8 p.m. on the second Thursday of the month. There will be a nighttime market from 4 until 8 p.m. on Thursday March 9. 
"It will add visibility and vitality to West Columbia," said Sen. Nikki Setzler, when the ribbon was cut. He also said he expected to see the market expand rapidly. It has and Setzler said he is glad to see that.
"I am ecstatic at its success. It is extremely important to the growth of West Columbia, and the citizens of our community. It also draws people from the Midlands that visit. The Meeting Street Artisan Market is clearly an asset to the development of our community."
West Columbia Mayor Tem Miles was a part of the market during its planning stages. He is also pleased with its success.
"The Meeting Street Artisan Market is a great success," Miles said. "It gets people out and gives them a reason to come and shop in West Columbia. It also gives vendors a place to sell their high-quality products. There is always a good crowd at the market and that crowd visits other River District businesses on State Street."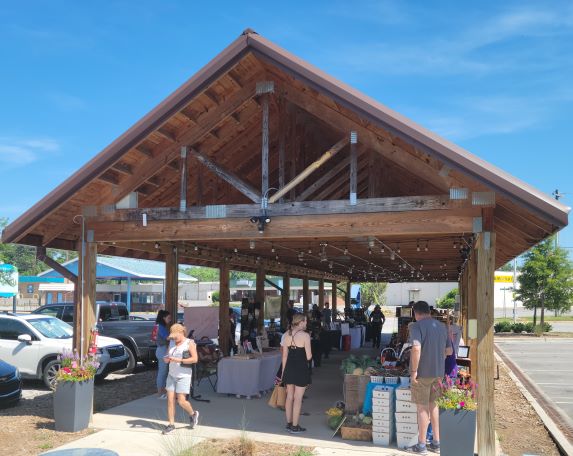 Miles also said the market fits into West Columbia's overall plan for economic development.
"The Meeting Street Artisan Market spurs retail activity in the River District," he said. "It gets folks over here. There's lots of energy and supports our effort at revitalization."
Miles said growth in West Columbia's River District is spreading down the US 1 corridor and onto US 378, or Sunset Boulevard.
Brittany Raven, who manages the Artisan Market for the City of West Columbia, said she sees the development as it happens.
"Interest in the Meeting Street Artisan Market is tremendous," Raven said. "Since the beginning of the year we've seen a large amount of applications from potential vendors." She said adjusting the Saturday hours of the market to 11 a.m. until 3 p.m. on Saturdays has had a very positive impact on the amount of interest from buyers and sellers. Raven also said she expects traffic to increase in the spring months.
"As the weather improves, we'll see more and more activity at the market," she said. "Last Saturday was beautiful and everyone was out strolling, checking out the River District. They just wanted to get outside and enjoy the weather and the Artisan Market gives them the perfect opportunity to do that."
So what are you waiting for? Make sure you check out the Meeting Street Artisan Market from 4 to 8 p.m. this Thursday (March 9) or on Saturday from 11 a.m. until 3 p.m. You will be glad you did. 
Contact the Market Manager at 803-791-1880 Ext. 279 or [email protected] with any questions. Click here for the Website