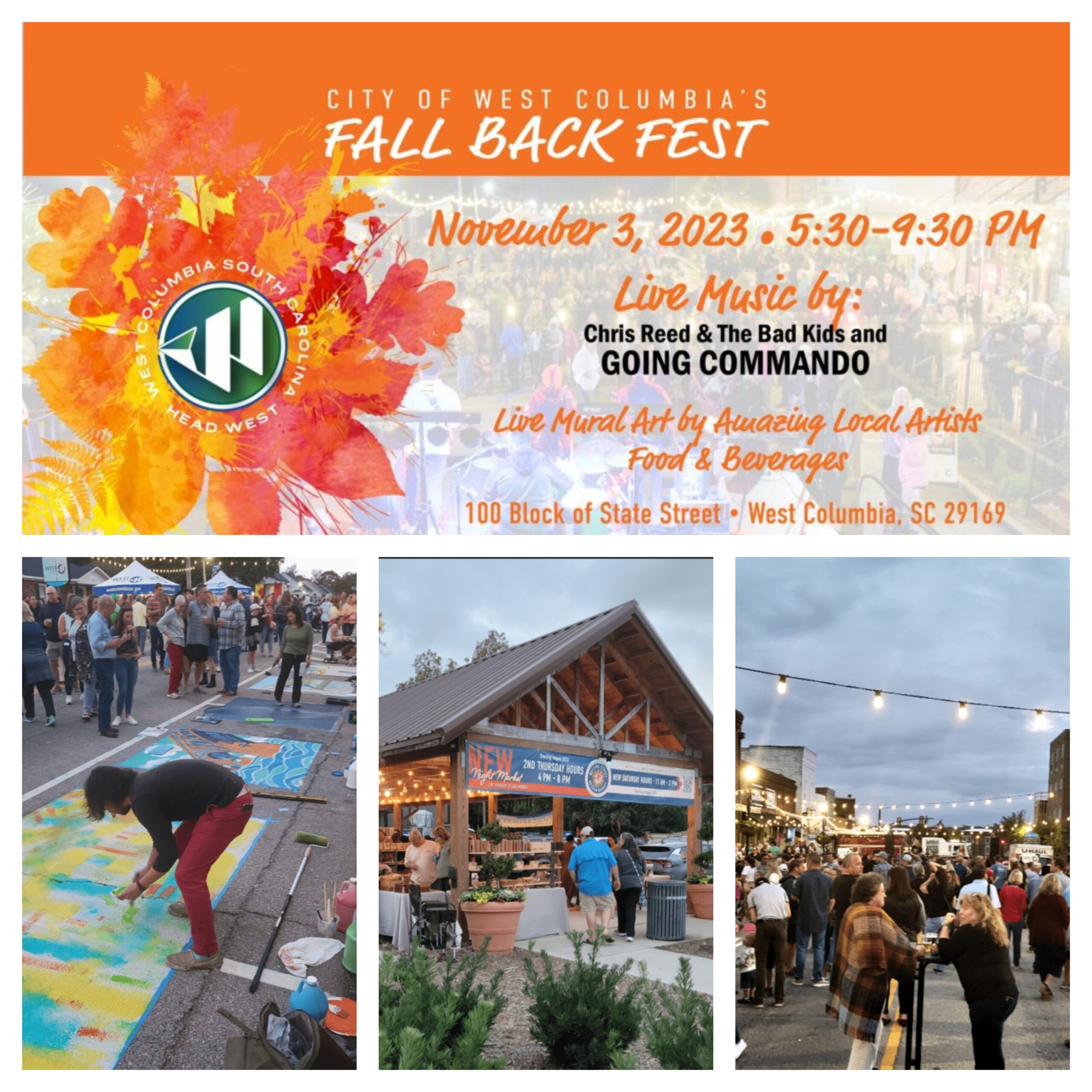 State Street merchants making plans in anticipation for West Columbia Fall Back Fest on State Street, Nov. 3
October 20, 2023
|
|
Comments Off

on State Street merchants making plans in anticipation for West Columbia Fall Back Fest on State Street, Nov. 3
|
NEWS, Social Media
The City of West Columbia is sponsoring the 7th Annual Fall Back Fest from 5:30 p.m. to 9:30 p,m. on Friday, Nov. 3, The celebration of Fall takes place on the 100 Block of State Street, West Columbia. It is a free event commemorating the fall season with live music, art, food, and drinks.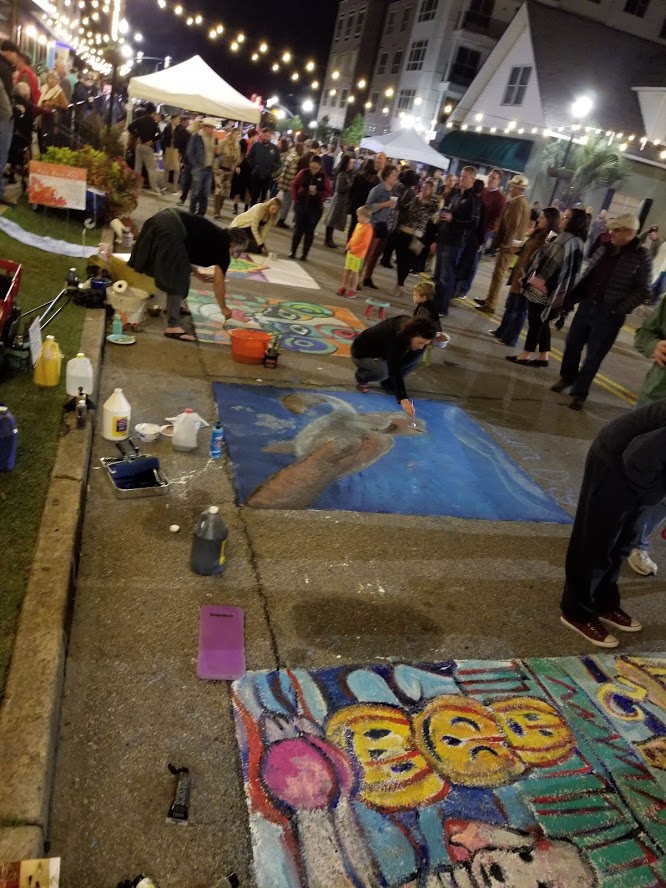 Lainie Lewis, owner of State Street Trading Co. at 134 State St., has been a part of almost all Fall Back Fest events and she is anticipating it this year because it brings in people from all over, who may not normally shop in West Columbia."
"I'm very much looking forward to Fall Back Fest. That night is so much fun. It's usually my best day of the year," she said. I have brought in a lot of new art and jewelry from new artists for the occasion and I'll be passing out my homemade cookies to the people who come into my shop."
A tradition of Fall Back Fest features local artists painting temporary murals on the street. Fall Back Fest also includes music. The band lineup is Going Commando, Chris Reed and The Bad Kids, and Hampton Hook. Food and drinks will be available from local vendors.

Rob Shaw, owner of Rob Shaw Framing and Gallery at 324 State Street, said Fall Back Fest is a great opportunity to show off his gallery. It is a full-service frame shop and fine art gallery that showcases the work of many South Carolina artists.
On the night of the Fall Back Fest, Shaw will host an opening-night reception at his gallery, from 6 p.m. until 9 p.m. entitled Conversations in Color. It's the opening of a month-long show featuring paintings by artists Sonja Diimmler and Anna Majure. On the evening of Fall Back Fest, the artists will be on hand to discuss their work. Their artwork will be available in the gallery for viewing and for sale throughout November.
In addition to the festivities on State Street, there will also be a special Meeting Street Artisan Market Night Edition in the Interactive Art Park. This is a great opportunity to shop for unique gifts and support local artists.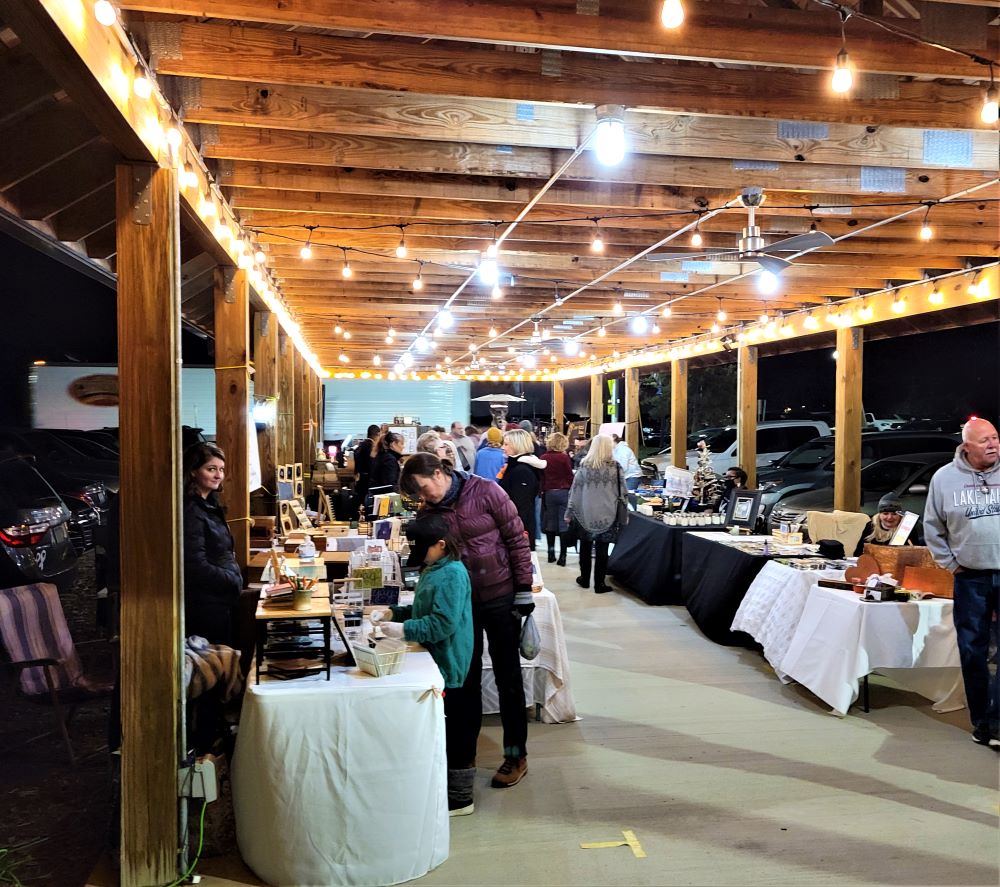 "November is not too early to start your gift-buying for the Christmas season," said Anna Huffman, public relations director for the City of West Columbia. "We have so many local shops in West Columbia, you can spend the day in the unique spots. The Meeting Street Artisan Market will also be back the first three Saturdays in December. Items included by market vendors typically include: jewelry; artwork; custom candles; Gourmet Coffee and Tea; soaps and specialty pastries."    
Fall Back Fest is a fun-filled event for all. Attendees can enjoy a night of music, art, food, and festivities while supporting local businesses!
Event Details
Date: Friday, November 3, 2023
Rain Date: Saturday, November 4, 2023
Time: 5:30 PM – 9:30 PM
Location: 100 Block of State Street, West Columbia, SC
Live Music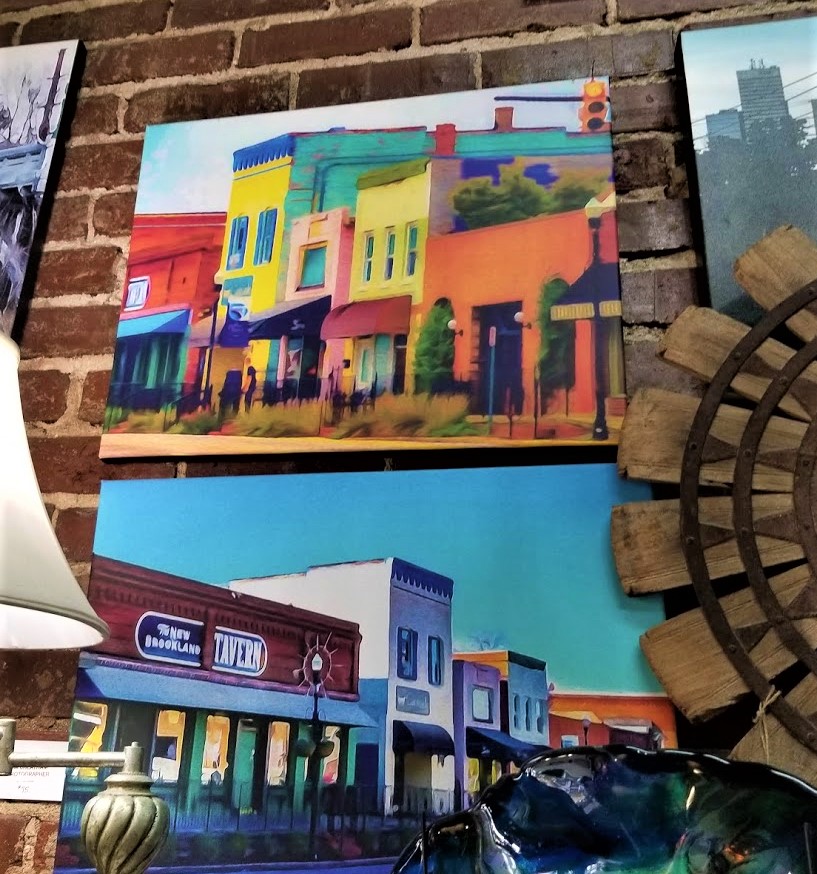 Going Commando: 7:30 – 9:30 PM
Chris Reed & The Bad Kids: 6:15 – 7:15 PM
Hampton Hook: 5:30 – 6:00
Shops
Ed's Editions BookStore
Spa 131
State Street Trading Company
Rob Shaw Gallery and Framing
Cherry's Delight
The Warehouse SC
West Point Coins
HotWorx
Gentleman's Quarters Barbershop
State Street Salon
Live Mural Artists
Alan Pearsall
Michael Krajewski
Colleen Dwyer
Kristin Holzer
Laura Day
Lucas Sams – Interactive Art Park
Justin Vorhis – Forge
Special Meeting Street Artisan Market Night Edition in the Interactive Art Park.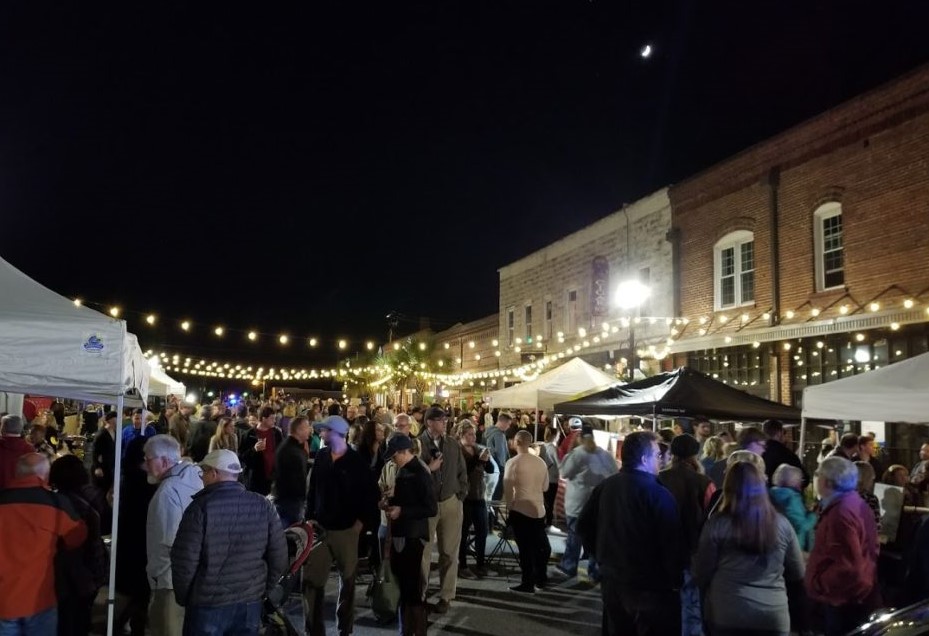 Food & Beverages
State Street Pub
New Brookland Tavern
Terra
WECO Bottle & Biergarten
The Hideout in WECO
D's Wings
Cafe Strudel West Columbia
Black Rooster
Al's Upstairs
Parabellum
Cafe Strudel
Cox Family BBQ
Tacos Oink Oink
Haute Dog Lady
The Attic Lounge