SRAA Resource Officer honors deceased classmate with butterfly garden
September 13, 2021
|
|
Comments Off

on SRAA Resource Officer honors deceased classmate with butterfly garden
|
NEWS
Thomas Stork was an elementary school student at Saluda River Academy for the Arts. He died of cancer on Dec. 7, 1996.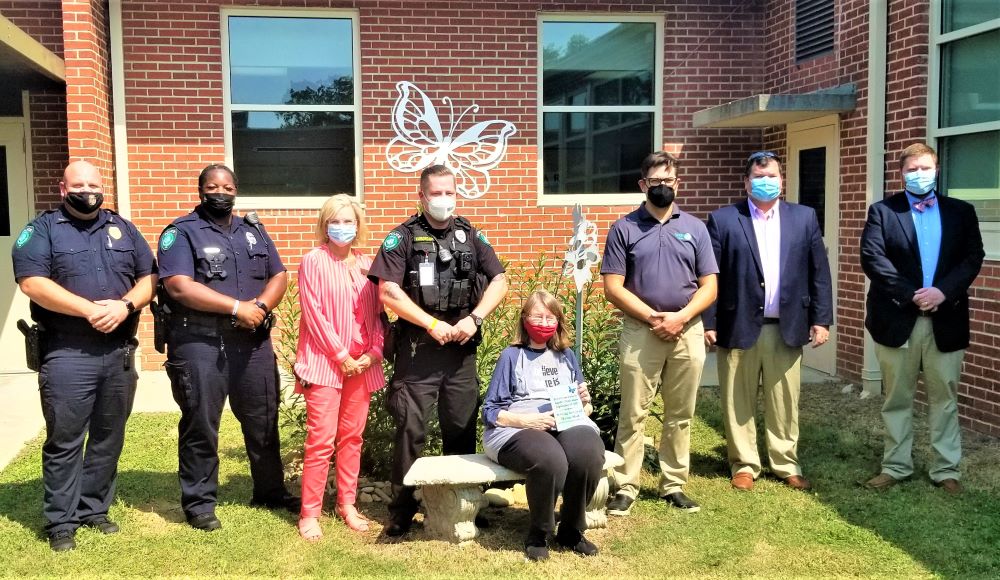 Chris Yarborough, SRAA's current School Resource Officer, went to school with Thomas.
Yarborough, along with his father, former Saluda River SRO India Taylor, the Stork family and others through the years helped create a butterfly garden in Thomas' memory.
A ceremony to dedicate the butterfly garden was held at the school Monday afternoon. Thomas' parents still live in the neighborhood. His mother Carol was there for the ceremony.
"He left us way too soon," Yarborough said. He also walked Thomas' mother through the garden, showing her the various plants in it. Fifth-grade teacher Gina Kussro visited Thomas at home to teach him when he was too sick to come to school. She remembered his passing as a very sad occasion for the SRAA family.
"It was a difficult time," she said.
Also attending the ceremony were: West Columbia Mayor Tem Miles, City Councilman David Moye; WCPD Chief Marion Boyce; SRAA Principal Jim LeBlanc, Assistant Principal Laura Clark and Officer Ron Fair.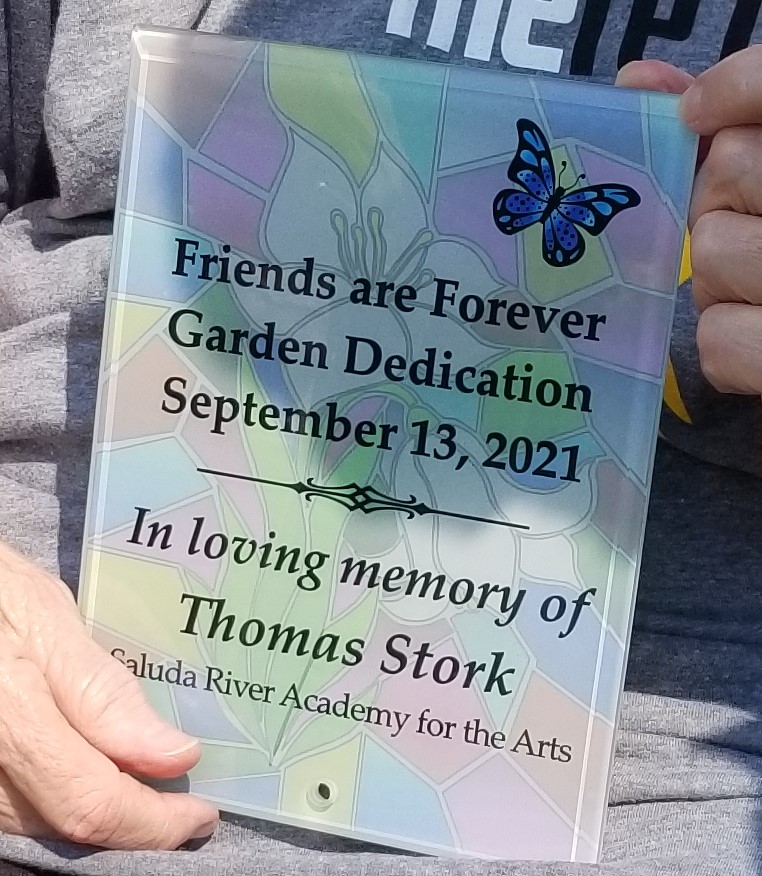 LeBlanc said the ceremony was a chance to demonstrate the importance the people around the school.
"The community surrounding Saluda River Academy for the Arts plays a critical role in the overall success of our school. Every child is of utmost importance to us and we feel fortunate to be able to show our support for the Stork family through this memorial," said LeBlanc. "I am appreciative of the partnership with the West Columbia Police Department, Officer Taylor and Officer Yarborough, and the Stork family who helped see the memorial to completion. The joy and inspiration that the garden has already brought students and staff as the beautiful flowers have bloomed and butterflies of many types have frequented has been truly remarkable to witness."