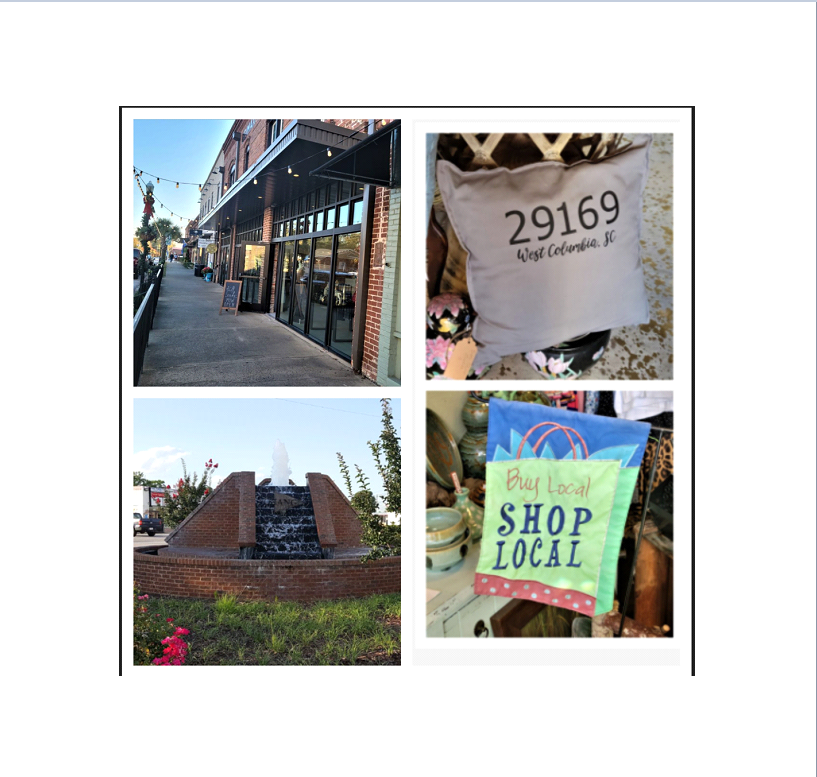 Shop West Columbia on Small Business Saturday, this Saturday, Nov. 26
November 24, 2022
|
|
Comments Off

on Shop West Columbia on Small Business Saturday, this Saturday, Nov. 26
|
NEWS, Social Media
Small Business is the backbone of the West Columbia economy. Small Business Saturday is this Saturday, Nov. 26 in advance of the holiday shopping season. And West Columbia is ready for it.
Small Business Saturday encourages consumers to shop in the local community and support local businesses.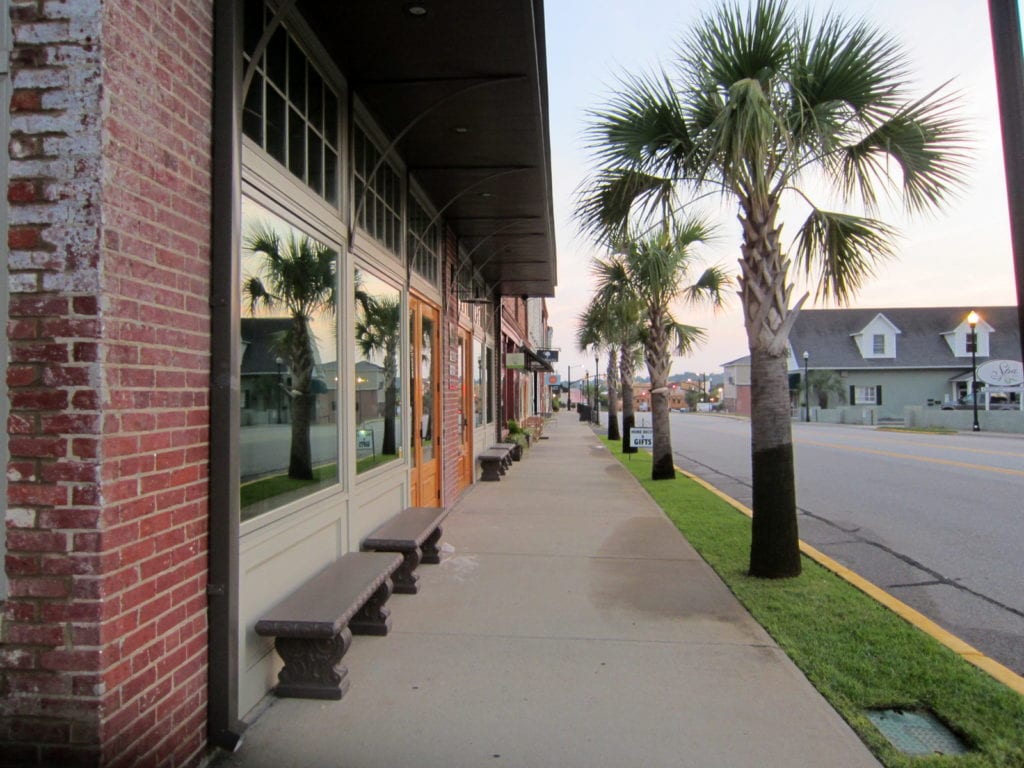 Clothing shops, restaurants and service providers are looking forward to Small Business Saturday. And the Meeting Street Artisan Market will be open for Small Business Saturday from 11 a.m. until 3 p.m. The market is under the pavilion at 425 Meeting Street, West Columbia, in the Interactive Art Park.
Almost all of the businesses in West Columbia are small, locally owned enterprises. And that's a good thing, said BJ Unthank, West Columbia economic development director.
"The local mom and pop stores are people you know," he said. "They give you personal service because they know you, They are our neighbors."
In addition to the personal touch offered by local businesses, Unthank said small businesses are convenient and they afford an increased level of trust."
Tim James, president of the Cayce-West Columbia Chamber of Commerce said it is important to do business locally, especially on Small Business Saturday.
"We are so fortunate to have many small businesses that invest themselves in our community," said James. "This Saturday is an opportunity to show our support in return and shop small, dine small and love our small businesses."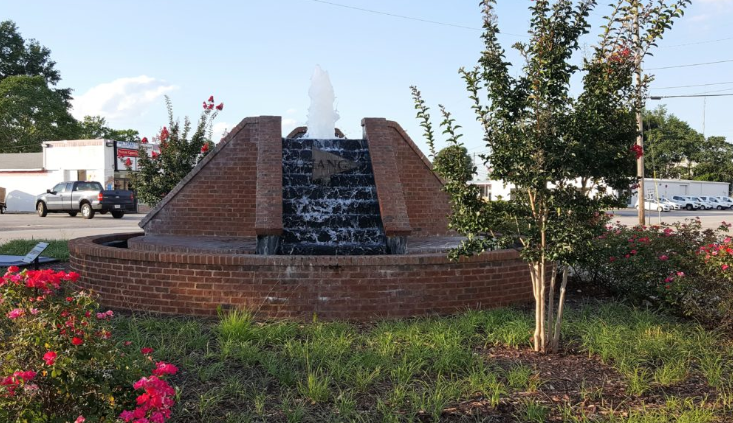 James said that 80 percent of the C-WC Chamber member businesses are small businesses with 50 employees or less. Nationally, 99 percent of all businesses employ fewer than 500 employees and are considered small businesses.
"Small businesses are the core of our community," James said. "And small businesses encourage and support our large businesses."
Unthank also said local businesses project a personal of their own, and they become icons in the community. He used West Columbia restaurants as an example.
"Zesto, Ds Wings, Café Strudel, DeLuccas, Grecian Gardens, and Nick's, are just a few of the well-known places to dine in West Columbia. I go to all of them and many more.
Unthank said doing business locally has other advantages, too.
"When you buy from local stores, the money stays in your community," he said. "When you buy on-line, you are sending your dollar off to another state."
In addition to restaurants, Unthank said he has found local merchants more likely to work with him and give him the best price on items.
"When you can talk to someone face-to-face, it increases the level of confidence in what you are buying," he said. "To me, peace of mind, and a retailer's ability to stand behind the product he is selling, is a good reason to shop local.
Small Business Saturday also provides an excellent opportunity to patronize West Columbia's specialty shops, restaurants and antique stores. Some are listed below:
State Street Trading Co. – 134 State Street – (803) 550-9048
Zesto – 504 12th St, – (803) 794-4652
Tall Oaks Boutique – 128 State St, – (803) 834-4554
Old Mill Antique Mall – 310 State St. – (803) 796-4229
Ronnie's Jewelers – 710 12th St. – (803) 739-1800
Three Rivers Antiques – 615 Meeting St. – (803) 814-2102
Dan Rich Furniture – 255 Charleston Hwy. – (803) 794-5750
763 Meeting Street Antiques – 763 Meeting St. – (803) 796-1516
Meeting Street Interiors – 614 Meeting St. – (803) 791-0008
Attic Fanatic – 251 Charleston Hwy. – (803) 828-4036
ADD VINTAGE – 1217 Augusta Rd. – (803) 821-8208
Parks Furniture Antiques Ltd – 3131 Sunset Blvd – (803) 791-4071
The Elephant Trunk – 2931 Platt Springs Rd – (803) 791-8765
The Warehouse SC – 312 State St. – (803) 834-7557
Grecian Gardens Restaurant – 2312 Sunset Blvd – 803-794-7552
Cafe Strudel – 300 State St. – (803) 794-6634
Compton's Kitchen – 1118 B Ave – 803 791-0750
Parkland Cakes – 1220 C Ave. – (803) 791-4682
Buttercream Dreams – 1230 C Ave. – (803) 708-4485
Hite's BBQ – 240 Dreher Rd. – (803) 794-4120
The Original Brunches – 2245 Leaphart Rd – (803) 791-7477
Jimmy's Mini Mart/Citgo – 812 Meeting St. – (803) 794-0090
Maurice's Piggie Park – 1600 Charleston Highway – 803-796-0220J
Nick's House of Pizza Restaurant- 1082 A Sunset Blvd – 803-794-9240
DeLuccas 1720 Sunset Blvd. – 803- 926-5255
Ariana's Greek Restaurant – 1720 Sunset Blvd. – (803) 796-4430
Lizard's Thicket – 2234 Sunset Blvd. 803 – 794-0923
Jin Jin Chinese Restaurant – 469 Sunset Blvd. (803) 739-8888
Chick-fil-A -2299 Augusta Rd. – (803) 939-1600
Rush's 2332 Sunset Blvd. – (803) 796-5034