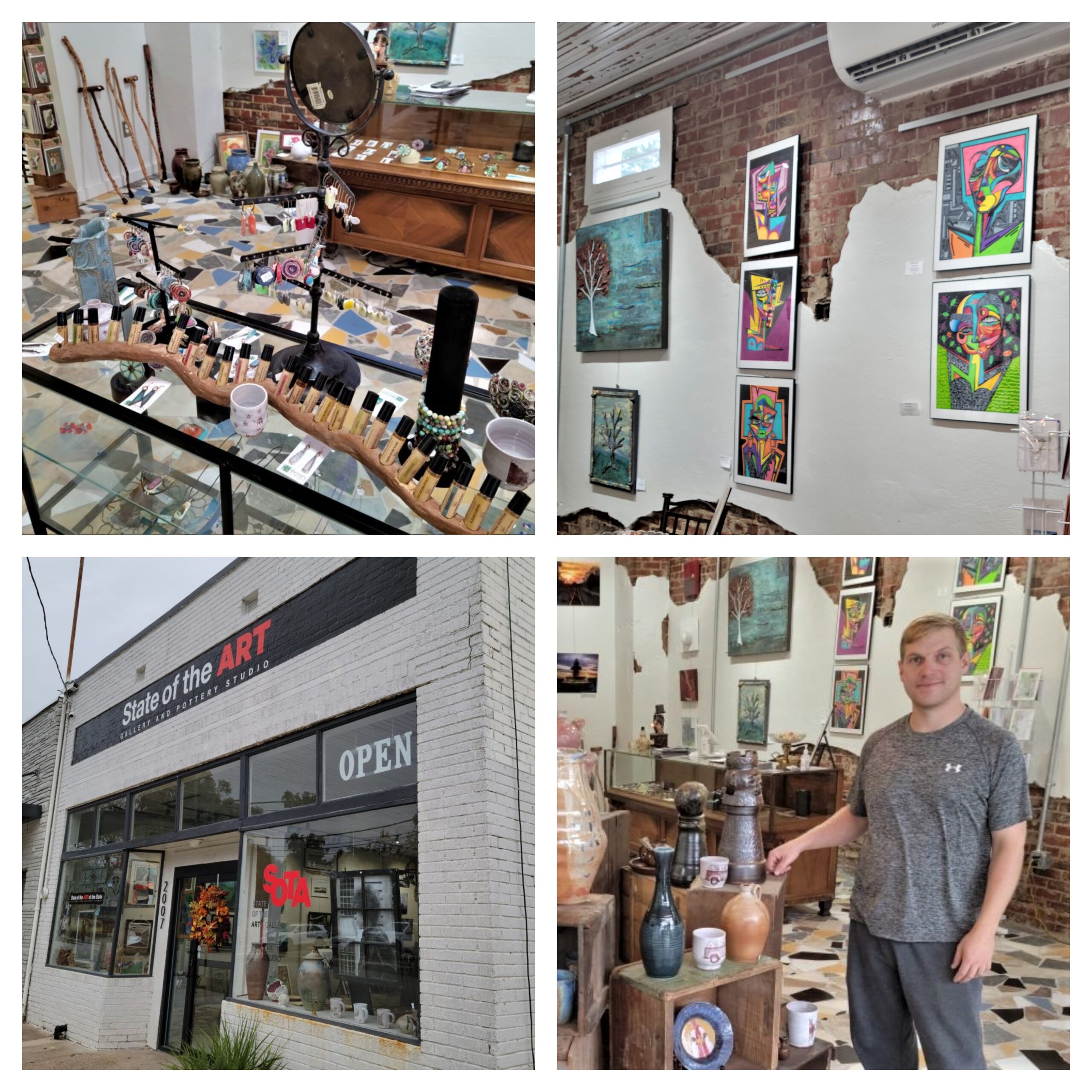 Shop Local and get that Artsy Vibe at State of the Art in Cayce
November 4, 2021
|
|
Comments Off

on Shop Local and get that Artsy Vibe at State of the Art in Cayce
|
NEWS
State of the Art Gallery and Pottery Studio is the epitome of a local business. It is housed in a structure at 2007 State Street, Cayce.
"We have that artsy vibe," said Levi Wright. He opened the gallery and studio in March of 2020 and became a member of the Greater Cayce-West Columbia Chamber of Commerce. With a ceramic inlay floor and creatively chipped-paint ceiling, State of the Art is the perfect setting to feature SC-based artists.
Since opening, Wright said he has conducted some events with Piecewise Coffee, his next-door-neighbor. "Those events have been very-well received by the community," Wright said. "They have have gotten bigger and better with each one we have."
State of the Art also features a local artist each month. In October, Michael Geddings of Lexington was featured. He paints lizards, among other things. His artwork is on some of the buildings in Cayce.
Martha Peddicord, clay pottery, is the November Artist-of-the-Month.
State of the Art's pottery studio is led by Wright, who is a master potter. He teaches wheel throwing lessons. Levi Wright Pottery is also available in the gallery.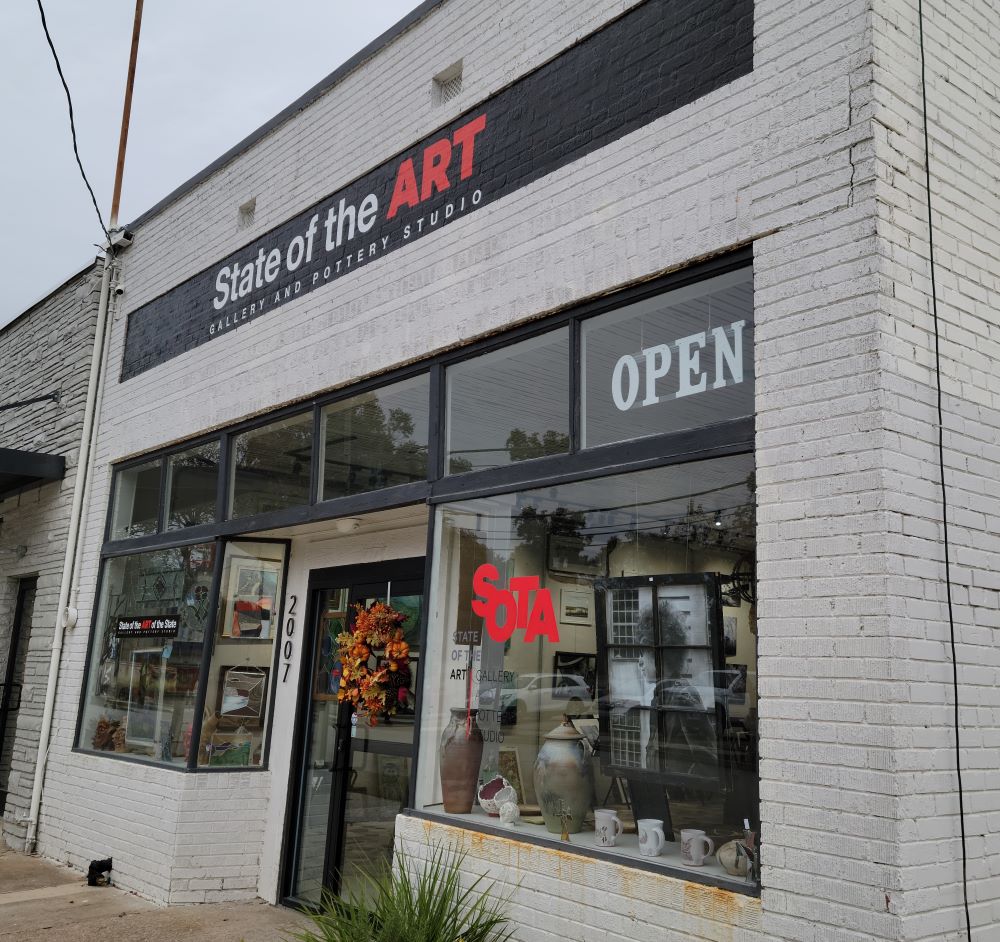 In addition to the classes, State of the Art sells art, jewelry and pottery. All of it made by local artists.
Artists include: Charles Hite Photography; Christopher Lane; Chase White; Laura Burns; Michael Geddings; Shelby LeBlanc; Candace Thibeault; Jonathan Caleb Sauls; Rae Shealy Photography; Barbara Sawyer; Susan Card; and Joel DeJong.
The State of the Art also markets Melissa Giglio January Jewelry; Fused Glass by Toni Pribek Chirico; Valerie Lamott Designs Silver and Gemstone Jewelry; the multidisciplinary art of Flavia Lovatelli; Zach Higgins and Wry Works Wire Sculptures; Sebastian Harper natural oils, plants, herbs, essential oils by Shanika Pichey; TomMac Garrett Stoneware and Majolic Porcelain Ceramics; Amy Roper and Stacy Johnson PURE NaturalHandmade Soap and Skincare Products; Nancy Basket Kudzu Kabin Designs Baskets from Natural Materials, and Kudzu Paper Designs; and David and HRosalyn Bornfleth's Adoni Design Stained Glass
"We feature works exclusively by artists from South Carolina and house a pottery studio led by South Carolinian," said Wright.