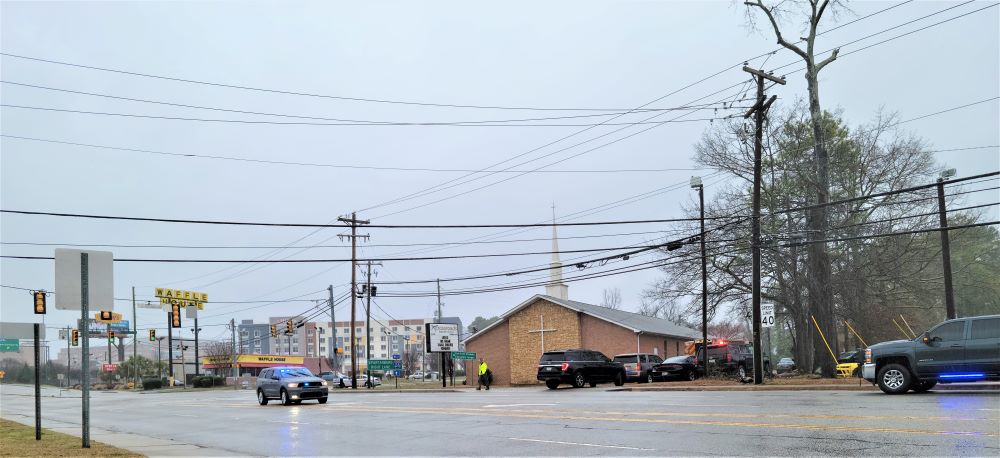 School buses from Northside Middle and Riverbank Elementary delayed after police blocked off roads surrounding the schools
January 17, 2023
|
|
Comments Off

on School buses from Northside Middle and Riverbank Elementary delayed after police blocked off roads surrounding the schools
|
NEWS, Social Media
 School buses from Northside Middle and Riverbank Elementary delayed after police blocked off roads near McSwain Drive. Several police units from West Columbia and Lexington County, along with the West Columbia Fire Department, are on the scene where a subject has been barricaded in the Hilton Garden Inn at 110 McSwain Drive. Sunset Boulevard and the I-26 ramps have been blocked off. The incident was first reported by West Columbia Police around 1:30 p.m. Tuesday.
Bus Delays This Afternoon Due to Law Enforcement Situation
We want to alert you that law enforcement officials have blocked routes in and around US 378, between Hummingbird Lane and Lexington Medical Center, due to an ongoing situation. As a result, our Lexington Two buses have not yet departed from some of the schools in that area. At this time, we are still awaiting word from law enforcement before these buses can be released.
We expect additional delays to afternoon bus departures from other district schools as a result of this situation. Car riders may experience delays while traveling in the affected area. We will share any necessary updates as information becomes available.
It is important to note that schools are not in danger and are operating normally.